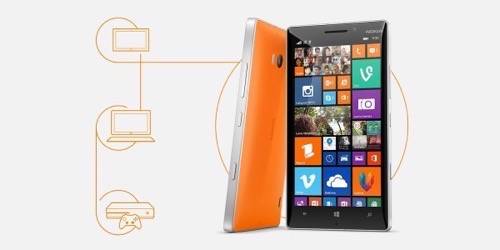 A new, high-end Windows Phone was spotted on the GFXBench benchmarks database on Friday. This could wind up being Microsoft's next flagship Lumia—and the first one to offer its exciting new Windows 10 feature, Continuum, which lets you turn your phone into a desktop PC.
Neowin noted that NokiaPowerUser was the first to spot the listing, which calls the phone a "Nokia RM-1106," and says it runs the Windows Phone operating system.
Nokia's mobile division is now a subsidiary of Microsoft proper, so its designation as a Nokia device is likely a holdover. What's important are the specifications listed on the benchmarks entry, and what they might mean for Windows Phone users waiting for Microsoft to flip the switch on for Windows 10, the first truly unified desktop/tablet/phone operating system from Microsoft.
Inspecting The Specs
The entry seems to reveal some high-end specs that suggest it could be the handset codenamed "Talkman" that we'd heard about in early May, which Neowin and NokiaPowerUser theorize could be a Lumia 930 follow-up. It'll sport 32 GB of onboard storage, 3 GB of RAM, a six-core CPU, a 20-megapixel rear camera, and a 5.2-inch HD display.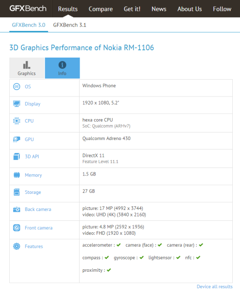 The actual figures in the entry differ a bit from the ones listed above, but that's only because the benchmarks record the space available at the time of the test itself; 27 gigabytes of storage is what's left over after accounting for the space taken up by the OS itself, while the 1.5 GB of RAM shows what's not being used.
What's most significant, however, is that these specs seem to confirm that Microsoft has big plans for its mobile devices. Windows 10 Mobile—which will replace the "Windows Phone" name of its mobile OS—will offer users the Continuum feature, which changes the user interface based on its context.
For instance, if I'm using my Surface Pro 3 with a keyboard, I'll have a traditional desktop-like Windows interface. But if I take the keyboard off, Continuum will know this, and ask if I want to switch to tablet mode. That mode sports a touch-optimized interface, one more conducive to using a stylus or my finger to interact with Windows.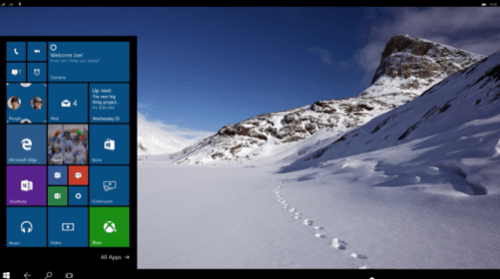 The same powers will come to Microsoft's mobile offerings. When you plug a Windows 10 Mobile phone into a larger display along with a keyboard and mouse, for instance, Continuum will know what's happening and change its UI to reflect its new setting.
Suddenly mobile phones will be able to become real, full-fledged PCs—and the specs revealed in this benchmark entry show that Microsoft won't skimp on the power when it comes to showing off what Continuum can do.
In the meantime, developers experimenting with Windows 10 Mobile Technical Preview via the Windows Insider program ought to think about all that can be done on a device with those specifications.
While Microsoft has said that the mobile version of its new operating system will likely come out a little while after the desktop version, it's never too soon to start thinking about new and interesting ways that Continuum will change the way we work with Windows.
Windows Phone images courtesy of Microsoft; GFXbench and Continuum screenshots by Brian P. Rubin for ReadWrite