Force Touch, one of Apple's newest and most unique features, may end up in the next version of its iPhone and iPad, according to a recent report on 9to5Mac.
The feature, which can trigger actions based on the amount of force users apply in tapping a display or touchpad, first showed up in the Macbook and the Apple Watch, and it could become an important part of the upcoming Apple TV remote. We suspected that the iPhone might be next in line, and now the site's unnamed sources claim that Apple will imbue iOS 9, the next major update to its mobile software, with Force Touch support.
See also: How The New Apple MacBook Retired Steve Jobs's Vision Of Computing
If true, the move, which would require Force Touch-capable displays going into the new Apple smartphone and tablet, could wind up being limited to the company's homegrown features only. But the site seems convinced that Apple will give app makers access to the feature—which could change the way we interact with games and other iPhone apps.
Show Of Force
Force Touch is essentially a pressure-sensitive twist on the touch-based gestures that have become standard on trackpads and smart-device displays. Instead of merely touching or pressing to hold an icon, button or other element on the screen, people can change the weight of their taps to perform different actions on their displays.
An Apple Support page offers all kinds of examples of how to use Force "click" on the new Macbook, with options ranging from quick-editing a file's name, or seeing a Maps preview of an address or location.
The feature also lets you know when it registers the input using "haptic feedback," or small vibrations that alert you when something happens. Those can be simple buzzes that acknowledge a Force Touch entry, or a shake that tells you when you've reached the end of an iMovie clip.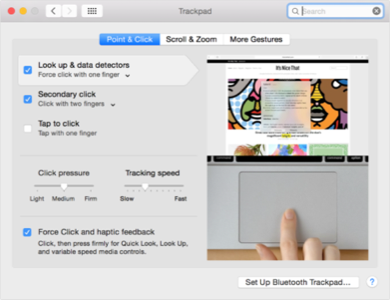 The addition of pressure-sensitive touches and taps may not sound like a big deal on the face of it. But there are no shortage to the ways developers might take advantage of the new feature. For proof, we can look back to the year 2000, when Sony released the PlayStation 2 game console and its controller with pressure-sensitive buttons.
In the console's flagship racing title, Gran Turismo 4, players could more subtly apply gas or brakes to their cars depending on how hard they pushed each button. Other games like Metal Gear Solid 2 and MLB the Show offered improvements to gameplay based on similar touch features. However, by the time the PlayStation 4 came out, Sony had dropped pressure-sensitive buttons.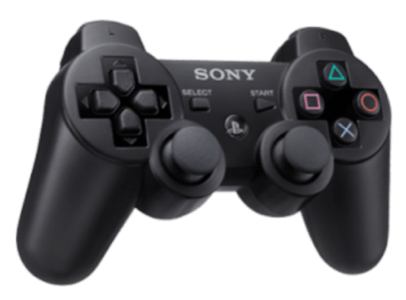 Apple, on the other hand, is not likely to drop Force Touch anytime soon, especially since it just spread the feature across its device categories.
Use The Force, Devs
With straight taps—read: without Force Touch—the experience is pretty binary. You're either touching the screen, or you're holding your finger on the screen. Adding varying degrees of pressure means that developers can start thinking of more creative ways to connect users with their software.
If iOS 9 delivers the feature, as rumored, then it could bring a shift in the fundamental ways we experience apps. Take game apps, for instance. An iPhone user might find playing a baseball game on a Force Touch-equipped iPad more engaging, since they could control the strength at which they hit the ball. Players could change the speed of their pitches based on how hard they touch the screen.
Force Touch could also open up new ways for developers to take advantage of the iPhone's small screen real estate. If you're trying to move spreadsheet items around, a Force Touch could present more options than a simple tap. Developers could add new contextual menu options, and make other features more accessible, all based on how hard people hit their screens.
Apple may or may not reveal its intentions next month, when it shows off iOS 9 at its Worldwide Developers Conference in June. If the company sticks with its typical pattern, the new iPhones (likely named the iPhone 6S and 6S Plus) may not offer very many hardware changes, so new Force Touch hardware might be the star of the show during its fall press event. The company may not be willing to tip that ahead of time, even to show off the new software tools that would go along with it.
Then again, Apple may want to tempt them with it sooner rather than later, if it wants developers to "use the Force."
Lead photo by Pauli Carmody; Macbook trackpad image courtesy of Apple; DualShock 3 image courtesy of Sony