The Apple TV is reportedly in line to get its first software-development kit, or SDK, which will for the first time give developers the tools to code apps and more for the tiny black box of entertainment tricks.
This news comes by way of a "proven source" speaking to 9to5Mac, who also told the site that the Apple Watch is in line for its first major software update—also via its SDK.
The Joy Of SDK
While SDKs don't usually get consumer pulses racing, they're enormously important to the coders who build the apps that end users will eventually get to play with. An Apple TV SDK, for instance, will give the device third-party app support that hasn't previously been available.
Based on 9to5Mac's information, the new tools will introduce a Find My Watch feature for the Apple Watch, enabling users to locate lost timepieces in the same way they can hunt down lost iPhones. It may also include a 'Smart Leashing' feature where an alert is sounded if iPhone and Apple Watch lose connection with each other.
Health and fitness software components are in line for an upgrade too, although a planned heart rate warning system may not see the light of day due to regulatory concerns. Sleep tracking and blood pressure monitoring are said to be on the way, a rumor we've heard before.
Apple has promised developers will eventually be able to create standalone apps on its smartwatch, and that looks to be a likely upgrade in the next SDK. Access to Complications—the small widgets available for watch faces—is also said to be on the table.
Apps And More For The Apple TV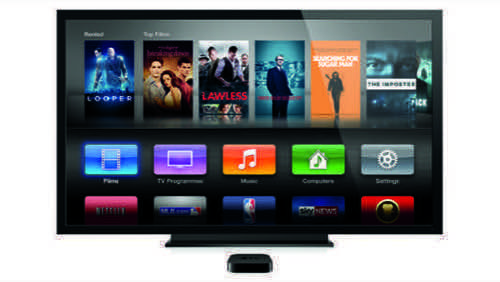 With the Apple TV in prime position for a refresh at WWDC at the start of June, it makes perfect sense that an SDK would also be imminent. In addition to adding support that will let users control the Apple TV with an Apple Watch, the new coding tools are apparently going to add Siri to the Apple TV.
Many industry watchers are also expecting some kind of cord-cutting 'Live TV' service on the Apple TV, and the new SDK will reflect that. 9to5Mac's sources say the service won't arrive until after the new hardware, however.
Then there's third-party app support, opening the doors to Apple TV for everything from Facebook to Candy Crush. Gaming is another important area of potential growth, with the hardware box set to be larger and more powerful than the current version.
We've had no official confirmation from Apple, but it would be a surprise if it wasn't planning these kind of software upgrades in the near future. The approaching arrival of Windows 10 is a reminder that we're living in an increasingly multi-device world, and getting Apple Watch and Apple TV up to speed is crucial (especially with HomeKit finding its feet).
Lead photo by Kārlis Dambrāns; Apple TV image courtesy of Apple