Microsoft might have two new Lumia handsets in the works, and rumor has it they're going to be impressive. If so, these new smartphones could be Microsoft's best argument yet to get you to switch to the Windows Phone platform.
It's Raining Men
The India-based mobile blog Unleash the Phones reported Monday that the two Lumias—codenamed "Cityman" and "Talkman"—will each offer 20 megapixel rear cameras, expandable storage via microSD, and removable batteries. Those details alone are pretty impressive, especially given how many phone makers are shunning removable batteries and storage.
Both will reportedly feature 3GB of RAM, 32GB of onboard storage, 5 megapixel front-facing cameras, triple-LED camera flashes, and they'll both be capable of running 64-bit software.
The Cityman is said to be the larger of the two, with a 5.7-inch quad-high definition display and a Qualcomm octacore processor. The Talkman, meanwhile, will have a 5.2-inch QHD display. The post notes that Microsoft wants this phone to be "much slimmer than the Lumia 930," which, for the record, is already less than a half-inch thick. The Cityman will have a 3300 mAh battery, while Talkman's battery is slightly smaller at 3000 mAh.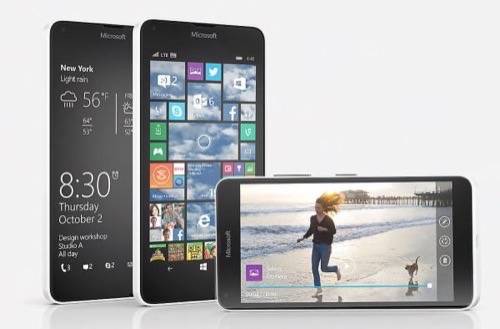 These are really good specs, on par with (or better than) most of the high-end Android smartphones from Samsung and LG, not to mention Apple's current lineup of iPhones. Of course, we don't have any idea what the Lumias will cost or when they might be available.
The Appeal Of Windows 10
While the hardware sounds impressive enough to go head-to-head with this year's crop of flagship phones, the real draw might just be the mobile Windows software. I know, I'm as surprised to write that as you are to read it.
Microsoft's plans for Windows 10 have been exciting, to say the least. For starters, the company is making a big push to help developers port iOS and Android apps to Windows 10. What's more, the plan is for all apps to be "universal," which means that if you can run an app on your phone, you can run it on your tablet, or your PC, and vice versa.
While the ability to successfully run an app or program will be limited by each device's hardware capabilities, it should—theoretically—still be a cinch to sync Office, Calendar, Outlook, and Cortana across Windows devices once they're all running Windows 10.
Then there's Continuum, a feature that'll adapt the Windows 10 experience based on the device and user input. The short version: if you take the keyboard off your Surface, Windows 10 will ask you if you want to switch to "tablet mode," which will have more in common with the Windows 8.1 Start Menu than the traditional desktop. If you plug a keyboard and monitor into a phone running Windows 10, you'll be able to treat that device as a PC, with more fully featured user interfaces. In all, Windows 10 on phones is going to feel a lot less like a separate Windows experience than it has in years past.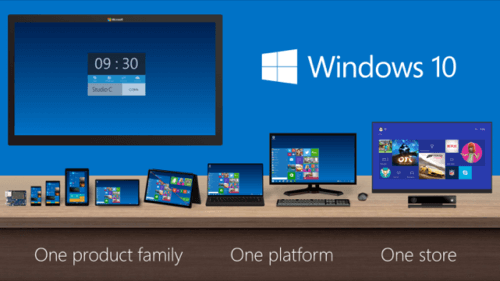 And that's the big snag. Microsoft confirmed in late April that Windows 10 will be hitting its mobile devices sometime later than the projected summer launch window for the desktop version of the new OS. Windows boss Joe Belfiore explained at Microsoft's annual Build conference in San Francisco:
Our phone builds have not been as far along as our PC builds. We're adapting the phone experiences later than we're adding the PC experiences.

There are devices and features that will come not on launch date, but following it. From the device view, our main focus is to kick off the Windows 10 launch wave with a great launch on the PC. You should expect that the other devices—phone, HoloLens, Xbox, Surface Hub—will be staggered, probably not on the same date as the PC.
For now, there's no word on when (or, to be honest, if) Cityman and Talkman might make their way to shelves. But if these specs are on the money, they might be the best examples of Microsoft's mobile ambitions yet.
Images courtesy of Microsoft