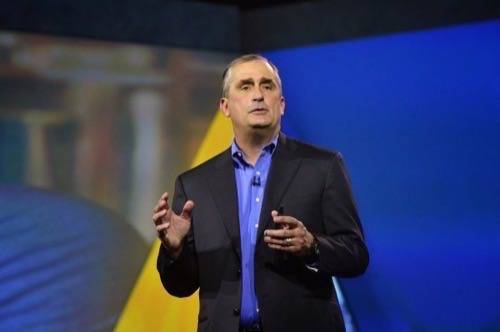 When large companies reorganize, it usually means the top brass wants to scale back on certain areas. But chipmaker Intel's recent restructuring could suggest that the company is doubling down on key initiatives, like wearable technology—not minimizing them. There's only one pesky issue: The changes essentially leave wearable tech chief Mike Bell the odd man out.
The corporation consolidated several of its departments—like Intel Labs, Perceptual Computing, and the new devices group—into a single, larger team called the New Technology group, run under Senior Vice President Joshua Walden. The executive helped managed the company's platform development group, and under his leadership, the team will presumably work on its key efforts more efficiently.
"In terms of research and development, this is one of the best moves they could make," analyst Jessica Groopman told me. An analyst at the Altimeter Group who specializes in the Internet of Things, Groopman sees the change as an operational improvement for Intel. "Having these [departments] in silos doesn't do anything for them," she said.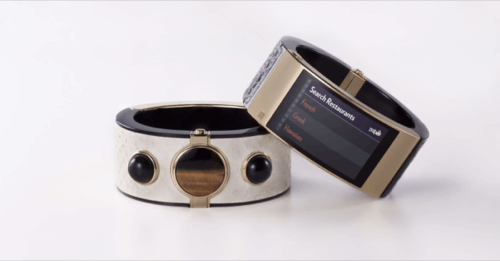 Of course, that leaves the fate of Mike Bell, who has run the new devices group for two years, looking pretty uncertain. Intel didn't say much about its intentions for Bell, who joined the company in 2010 after previous stints at Apple and Palm. That leaves the distinct impression that the company may not have been completely satisfied with his progress on the wearable tech front.
The company didn't make any sort of departure news, however, and a company spokesperson even alluded to Bell taking on some sort of different role in the organization. But no details have emerged about whether he'll continue working with the new devices group somehow, or get shuttled to another department.
Intel has been making more of an effort to get its chips into wearable devices (like wrist gadgets and eyewear, like Google Glass), and has made the Internet of Things a priority. In the company's 2015 Q1 earnings report, Intel noted its growth in IoT and clearly wants to push forward in its hot pursuit of connected devices. Intel has had a relative lack of success in getting its chips into smartphones, and it doesn't want to miss out on another massive emerging trend.
Lead photo of Intel CEO Brian Krzanich and MICA cuff courtesy of Intel