Wearable World Congress, ReadWrite's signature annual conference in San Francisco on May 19-20, will feature the key players who are shaping wearable technology and the Internet of Things. This series profiles some of the experts who will be speaking at the conference.
BellaBeat co-founder and COO Urska Srsen's focus on female health and fitness goes way back. You might even say she inherited that passion from her mother, an obstetrician and gynecologist heading the perinatology department at Slovenia's University Clinical Center.

Now, her company has a new smart device in the works that puts women's issues front and center. In addition to what's become requisite features for wearables—tracking activity and sleep—Leaf will keep tabs on its female owner's reproductive cycles and stress levels. Srsen, who studied design, also made sure that the product would appeal to women. The device boasts a sleek, attractive look that, BellaBeat hopes, female users will be proud to wear as a necklace, bracelet or clip.
Buy tickets now: Wearable World Congress, May 19-20
The gadget, which will launch in about a month, follows up a string of female-focused BellaBeat technologies, which include a pregnancy tracking system, a highly sensitive smart scale for mom and baby, and a tool that lets pregnant moms listen, record and share their unborn child's heartbeat.
Srsen will join us at Wearable World Congress to discuss the evolving world of connected health and parenting. I spoke to her recently to get more of her story—as well as Leaf's—and found myself in an engaging conversation about the wearable tech movement, and its lack of attention to the needs of female consumers.
You started developing products for pregnant moms. How did you expand from that?
We wanted to create a system that allowed women to track their health during different stages of life. They're all, of course, connected. We started with prenatal care, because it's a period when women are most interested in their health. They become much more involved in taking care of themselves.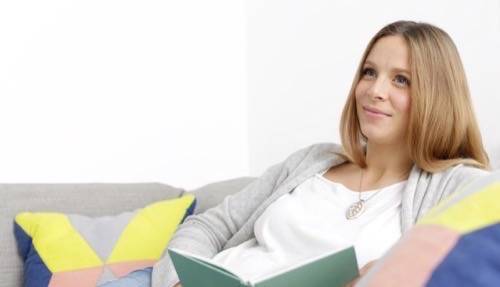 Has your design background influenced your product design?
My background is actually in Fine Arts Culture, and then I kind of pivoted that into design. So I draw a lot of inspiration from my previous work, in [terms of] what kind of materials I want to work with and choose for our product. We also draw a lot of inspiration from nature.
The design is very important, because we design our product for female users. We want [Leaf] to not just look appealing, but also be safe to use. Women tend to be more conservative about technology, and slower in adopting it in everyday life. We try to help them through design, especially by making our products easy to use.
Women have often been overlooked as users of wearables; companies weren't thinking that much about how to adjust their products for female users. Maybe they were thinking about design, making it pink, but the secret sauce is in the software—the software has to be adjusted for women. The reason that women want to self-track is very different from why men do.
How are other products missing the boat?

There is so much more to track in women's health than just jogging and sleeping, and that's why we thought it was very important to develop a product especially for them.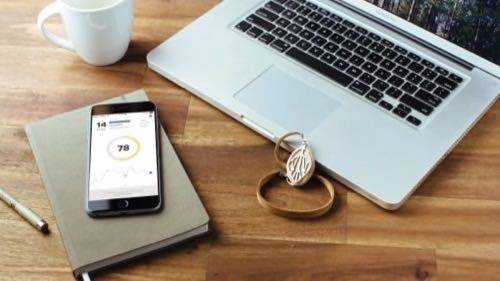 Other products are not adjusted to a specific user, they only produce raw data. They want to cover everybody instead of focusing on one user, and providing information and insights that are important for that user—not just numbers and charts and raw data. This is one of the things we're always trying to avoid. That's why Leaf doesn't have any interface on the hardware. All the data is presented on the software, so that we can present you with an insight on your health, not just overburden you with raw data. That doesn't really mean much, if it's not put into a context.
"The reason that women want to self-track is very different from why men do.." —Urska Srsen, BellaBeat
Tell me about Leaf's stress tracking. That's something other wearables don't really do.

Exactly. That's our innovation. We calibrated the hardware to track their breathing. In the app, we provide them with content that not only helps them recognize stressful situations, but also guides them through exercises to overcome them. We provide users with breathing exercises, so they will be able to follow that through the app. The hardware follows their breathing, and in the app they see how well they do.
To hear more from Urska Srsen and other innovators and experts, register for Wearable World Congress 2015, May 19-20 in San Francisco. Early bird prices end soon!
Photos courtesy of Urska Srsen and BellaBeat