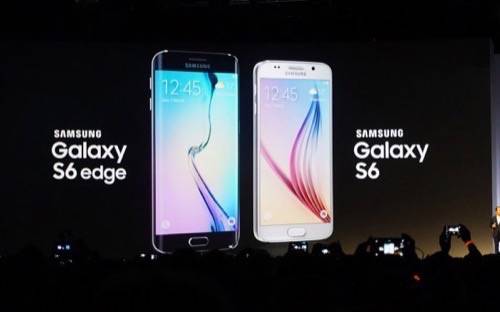 Samsung Pay is one of the Galaxy S6's most compelling features, but it will apparently disappear if owners decide to root their devices.
That could pose a tough choice for Android users who love the new Galaxy's design—but hate Samsung's proprietary interface, TouchWiz.
Why Rooting Kills Samsung Pay
Rooting an Android phone essentially requires breaking through its factory-set security in order to access all of its features, many of which its manufacturer may have locked down. Rooting lets you use apps that reach deep into the operating system—for instance, ones that allow you to backup all your apps and their data, or that unlock the Wi-Fi hotspot feature in Android.
It also lets you replace the factory-installed version of Android for one with new features and fewer restrictions. Eliminating Samsung's custom launcher, TouchWiz, has typically been a big motivation for people who root their handsets.
See Also: Everything You Wanted To Know About Android "Launchers" But Were Afraid To Ask
But because rooting breaches the device's built-in security, it seems that doing so may kill the ability to use Samsung Pay. Slashgear's JC Torres explains it this way:
Samsung Pay most likely relies on Knox, Samsung's security framework, and Knox is notorious for not playing well with rooted devices. Technically, rooting on Android is indeed a form of security exploit, so naturally Samsung Knox would see this as a violation of trust. And considering a mobile payment system is dependent on that trust, it's only reasonable to expect it not to work when a phone's security has been seemingly compromised.
The upside here is that Samsung Pay should stop working if your phone's security is compromised. The downside, of course, is that users hoping to go hog wild with the Galaxy S6's hardware might have to think a little longer before they decide to root.
Why Samsung Pay Could Be Too Good To Lose
Unveiled in early March, Samsung Pay is the smartphone maker's attempt to catch up in the world of mobile payments (in this case, by acquiring mobile payments startup LoopPay). The premise of Samsung Pay is nearly identical to that of Apple Pay and Google Wallet before it: Link some credit or debit cards to the app and you can wave your smartphone at a compatible terminal and pay for stuff in an instant.
See also: Take That, Apple! Samsung Unveils Its Own Pay-With-Your-Phone System
But unlike its rivals, Samsung Pay is different because it's compatible with both Near Field Communication terminals as well as Magnetic Secure Transmission terminals. While NFC terminals haven't yet seen widespread deployment, MST terminals are already just about everywhere that accepts credit card payments—they're the little card swipe machines you've been using for years.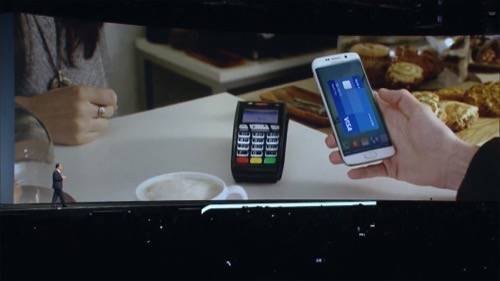 While smartphone-aided payments haven't been around long enough to feel necessary, Samsung Pay may be too convenient to pass up. Moreover, if you've shelled out the major cash necessary to buy a Galaxy S6 or Galaxy S6 Edge, you'll probably want to enjoy all of its many built-in features. Losing out on Samsung Pay probably isn't the end of the world, but it could be a big sacrifice just to get away from TouchWiz.
Screenshots courtesy of Samsung