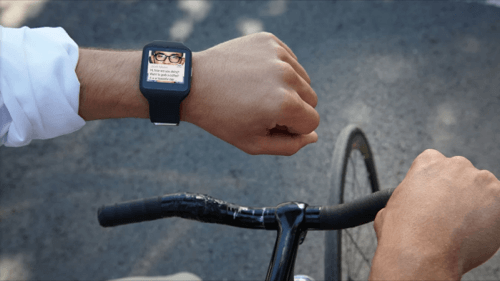 Hot on the heels of Google's Monday announcement of new Android Wear features, Sony has made an announcement of its own—revealing a couple more interesting new features coming to the wearable operating system.
According to Sony, Google gave its watch platform more than just flick-based controls, always-on apps, and a new built-in app launcher. Android Wear devices like the SmartWatch 3 will also get pop-up notifications and adjustable font sizes. Considering there are no actual software differences between Android smartwatches, all of them should get the changes. I contacted Google, which confirmed the new additions.
See also: Google Unlocks Wi-Fi, Wrist-Flicking And More For Android Smartwatches
Adjustable font size on Android Wear seems pretty self-explanatory in terms of what it will mean for the platform. Essentially, users will have more control over the size of the text on their watches. The helpfulness or convenience of pop-up notifications, however, seems less certain. In fact, they have just as much chance of being really great as they do of being really annoying.
Pros And Cons Of Pop-Ups
Smartwatches aren't much more than notification machines already. Currently, one of their main reasons to exist is to siphon notifications from your phone to your wrist, so you can keep your smartphone in your pocket and go about your day. But pop-up notifications could make for information overload, especially on a screen so small.
On the other hand, the new updates to Android Wear make apps more usable and accessible in general. Wearers may soon find themselves treating their smartwatches a lot more like their smartphones—which could mean they might appreciate (or hate) pop-up notifications in the same way.
Right now, Android watch alerts live mostly on your home screen in the form of Google Now cards. You configure the notifications on your phone to determine how notifications show up on your wrist. For instance, I turned off sound notifications for emails, but left them on for texts. So when my ZenWatch is connected to my phone, I get a buzz with every new text, but emails appear silently. Both notifications generate new cards, and neither interrupt my app usage on my watch.
In other words, I don't see new card alerts when I'm actively in another watch app. But a new pop-up notification system may change all that.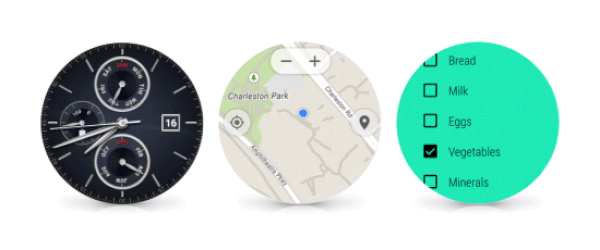 Currently, you can't see new card alerts unless you go back to the homescreen. That could be an issue if you take advantage of Android Wear's new "always-on" feature for watch apps. But with new notifications showing up immediately (which is what "pop-up" suggests), then you might see every new alert blaze across the display as it comes in, even if you're in another app.
The company didn't offer specifics on how they will work, and those details matter. It would be great if you can navigate your city's streets with your Moto 360, without worrying that you're missing texts or emails. But not if they're intrusive or blaring at you all the time. Hopefully, Google will also include new settings that let you control which apps or, better, contacts can interrupt you.
We'll know more over the next few weeks, as the Android Wear update rolls out to everyone. So keep your eyes glued to your wrist for that system update notification.
SmartWatch 3 image courtesy of Sony, Android Wear apps image courtesy of Google