As the earliest of Apple Watch adopters get ready to strap on their new iPhone companions, Google decided to remind everyone that it, too, has a smartwatch platform. Monday, the tech giant announced changes to the Android Wear software, some of which take direct aim at the competition.
The software update turns on Wi-Fi support, letting watches work even without smartphones nearby, plus the ability to move through notifications with new wrist-flicking interactions, always-on apps and sketch-to-send emoji replies.
Google's wearable software may be less than a year old, but in the fast-moving world of smartwatches, it already runs the risk of becoming stale. Altogether, its new updates put Android Wear a little more on par with the Apple Watch, which lands on (some) customers' wrists in mere days. Consider these strategic moves; the Apple Watch also uses Wi-Fi and lets users draw on top of its watch face. Here's how Google's version works.
Ready To Wear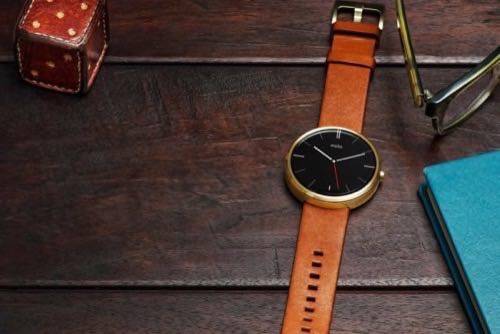 Last year, teardowns revealed that the Moto 360 and Samsung Gear Live had Wi-Fi-capable radios, though neither actually offered any features that used them. Now we know why.
Putting to bed recent rumors, Google is flipping the switch on Wi-Fi support. The software already allows for offline music and standalone GPS features, primarily to unshackle its fitness features. But Wi-Fi support could be the biggest liberator yet.
Previously watches like the Moto 360 and LG's G Watch R required a Bluetooth connection with smartphones to work. Now, as long as both the watch and the phone are connected to the Internet, the wearable will be able to pipe notifications and put Google Now features on the wrist. In other words, you can still use your watch, even if you leave the house without your Android smartphone.
To build on the convenience theme, Google also gave users the ability to flick their wrists to move forward and back through info "cards" on the watch, which should be handy when those hands are full, as well as keep apps and screens from going to sleep. The latter may be helpful when checking off grocery items or navigating through city streets.
Interesting features, considering Apple's watch has gotten flack for being clunky and difficult to use. The rival watch forces people to learn how and when to use taps, "Force Touches" and the Digital Crown.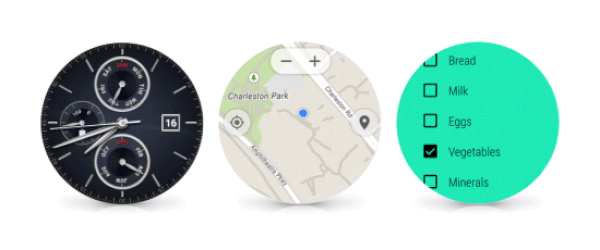 Android Wear will also feature new way of responding to messages, by drawing emoji, seems fun and charming.
Sure, it looks like a direct attack on the Apple Watch, which lets people make simple sketches and send them to contacts. But Google's variation on the theme matches your shaky scrawl with its own library of hundreds of emoji texting graphics, pulling up the one it thinks you're trying to send. That spares recipients, who won't have to decipher the chicken scratch you just blasted their way.
Amid these extras, Android Wear also boasts one fundamental change: a new app drawer. Similar to what third-party apps like Mini Wear Launcher do, Google made watch apps and contacts easer to reach from the main watch face. Instead of speaking or going through menus, you just swipe left.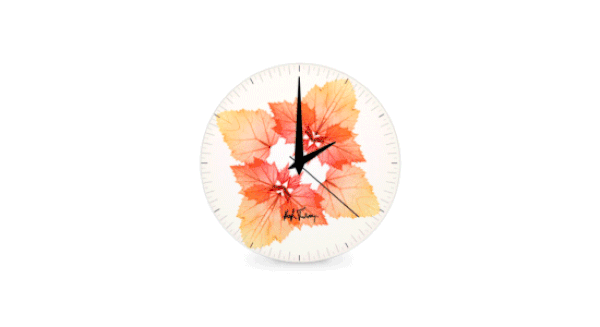 Ready Or Not
Google may have just closed some of the gap between its play for the wrist and Apple's, but it also silences criticisms that Android Wear requires too much swiping.
See also: The Apple Watch: Here This Morning, Today Sold Out Through June
The changes may also come with downsides, though. Flick-based motion control may be ripe for accidental triggering, and the potential effect of always-on apps and displays on already limited battery life could fill any Android watch user with dread.
The company does its best to ease battery worries, stating that "the screen is only full color when you're actively looking at it—so you get the info you need, and you save on battery life." That may help, but we're skeptical. There will likely be some sort of impact on those power cells, especially with Wi-Fi added to the mix.
Even if the new features just sip instead of guzzle power, they're drinking from an awfully shallow well. For the most part, Android smartwatches tend to only last for a couple of days as it is.
We'll know for sure once the changes roll out over the next few weeks. The LG Watch Urbane will be first up; at some point after that, LG's G and G Watch R, the Moto 360, Samsung Gear Live, Asus ZenWatch and Sony's SmartWatch 3 will receive the update.
[Update: However, not all of the watches will be able to take advantage of the new Wi-Fi support. Apparently, the G watch and Asus ZenWatch will be left out.]
Lead photo courtesy of LG; Moto 360 photo courtesy of Motorola; all other images courtesy of Google