Apple's annual Worldwide Developers Conference will take place June 8-12, the company announced Tuesday. As usual, the iPhone maker will kick things off with a keynote address that essentially maps out its iOS and OS X initiatives, perhaps with a smattering of other things this time around.
June used to mark iPhone season, but since Apple moved its iPhone hardware announcements to the fall, the summer timeframe has become wide open for covering different ground. Apple has plenty of other ground to cover. Apart from usual suspects iPhone and Mac software, the company could also announce a few updates on schemes ranging from other software improvements to new TV boxes to streaming services, as well as some other surprises.
Here's a look at what could be on tap.
WWDC Rumor Round-Up
First thing's first: If you're a developer interested in attending the show, you can apply for tickets here. Apple will accept attendees at random, letting people know if they've gained entrance by April 20. Registration costs $1,600. If you won't (or can't) get a seat at San Francisco's Moscone West, take heart: The keynote will also stream online on Apple.com.
As for what to expect, the only thing you can be sure of at this point is that the Web will overanalyze the invitation to within an inch of its life.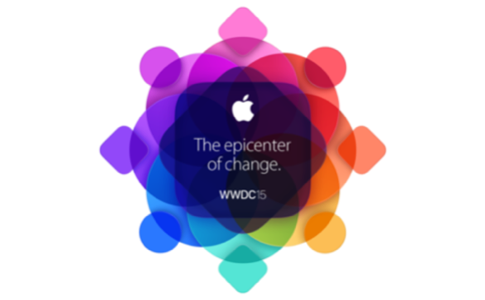 The graphic and tag line don't offer much in the way of clues. Good thing we've been keeping our eyes open for rumors and other indications signaling what Apple might be up to. Here are a few things that may or may not come our way:
iOS 9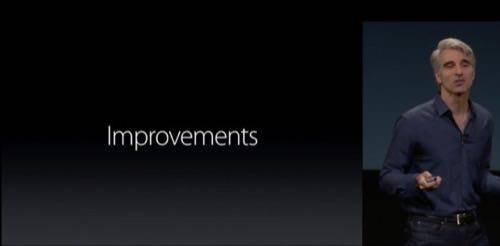 June has long been iOS season, and naturally, the world expects the new version of the iPhone software. We'll probably get that, but unfortunately, iOS 9 probably won't quicken any pulses. The "big reveal" already happened last year with iOS 8, which brought new layouts adapted to suit ginormous phone displays, new notifications that let people respond without opening apps, payments and fitness features, tools to extend phone functions to the Apple Watch, and more.
This time, Apple is expected to concentrate on stability and performance. One specific thing we may look forward to: kissing huge iOS-update files goodbye. After getting sued for hogging space on users' handsets, the company supposedly focused on shrinking files for the operating system and software updates. The Maps app may also get indoor maps and transit data for buses and trains (finally).
Other rumors—or are they wish-list items?—revolve around iOS 9 bringing a split-screen mode to the iPad, iPhone-based remote ignition to CarPlay (based on this patent right here), and a brand-new Beats music service, about which more below.
Beats Music Streaming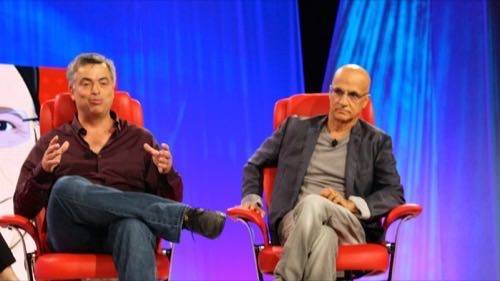 A new Music app nestled inside the developer version of iOS 8.4 and falling iTunes sales have given rise to rumors that Apple will finally roll out Beats music streaming. Backed by music industry heavyweights Dr. Dre and Jimmy Iovine, the service joined the Apple family last year, and now may become one cornerstone of Apple's strategic move to become a media provider. (See Apple TV below.)
If it sees the light of day this time, the Beats service could become part of iTunes, absorbing the existing iTunes Radio service and forming a single music destination on Apple devices. The subscription price is expected to land anywhere from $8 to $10 per month, the latter of which would be on par with rivals like Spotify and Rdio.
If Apple hopes to make an impact with music streaming, now may be a great time. The space just got more attention, thanks to Jay Z's millionaires club and its new Tidal service. Despite Tidal's name, however, it doesn't seem to be making any waves (at least not in a positive way), so the opportunity could be ripe for a Beat-down.
Mac OS X 10.11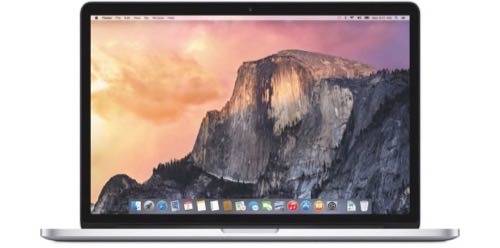 Considering WWDC is a developer conference, it's likely Apple will have other software-related announcements beyond iOS. Updates to its Mac operating system seem like a lock. But what could the follow-up to OS X 10.10 Yosemite hold? Well, apparently, even the Web can't hazard a paltry guess, as rumors have been practically non-existent.
See also: How The New Apple MacBook Retired Steve Jobs's Vision Of Computing
Given the way the company has been pushing its computer and mobile platforms closer together in recent years, however, our money is on more of the same. Ideally, that will include changes to AirDrop that allow more robust file exchanges between computers and iPhones. That alone would thrill us—especially since the latest MacBook just lost almost all of its ports.
Apple TV & TV Streaming Service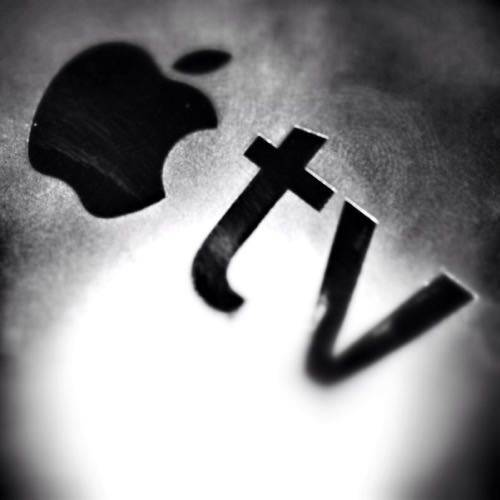 If we look really, really hard at the invitation graphic, the colors might suggest the warm and cool tones in a TV's color sync settings. That would seem like a huge stretch, if not for one of the biggest rumors circulating ahead of WWDC: Supposedly Apple will unveil new hardware and a new service for its Apple TV set-top box. It's about time.
Streaming has ramped up quite a bit over the past couple of years—with Chromecast, new Rokus, Amazon Fire TV devices and others dominating living rooms, and new streaming-only services from HBO, CBS and others give consumers new reason to reconsider their cable subscriptions. Somehow, despite not having had a product refresh in two years, the Apple TV has managed to remain in the mix as one of the most popular TV streaming gadgets.
See also: Here Are The Best Ways To Watch HBO—Ahem, "Game Of Thrones"—Online
If the rumors are true and Apple announces a new TV device that supports downloadable apps and voice features, its former "hobby" will officially take its place among the company's other marquee initiatives. It could also help seal cable TV's fate—especially if Apple launches its own new TV streaming service, as expected. For a monthly fee that will be presumably cheaper than standard cable, those users could get live TV piped in from the Internet to the box, as well as other Apple gadgets, before long.
What's Left In The Balance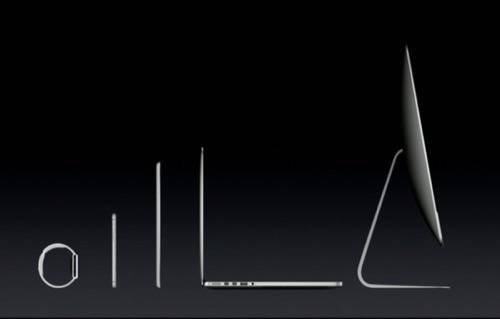 As Apple launches ResearchKit, highlights HealthKit-related features in its shiny new Apple Watch and tweaks CarPlay, it has issued nary a peep over other matters.
Either HomeKit has gotten comparatively short shrift in Apple's attention department lately, or it's much more complicated than the company anticipated. (The only notable related tidbit is that the Apple TV could play into it as a sort of smart home hub for Apple.)
Meanwhile, as the wispy thin 12-inch MacBook and its lonely USB-C port grabbed the Mac spotlight this spring, there was hardly any mention of MacBooks Air and Pro, apart from some incremental hardware updates. That includes the Air's new support for external 4K displays and so-called "Ultra HD" TV of up to 3840 x 2160. While Apple could have saved its biggest Macbook Air or Pro updates for a featured spot in its WWDC address, that seems unlikely at this point—particularly since anyone who ordered an Apple laptop earlier would be royally ticked off at not having all the options laid out.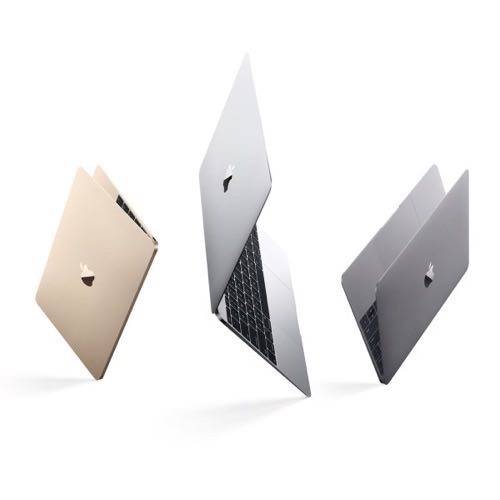 It seems like rumors of an iPad Pro circulate every year, and this year's no exception. Apple could finally put this story out of its misery and make it happen—obviously, some folks want this so much, they're not willing to let this notion die. But even if the company does have a bigger, 12-inch iPad in the works, the chances that it would announce the device this June—eight months after revealing its latest iPad Air 2 and iPad mini 3—seem remote.
If we plot the trajectory from homes, laps and hands, over to wrists now, that brings us to the Apple Watch and its Watch OS. They've now gotten a once-over by the press corps, which seems impressed by the former, but mixed over the latter. So far, tricky, complicated interfaces and slow performance seem to dog Apple's latest, which the company probably already knows. WWDC could introduce some improvements to help smooth some bumps over, just as some customers receive their new Apple wearable.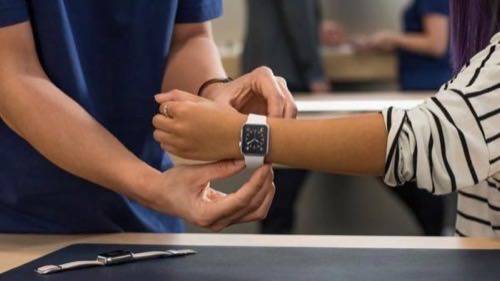 When it comes to WWDC, the only certainties at this point are the date, registration process and price, and the fact that Apple hates selfie sticks. Apple Insider noticed that the company has banned attendees from whipping out such camera monopods during the conference—which means, if you go and actually cross paths with Apple CEO Tim Cook or rockstar design honcho Jony Ive, keep your sticks to yourself. There will be other things you can distract yourself with. Hopefully.
Screenshots courtesy of Apple; Apple TV photo by smlp.co.uk; Apple product images courtesy of Apple