So Microsoft now insists it's "definitely possible" that one day it will open source Windows. Thus spake Mark Russinovich, Microsoft technical fellow and Azure CTO, at a recent conference. It is, after all, "a new Microsoft," he suggests.
And he's right, of course. This is a new, modern Microsoft that understands that open source is the currency of developers, and developers are critical to ensuring Microsoft remains relevant for decades to come.
But open sourcing Windows isn't going to move the needle on Microsoft's Windows business. Not even close. After all, the real currency of developers isn't code so much as it is the communities that thrive on this code.
In that area, Windows has a long, long way to go.
A New Microsoft
In a recent research note, Wells Fargo analyst Jason Maynard opined that Microsoft's "management is making sound moves that should benefit the business in the intermediate and long term." Referring to its "consumer Internet scale" Azure cloud, investments in mobile apps and cloud services, and more, Maynard's point rings true.
Microsoft feels like a new, better company.
Sure, there are necessary vestiges of yesterday's glory. I've been dabbling with a Surface Pro 3 tablet, and while I love the more modern Metro UI, I'm baffled by the throwbacks to Windows gone by (Control Panel, anyone?).
But then I remember the huge Windows installed base and understand: Microsoft can't just sprint into the future. It has to pull along its installed base into the future, little by little.
It's unclear how open sourcing Windows would help.
If Code Is Released In A Forest…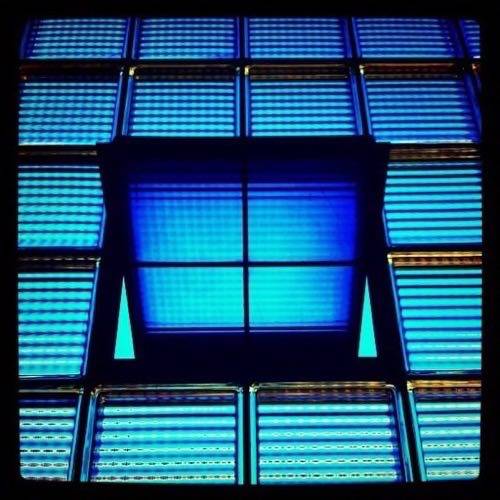 Were Microsoft to open source desktop Windows, no one would care. That ship has sailed. As the world becomes mobile, open sourcing yesterday's hegemon is interesting but insufficient to curry developer favor.
I remember the first code we released at Novell back when I helped kickstart the company's open source efforts. It was the UDDI server, and not a single person outside of Novell cared that it was open source. There were already plenty of such servers available in open source. Our efforts were an exercise in vanity. It was something we could cheaply release, given the cultural limitations at the time.
The one positive was that it showed us the world would not end by open sourcing the code. That is something.
In Microsoft's case, it has been actively contributing to open source projects for years, and has steadily released more and more code. Most recently, it released the .NET crown jewels and … its world didn't end.
Arguably, though, it also didn't really begin. The .NETrelease, while symbolically powerful, hasn't changed Microsoft's developer trajectory. There aren't millions of developers forsaking Java or anything else to throw themselves at Redmond because of the release. It was a bit of a UDDI server release, to be frank.
Good for Microsoft's psyche, in other words, but not ground-breaking for the industry.
Open Is More Than A License
The reason, ultimately, comes down to community. While open-source software is helpful for creating communities, it is not sufficient. There needs to be a sufficient body of developers interested in contributing to the code, betting their free time or careers on it.
Yes, there are lots of Windows developers, both at the server and desktop levels. But these are generally not as open-source community savvy as their Linux counterparts. It will take time for Microsoft to figure out how to foster a vibrant Windows open-source community, and it will take just as long (if not longer) for that community to understand how to become a community.
And then there's the question of whether it matters.
If "open-source Windows" means "both mobile and desktop," then there's a chance it will matter. But remember that virtually no one today cares about mobile Windows.
As the world moves to Android and iOS, that's going to become increaingly true of the desktop, too. Even if we continue using desktop Windows for many years, the interest in contributing code and such to it will be muted if all the really interesting work is happening in mobile.
Catching Up On Community
According to the most recent "Who Writes Linux?" report, nearly 12,000 developers from more than 1,200 companies have contributed to the Linux kernel. Nearly half the 4,000 developers who contributed in the past year are new to the kernel.
That's huge. And it will be extraordinarily hard for Microsoft to replicate.
Of course, many of the Linux contributors are paid by their respective employers (Red Hat, HP, Dell, etc.) to do so. Given the interest in Windows servers, not to mention ongoing businesses built on Windows desktops, it's easy to see robust commercial interest in moving from being a mere Microsoft partner to becoming a contributor to its code, fixing a driver here and adding a utility there.
Still, I think most of the interest will come from server vendors and related companies. If Microsoft wants to open source Windows, it should start there.
And it may have to, anyway. Virtually all infrastructure these days is open source, and that trend is only going to continue. The world is moving to Linux for cloud, mobile, and Big Data, and if Microsoft wants to stem that tide, it may be forced to open source Windows, even if it's not ready to cultivate the community necessary to make it relevant.
That means billions of dollars lost in software licenses. But with the surging strength of Azure, that may ultimately not be as destructive to the company's revenue growth as it might first appear.
By the same token, that strength in the cloud may mean that open sourcing Windows really isn't that important, something that Redmonk analyst Stephen O'Grady hints at for open source, generally. If the cloud eats open source, will an open source Windows really matter that much?
Lead photo by gernhaex; open glass-block photo by Urs Steiner