Voice features have become the "it" trend in consumer technology, and Roku wants in on the action. The streaming TV box maker announced a new set of devices Monday that will let Roku users forget about searching for videos one keypress at a time, and talk to their televisions instead.
The update to the $100 Roku 3 comes with a new remote control featuring an embedded microphone and dedicated voice search button. Tap the button and say a show or movie title, actor or director out loud, and watch results from various services appear on the TV screen. The new $70 Roku 2 will also support voice search through the smartphone app.
See also: Comcast To Allow Roku Users Access To HBO, Showtime
Voice search in the living room has been gaining a lot of momentum recently. Here's a look at Roku's bid to stay competitive.
Talking To Your Roku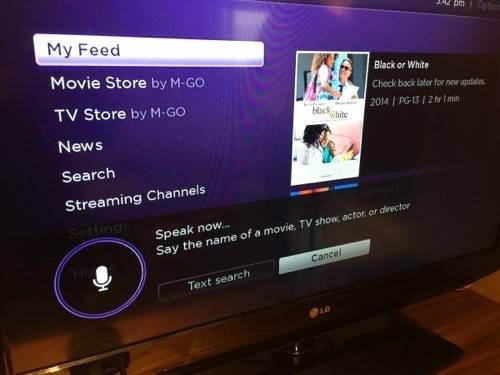 Roku's new voice search pulls from 17 of streaming services, including Amazon, Netflix, Crackle and others. While that's just a fraction of its 2,000 or so streaming apps, the company hopes that will give users the choice they want, and in a way that speaks to them.
"We're pursuing a goal of always having the most comprehensive and unbiased search," said Matthew Anderson, chief marketing officet. "We show you the results in the least expensive first. So if you subscribe to Netflix or Amazon Prime, we'll show you that that's the free way to watch."
As far as efficiency goes, the Roku voice demo I saw seemed pretty accurate at handling a couple of different voices. However, the real proof will come when it hits the market and has to contend with a lot of accents and pronunciations. But at least in this early look, the feature worked well.
The company also offers a Roku feed, or "My Feed" feature, that can tell you when a movie becomes available through popular services like Amazon Instant Video, Vudu, Netflix and other sources. The feed includes a section called "Movies Coming Soon," which includes theatrical releases and lets users set an alert for when the flick comes to a streaming provider.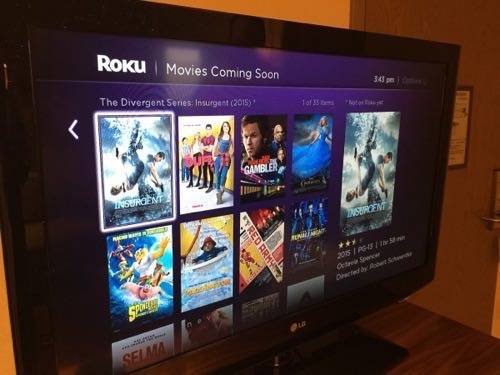 Enter a title—say, The Divergent Series: Insurgent—and you'll get results for channels you already have, as well as links to download those you haven't yet installed.
The new Roku 2 seems to have gotten short shrift, not having a voice-enabled remote control, but looks can be deceiving. This "mid-tier" device got some beefy upgrades that put it on par with the Roku 3, including upgraded hardware and faster performance. The only difference is that it doesn't come with the fancy remote control.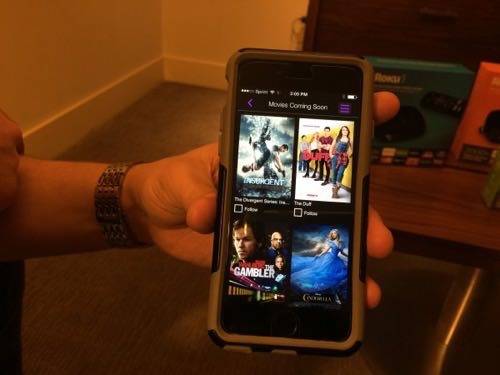 Currently, the company has no plans to sell the voice mic–equipped remote separately, but the company is still mulling it over. In the mean time, the feature will still work on both the Roku 2 and the Roku 3 via the mobile app.
Let's Talk Competition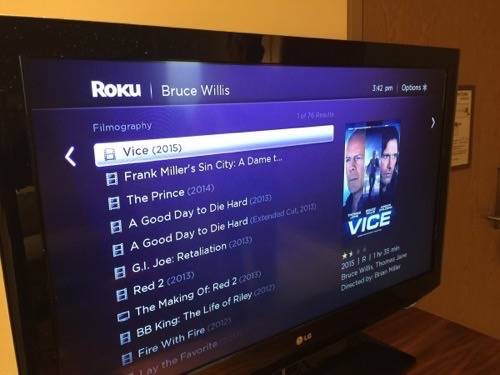 Mainstream consumers are becoming accustomed to talking to gadgets—from smartphones to smartwatches to televisions. The voice-powered living room has given rise to numerous options now, from gaming consoles PS4 and Xbox One to Amazon's Fire TV and Google Nexus set-top box. Now, after two years without any TV updates, Apple is expected is add Siri to its Apple TV console this year.
See also: Apple TV Will Reportedly Get Siri And Apps—But There's More In Store
Roku clearly doesn't want to get lost in this mix, and it has tried hard to figure out what couch surfers want when they talk to their TVs. A big part of that is simple and universal search. Roku may be ahead on that score, with more than a dozen sources. If it can pull in others, it may stand a decent chance of remaining at the forefront of the industry.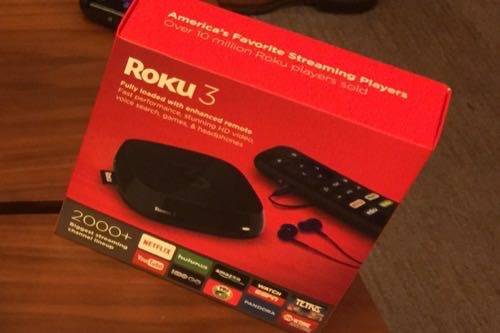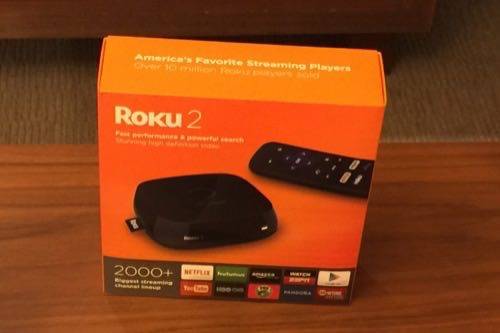 The other part of the equation is control—being able to play, rewind or pause videos, or change apps, via voice command will the next stage. Devices like the Xbox One have tried, but the experience has been buggy and inconsistent.
Photos by Adriana Lee for ReadWrite