Maybe Apple didn't mean to insult other companies in Wired's feature story on how it developed the Apple Watch. Nonetheless, some of the details that came out of the conversation between writer David Pierce and his subjects—Apple's Kevin Lynch and Alan Dye—seem to throw a little shade at wearable tech competitors and even developers.
The article, "iPhone Killer: The Secret History Of The Apple Watch," describes the long path Apple took in creating a new type of arm-based experience. The company tried various things, accepting some and rejecting others—which is normal for a tech company creating a new gadget and software. But in this case, those inadequate cast-offs happen to resemble efforts put out by Pebble and a budding crop of watch app makers.
Take these as learning lessons or subtle, disguised barbs. Either way, Apple and its executives won't be mincing words if the watch becomes a hit. So for now, let's read between a few lines.
Time Jump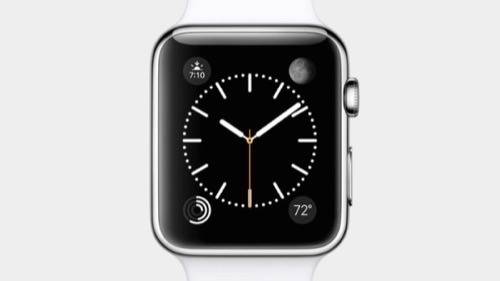 In one section, the Wired story reveals that previous versions of the Apple Watch software took a chronological approach, setting information in a timeline. But the concept was tossed aside early on for Short Looks, which prioritizes info based on whether or not you engage with it, and Glances, which offer a unified place for fast news and updates.
"We rethought the UI," said Lynch, formerly of Adobe and now Apple's vice president of technology. "We rebuilt the apps—messaging, mail, calendar—more than once, to really get it refined." There was apparently no place in the refinement process for chronology—although the concept did find a home at Pebble.
See also: Meet The New Pebble Time—Though Getting One Will Take … Time
When Pebble founder and CEO Eric Migicovsky told me about his revamped smartwatch software in February, he described a system that presents data based on chronological importance. "Instead of having individual apps, we've extracted the information from those apps that are relevant to you in your normal day," he said. Pebble users can bring up activities that just happened, future appointments or data that's important right now by hitting assigned buttons on the watch.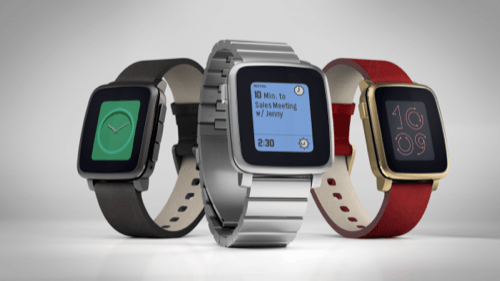 All that "button mashing" can be a turn off for some folks, but apparently not enough to derail Pebble's new device and platform. Consumers also don't seem to think a time-based approach is inadequate for a watch: Pebble's second Kickstarter trounced its first $10 million record-breaking campaign, doubling the funds raised and setting another record. More than 78,000 people pledged more than $20 million to Pebble Time and its new software. Within a day of launch, the campaign was fast approaching the halfway mark, suggesting iPhone-worthy levels of interest.
Here's some context: Sales of the latest iPhones, the models 6 and 6 Plus, topped 10 million units in their first weekend. If the Apple Watch sells as well as its smartphone counterparts, Apple would be thrilled. If it doesn't, perhaps the company needs to reconsider whether a time-based concept for a watch is all that wrong-headed after all.
The Watch As A Cure For iPhone Obsession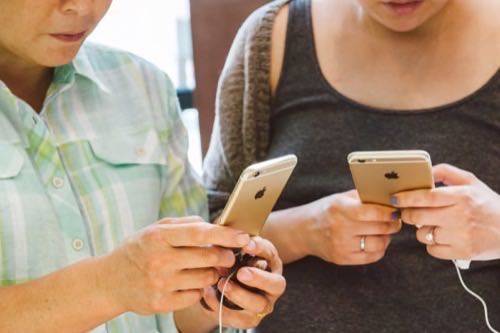 Speaking of iPhones, our obsession with it and other smartphones is apparently what led Apple to create the Apple Watch.
We spend a great deal of our lives staring at glass displays, and more of us are coming into the fold. According to Pew Internet And American Life Project, nearly two-thirds of Americans now own a smartphone. Apple feels responsible for this problem. And, writes Pierce, "it thinks it can fix it with a square slab of metal and a Milanese loop strap."
The Apple Watch was designed to liberate people from their phones by giving them convenient, but subtle access to data and faster ways to respond to it, if they choose. A lot of that hinges on the interface, which is Alan Dye's domain.
Dye's story must be fascinating: He was a graphic designer in the marketing division who helped design product boxes. Now he's leading Apple's human interface team.
See also: Apple Watch Developers Can Now Submit Watch Apps To Apple
One thing he doesn't want is for people to get too involved with their watches. The thought of people uncomfortably holding up their wrists for more than 30 seconds appalls him. "We didn't want people walking around and doing that," Dye told Pierce. Ultimately, Apple settled on the idea that watch interactions shouldn't take more than 5 to 10 seconds.
But tell that to the burgeoning ranks of developers, now free to swarm the app admissions process with their best watch wares. Productivity apps, finance apps, social apps, news apps, and more are gearing up to make a play for our wrists. Based on what we've seen so far, some seem guaranteed to blow through the 10-second rule and give us the sore arms Dye wants to avoid.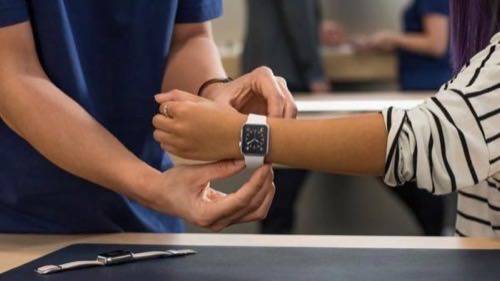 Knowing what the company focused on in creating the device and software should shed light on the experience it ideally wants watch apps to deliver. For instance, Apple spent a year figuring out what a tweet should feel like when translated as vibrations through the "Taptic engine."
Does the company expect others to put as much effort into their apps? Probably not initially, especially since WatchKit hasn't even been out that long. But even if it were, Apple's ramping up for the device's launch now, and it wouldn't want to squelch developer interest in a new technology that, frankly, not everyone is sold on.
See also: The Apple Watch Looks Great—But It's Going To Disappoint Lots Of Users
So enjoy Apple's learning lessons or whatever shade it may want to throw for now. The company won't be beating around the bush later, especially if the Apple Watch takes off. Because if there's one thing Apple knows, it's how to take dead aim when it feels emboldened.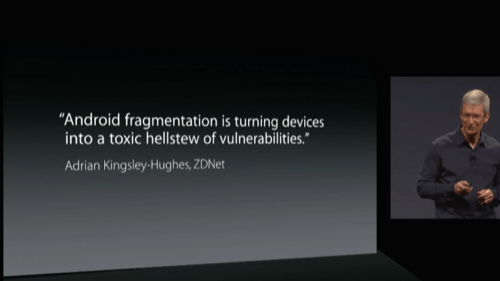 Apple Watch photos courtesy of Apple; Pebble Time Steel photo courtesy of Pebble; iPhone photo by Hadrian via Shutterstock