Though we didn't see it at Mobile World Congress in March, the LG G4 could finally be set for a grand unveiling on April 28.
Plenty of leaks and speculation have hit the Web about the new flagship smartphone, but recent rumors portray a device that may have every fad and feature crammed into one Frankenstein of a handset—suggesting that LG may have gone a bit too far to tackle longtime rival Samsung.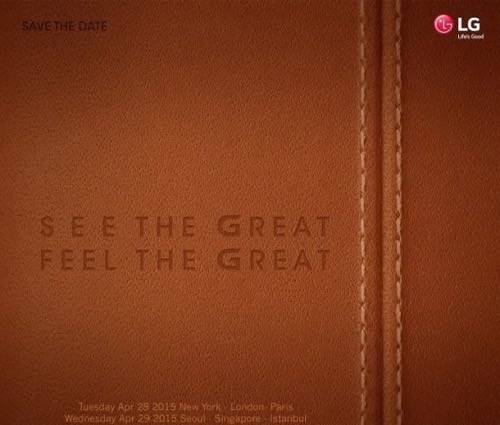 Rumor Roundup
In early March, LG mobile boss Cho Juno told the Korea Times that the G4 will be very different from its predecessor. The new model, he said, will feature a "metal-mixtured body," reveal a "major overhaul in surface design and deliver significant improvements in user-experience." Since then, a steady trickle of details have come out about what the G4 might look like.
A tweet from @OnLeaks claimed to show early, non-final renders of a curved smartphone alleged to be the G4.
#Exclusive: Early (non final) #LGG4 Press Render… Dimensions: 148.9×76.5×9.9mm pic.twitter.com/4vptJ2dYZs

— OnLeaks (@OnLeaks) March 9, 2015
Let's pretend for a second that this is the real thing. Though the curve on that device may seem more subtle than those on the G Flex and G Flex 2, it could still be LG's attempt to out-curve the Samsung's Galaxy S6 Edge. (Or at least offer a different take on curves.) Intriguing, yes. But it's hard to overlook one simple, practical matter: It looks like it will feel really weird hitting my leg through my front pants pocket.
Meanwhile, photos on AndroidAuthority show off what looks like a stylus tucked into the G4's exterior, along with a huge screen. As of this writing, the G4's entry on GSMArena lists the device as having a stylus as well as a 5.5-inch display, putting it firmly in phablet territory.
Other speculation covers LG putting its "self-healing" exterior on the phone, like the one the company bragged about on the G Flex 2, as well as a fingerprint reader and other upgrades—including a better and slightly bigger QuadHD display (now rumored to be 5.6 inches instead of 5.5 inches), a faster 64-bit processor and beefier camera with 20 megapixels and a larger sensor.
All of these features could be interesting in limited quantities, but altogether in one fell swoop would be overkill. Of course, it's not at all clear yet which of these specifications may come to the G4 or its rumored variant, the G4 Note. According to the Korea Herald, the "other G4," which would take direct aim at Samsung's Galaxy Note 4 and the Apple iPhone 6 Plus, will reportedly debut later this year.
LG Versus Samsung
There's no telling how many of these rumors are on the money, and which turn out to be bogus. No matter what, however, LG clearly appears to be gunning for Samsung.
Prior to the Galaxy S6 reveal, Samsung was stumbling in the mobile market, overproducing underwhelming handsets to tepid reviews. But Samsung's newest flagship seems like it may right the ship, with reports of over 20 million preorders shortly after its MWC debut in March.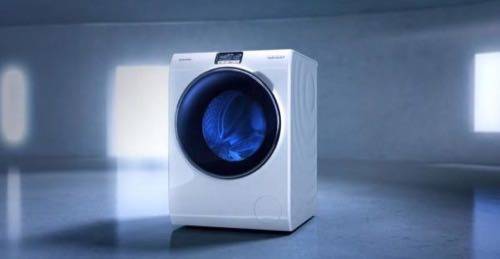 LG, meanwhile, has been pushing its rivalry with Samsung in strange ways across the organization—like allegedly messing with show-floor washing machines at IFA in 2014. The G3 earned great reviews for its simple design, solid specs, and innovative software. But if the G4 is truly the designed-within-an-inch-of-its-life Frankenphone that's been rumored for the last few weeks, LG might end up going too far to outdo its biggest rival.
Lead image by Adriana Lee for ReadWrite, LG invite courtesy of LG, washing machine image courtesy of Samsung