Google has pushed out a couple of app updates for Android, as it often does, but there's more going on here than a few code tweaks. The new features introduced today in both Gmail and Google Drive are signs of the pressure the tech giant is starting to feel from competing apps on its own platform.
There are plenty of fronts that Google now has to fight on simultaneously, from self-driving cars to video content. But with eyeballs shifting to mobile and rivals such as Cyanogen in the wings, smartphone apps are one of the most important fronts of all.
See also: So Cyanogen's Big Plan To Seize Android Is … To Jump In Bed With Microsoft
After all, the quality and deep integration of these apps are one of the key reasons someone might choose Android over iOS (where the balance of power is the other way around as far as non-Google apps go). It's also one of the key advantages Android devices have over Amazon's range of low-cost tablets and smartphones, as well as Windows Phone.
Taking On Dropbox And Microsoft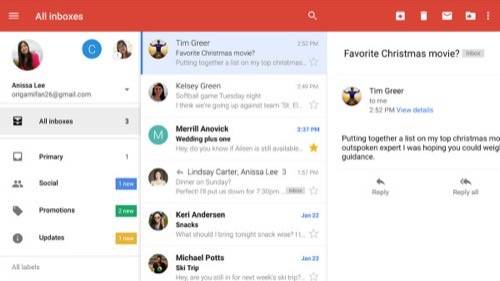 The first of the changes is in Google Drive, now taking over photo uploading and backup duties from Google+ (a move we knew was coming). It's a crucial and crowded area: iCloud backs up photos on iOS, OneDrive backs up photos on Microsoft devices, and Dropbox backs up photos everywhere.
Google needs a slick and simple service it can rely on to move the huge amounts of photos and video we're snapping on the go back to the Web and into other services. It has a better cloud back-end than most of its rivals, but that's no reason for complacency—let's not forget Amazon now offers unlimited online storage for $59.99 a year.
Then there's Gmail, now with a unified inbox that lets you check all of your email accounts from one screen (again, a feature that's not wholly unexpected). If you think that sounds a lot like Microsoft's Outlook and Exchange email offerings, you'd be absolutely right.
Again, it's an area of strength for Google (as anyone who's tried Apple Mail will tell you) but no one is standing still. A forked Cyanogen version of Android with top-tier Microsoft apps installed—Outlook in place of Gmail, Office and OneDrive instead of Google Drive—is a sobering thought for Google executives.
Microsoft may have been slow out of the blocks when it comes to mobile, but with the likes of Office and Cortana (supposedly) now extending to Android and iOS it means the fight for user attention has gone up several notches very quickly.
What happens next?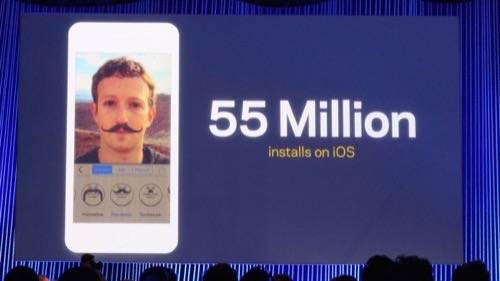 In just the last week we've seen Facebook launch a platform for Messenger and the Facebook-owned WhatsApp introduce voice calling—if Google didn't have enough on its plate, it's now got Mark Zuckerberg's social network looking to build an ecosystem of its own, intent on toppling Android (and iOS) from the inside out.
If people are using Facebook Messenger to send photos, then they aren't using Google Drive. If they can make calls via WhatsApp, then they don't need Hangouts. And all of this user behavior adds up.
If we can read anything from a couple of app updates, it looks like Google is at least aware of the threat, and prepared to act quickly to counter it. You can expect to see a lot more investment in the core Google Android apps (and their Web and iOS equivalents) in the future. While Android vs. iOS is a storyline that attracts a lot of attention, the battle over individual apps may be where the bigger mobile conflict will be won and lost.
Lead photo by David Hamilton for ReadWrite; Gmail image courtesy of Google; other photos by Owen Thomas for ReadWrite