Since it launched to the public at the end of 2005 (the very first video is still online), YouTube has come to dominate online video in a way that few businesses manage to dominate anything on the Web. Today, it boasts more than a billion users, who are uploading more than 300 hours of video every minute and generating billions of views every single day.
So far, so rosy—but YouTube isn't exactly the home run that these figures might suggest it is, and it's facing increasing pressure from all sides. Last month the Wall Street Journal reported that YouTube was only just breaking even; this month, Facebook unveiled a host of new video features designed to steal away a large chunk of YouTube's share of the market.
See also: Facebook Is Coming After YouTube With Embeddable Videos
Mark Zuckerberg isn't the only one who wants some of those YouTube eyeballs, either.
A Changing Landscape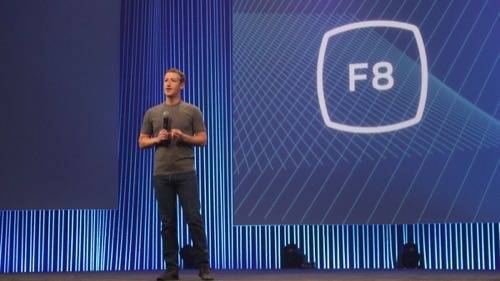 The 360-degree, 4K video uploads YouTube allows today are a world away from the grainy, blocky, buffering clips that appeared in the early days of the site. But it's not just the technical aspects of online video that have come on in leaps and bounds.
We're all watching more video than ever before, for example; movies and television shows are available on-demand over the Web in ways that would have been hard to envisage a decade ago; and services like Spotify (launched in 2008) have changed the way we think about content streaming.
Music is an interesting case study for those looking to chart the evolution of YouTube. It was something the video site stumbled into almost accidentally, providing an online, instant access, personalized version of MTV that connected with music lovers (especially younger ones). Before YouTube, there wasn't really a way to find good-quality music videos online in any great number—today it hosts audio and video for millions of tracks.
Along the way, music on YouTube has become a professional, money-making business through partners like Vevo. But is it making enough? Bar an advert or two, all this content is free to access, and as rumors circulating around Spotify suggest, that's not a model the record labels are particularly keen to see continue.
Enter YouTube Music Key, which provides ad-free tunes with a few extras thrown in if you pony up $9.99 a month for a Google Play Music subscription (you get both services whichever one you sign up for). From free to ad-supported to subscription in the space of ten years—that's a substantial evolution, and one that makes you wonder how many more subscription services YouTube has up its sleeve.
See also: YouTube May Be Winning The World And Losing Its Soul
YouTube personalities who produce videos about tech, make-up, cooking, video game and just about any other topic under the sun are another booming area of business for the channel. That's no doubt why big names like Facebook and small startups such as small startups such as Vessel are looking to prise these stars (and their audiences) away from Google's grip.
In the coming years, any big name video personality or successful music artist is going to have more choices than ever for hosting their material. So what does YouTube do next?
A Changing YouTube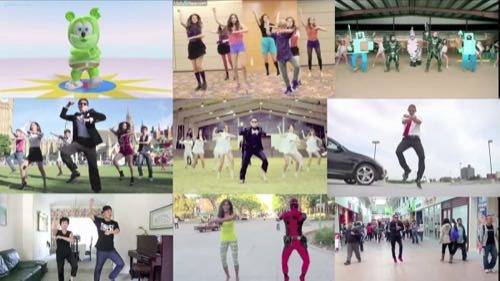 Google faces a battle to both hang on to the core pillars of YouTube's popularity as well as expand into more lucrative areas. One of those areas is likely to be video-game streaming and e-sports, a part of the market YouTube has yet to make a mark in (largely thanks to Amazon's Twitch game-streaming site).
See also: Video Games As Spectator Sport—Why Twitch Is Booming
The Daily Dot reported this week that YouTube is preparing to dust off its live streaming ambitions and make esports the focus. Insider sources suggest Google has already started putting together a team and working on preparing the ground for such a move, with an announcement expected in June.
Live streaming of traditional sports could also be a potential goldmine—this is an area YouTube has dabbled in before, but most of the key events and leagues are tied up in several layers of television rights contracts. It seems it will take a TV-to-online shift in mindsets, like we saw with music, before live broadcasts of the NFL and its ilk can become a reality.
Then there's the idea of YouTube pulling a Netflix. This is an idea often rumored and half-confirmed by YouTube's head of content, Robert Kyncl, last month. In short, pay a monthly fee and never see an advert again—presumably a very good deal from YouTube's perspective as it looks to finally get in the black and stay there. There's potential too in a closer relationship with Google Play, providing a Web-based streaming equivalent to iTunes.
What's certain is that YouTube can't stand still, even with a billion user accounts to its name. If it's going to be prospering at 20, then it's will have to be significantly different from the YouTube of today.
Mark Zuckerberg photo by Owen Thomas for ReadWrite; other images courtesy of Google