Cyanogen CEO Kirk McMaster has been making a big deal recently about his company's plans to "take away Android from Google," as he put it at a recent meeting. He calls Google's control of Android a "tyranny" and most recently said Cyanogen plans on "putting a bullet through Google's head."
A recent Forbes profile of McMaster and Cyanogen suggests that a major part of that strategy involves an as-yet unannounced partnership with Microsoft. The idea would be to replace Google's Play Store and apps like Google search, Gmail and Google Maps on phones running the Cyanogen operating system with alternatives from Microsoft and a handful of other partners.
While that sort of Cyanogen-Microsoft alliance makes a lot of sense for both companies, any bullets it fires seems likely to be awfully slow moving.
The Benefits Of Bing
The Cyanogen version of Android opens up the operating system to developers and users in ways that go well beyond the "stock" Android versions blessed by Google. Developers can make apps that take more advantage of a phone's untapped features, while users have more control to customize their mobile experience.
Cyanogen also provides more customization options for users and developers alike, including the addition of themes, more security options, and the ability to map new functions to different buttons.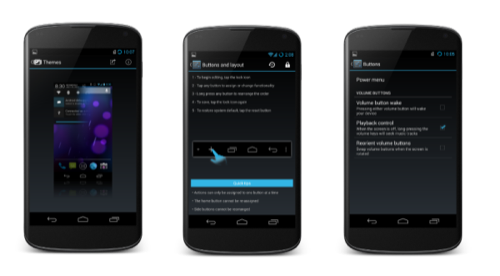 Until recently, though, using Cyanogen was a serious DIY project that required you to load the operating software onto your phone yourself. (It's now available on a few phones, most notably the OnePlus One.) Doing so also meant downloading and installing Google's apps and app store, if you wanted them; Cyanogen won't install them itself.
The rumored partnership with Microsoft, however, might simplify this process. Microsoft—which reportedly considered investing in Cyanogen more than a year ago—has its own suite of apps built to rival Google's: Bing for search, Outlook for email and calendars, and OneDrive for cloud storage.
Microsoft's commitment to supporting these apps could offer Cyanogen a leg up in providing users with an alternative to Google Apps. Sure, they could still install Gmail and all the rest, but if Outlook, Bing, and Office can do the job as well—or better—Microsoft's apps might simply save them the trouble.
The idea is clearly to show smartphone manufacturers, developers, and users alike that they don't need Google at all.
Microsoft has already shown its interest in courting Google's often-disgruntled hardware partners. While revealing the Galaxy S6 at Mobile World Congress in early March, Samsung announced that a suite of Microsoft apps would come pre-installed on the Android device—and Microsoft just announced on Monday that its apps will show up on more Samsung devices soon.
Samsung has been attempting to reduce its reliance on Google with its many Tizen smartwatches, its partnership with Oculus on the Gear VR (eschewing Google Cardboard), the creation of Samsung Wallet—the list goes on. A Microsoft-Cyanogen alliance could provide a roadmap to Samsung and others on how to ditch Android completely.
Taking On The Google Goliath
Still, if simply offering an alternative to Google were all it took to succeed, Windows Phone would have much more than the paltry 2.5 percent mobile market share it possesses right now.
A partnership with Cyanogen could give Microsoft a way to pipe users into its app ecosystem while still giving them the ability to take advantage of Android's huge selection of apps. Of course, Microsoft already had the ability to do just that with the Nokia X—a phone running a Windows-like version of Android released shortly before Microsoft finalized its acquisition of Nokia.
Microsoft killed the phone line in July 2014 after releasing just two devices.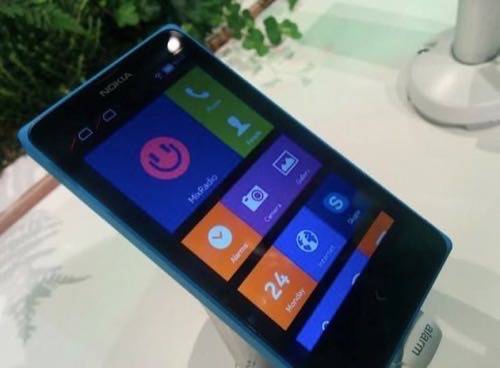 Meanwhile, the Forbes report that Cyanogen's deal with Micromax to become the exclusive Cyanogen handset maker in India has resulted in great device sales. That deal, apparently, managed to kill the earlier partnership between Cyanogen and China's OnePlus.
Prior to the split, OnePlus had sold a million phones running Cyanogen. And Cyanogen itself says that it has over 50 million users worldwide, presumably from users who have switched to Cyanogen from Android manually. With $80 million in funding from investors ranging from Twitter, Qualcomm, and even Rupert Murdoch, Cyanogen has some high profile allies.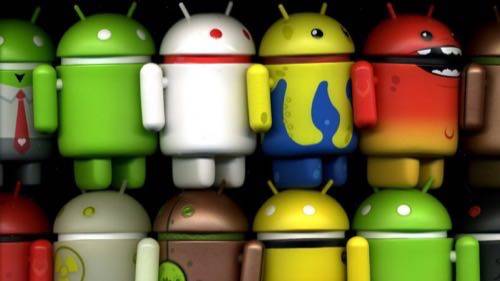 But it seems unlikely that all of that is enough to make a dent in Google's hold on Android. Strategy Analytics claimed in January that over a billion Android smartphones shipped around the globe in 2014. Cyanogen's possession of $80 million is nice, and so is boasting 50 million users—but that's only five percent of Android handsets shipped in one year.
Microsoft and Cyanogen will both certainly have more potential to damage Google by working together rather than separately. But instead of firing a bullet at Google's head, it seems more likely that they'll be slinging a rock at a giant—and a pretty small rock at that.
Update, 9:05pm PT: A Cyanogen spokesperson responded to my inquiry, saying, "We are not commenting at this time." A Microsoft spokesperson later added, "Apologies, but we don't have any comment on this one."
Lead image and Cyanogen image courtesy of Cyanogen; Nokia X image courtesy of Microsoft, Bugdroid photo by Matt Waddell