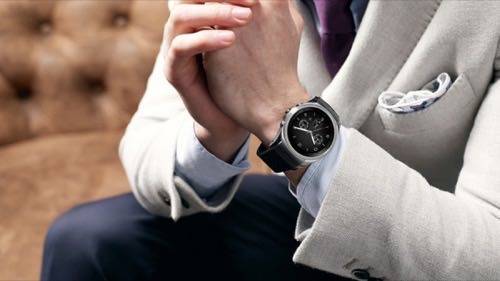 Just days after unveiling the stylish-looking Urbane smartwatch, LG has announced a second model. The Urbane LTE runs software based on WebOS, rather than Android Wear, and doesn't require a phone connection at all—it takes its own SIM and can make and receive calls.
We've seen smartwatches that can operate as standalone devices before—notably the Samsung Gear S—but this is the first to offer high-speed 4G LTE connectivity. In terms of physical looks, it's very similar to the Android Wear Urbane, which itself takes its cues from the LG G Watch R.
See also: Hey, Samsung, LG and HTC—Shunning Android Wear Is A Huge Mistake
LG's decision to release a smartwatch without Android Wear isn't a complete surprise, with various leaks to that effect over the last 12 months. At CES in January, an unnamed company executive told the Wall Street Journal that "we're going to slowly try to build an ecosystem around areas we can have more control over."
LG's "Wearable Platform"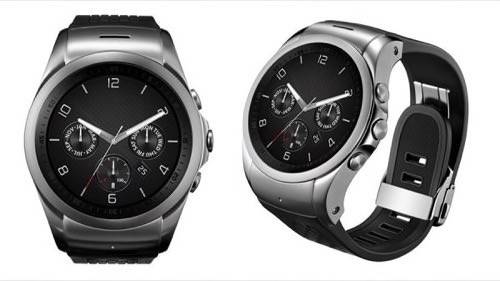 Whatever LG's intentions to wrestle control away from Google, it had little choice but to develop its own software for the Urbane LTE: Android Wear remains dependent on a connected smartphone. Samsung's Gear S, the most direct competitor to the LG Urbane LTE, runs on the South Korean company's own Tizen OS.
LG describes its new smartwatch software as the "LG Wearable Platform operating system, developed specifically for the company's proprietary wearable products." It doesn't mention WebOS by name—and LG has played down the WebOS angle to the Verge—but it would be a surprise if the firm was working on two completely separate OSes.
The Urbane LTE also features NFC, for mobile payments and identification services, and health-tracking sensors including a heart rate monitor. Both Urbane smartwatches are appearing at Mobile World Congress next week where we should learn more about the software on board.
Who Needs A Tether? You Might
It remains to be seen just how many users jump for a smartwatch that doesn't need a smartphone. While there are certain scenarios where it comes in useful—like a morning jog—only having a 1.3-inch screen would severely restrict productivity on the go.
Independent research organization The Smartwatch Group estimates that Samsung sold 1.56 million smartwatches in 2014, but didn't say how many Gear Ses are in that figure. Independent startups are trying the same trick too; the Neptune Duo (not yet released) will also be able to make and take calls from the wrist.
While it's feasible that smartwatches could become more dominant for phone calls and notifications on the go (particularly in combination with Bluetooth headphones), for almost anything else—browsing the Web, typing out emails, looking through photos—the small screen size is a crippling disadvantage.
Photos courtesy of LG