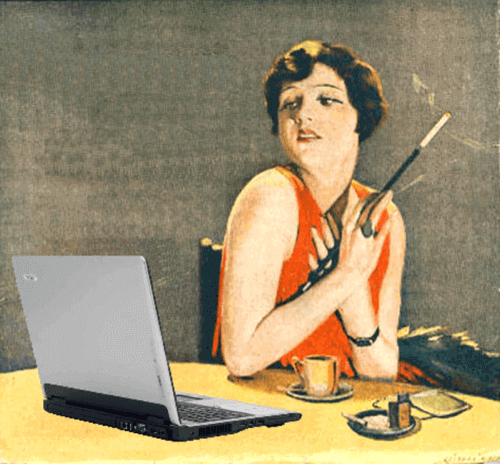 Tumblr may soon have the Internet porn-blogging contest all wrapped up, now that one of its main rivals is zipping its lip about the dirty bits.
Starting March 23, the Google-owned blog platform Blogger will bar users from "publicly" sharing images or videos that "are sexually explicit or show graphic nudity." That effectively clears the field for Tumblr, which still offers a smorgasbord of smut despite its acquisition by Yahoo two years ago.
Blogger isn't going to censor existing porn blogs. Instead, the service will make such sites "private" to their owners, admins and anyone with whom they've "shared" the site, but won't delete any material.
It's not clear exactly what "shared" means in this context. Since sharing a blog post is as simple as forwarding a link, it may only mean that such blogs will remain reachable via direct links, although they may not be searchable on Blogger and, perhaps, Google. I've reached out to Blogger for clarification.
[Update: A Google spokesperson clarified the matter slightly, saying that explicit blogs will only be viewable by authors, admins and others who have been "explicitly invited." This Blogger explainer page on private blogs suggests that the owner will have to individually invite others via their Google accounts; those users will have to be signed into Google to view the blog.]
Bloggers who want to keep up their porn sites have the option to remove any sexually explicit or graphic content altogether—effectively ending a porn blog's purpose—mark it as private or archive the blog.
Blogger sites such as "I Love Gay Videos" Porn Online have already vanished, while their Tumblr equivalents A Little Gay Porn Blog and Hipster Gay Pron are still alive and well and dick-slapping the Internet.
The other more obvious option is to take a porn blog over to Tumblr, which is well-known for its plethora of porn blogs, from fetish to redhead to twinks and twins. It's a culture of subcultures that has thrived despite Yahoo ownership.
Google made its last update to its Blogger adult-content policy in mid-2013; it prohibited users from running ads against adult material or otherwise making money from porn.
Lead image by Mike Licht