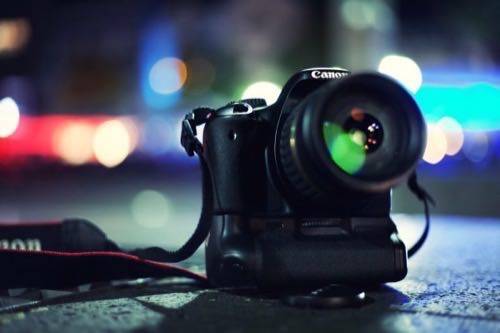 Flickr has released its findings of the past year's most widely used cameras (via email; no link). With over 10 billion photos being uploaded by over 100 million unique users, the photo-hosting site has a pretty hefty data set to tell us all about the devices that photographers love.
This year, Canon reclaims its 2013 title as the most owned camera brand on Flickr, at 13.4%. Following Canon in the list of popular cameras is Apple at 9.6%, Nikon at 9.3%, Samsung at 5.6%, and Sony at 4.2%.
Over the past year, Apple has jumped 2.1% from the third most widely used camera to the second, overtaking major camera maker Nikon.
Thus it comes at no surprise that the Apple iPhone has dominated 2014's top mobile cameras, with the iPhone 5 crushing the list at 10.6%.
The mobile list continues with the iPhone 4S, the iPhone 4, and the iPhone 5c coming in at 7.0%, 4.3%, and 2.0% consecutively. Finally, a Samsung device makes its way into the mix at entry number five and number six— the Samsung Galaxy S3 at 1.2%. and the Samsung Galaxy S5 at 1.1%.
Other mentions in the mobile list include the iPhone 6 at 1.0%, the iPad at 0.8%, HTC One at 0.7%, and the iPad Mini at 0.6%.
According to the company, "Flickr has gotten better at detecting the mobile device used in part because our database is more up-to-date. Independent of that is the camera brand, which we can detect reasonably reliably, so the comparison of mobile camera brands should be pretty solid."
You can find all of this information on Flickr itself, although it won't be updating the 2014 findings until Tuesday.
Photo by 55Laney69