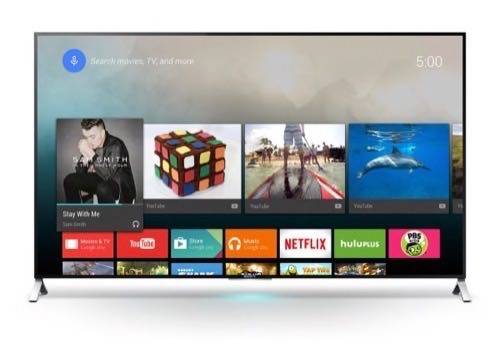 Sony, Sharp and Philips will start shipping televisions powered by Android TV this spring, Android's parent company, Google, announced Tuesday.
See also: Android TV: Google Wants To Own Your Living Room (Again)
With Android functionalities baked into these companies' latest TV models, consumers won't need additional peripherals to access Google Play and Android TV. The features include Voice Control so users can search for content audibly, and Google Cast which allows TV owners to stream content on their tablets and phones to the television screen.
Google said that every major television and TV device chip maker is participating in Android's effort to expand to TV in a big way: ARM, Broadcom, Imagination Technologies, Intel, Marvell, MediaTek, MStar, Nvidia, Qualcomm, and STMicroelectronics.
"When we launched Android with a single phone in 2008, we never imagined that we could connect over a billion people," a spokesperson said. "And now, we're working closely with an entire ecosystem of TV partners—hardware manufacturers, service providers, and chip makers—to reimagine the living room."
As Sony, Sharp, and Philips embrace Android TV, the odd one out is Samsung, which will use its own Tizen software in an attempt to differ from Google.
Photo courtesy of Google