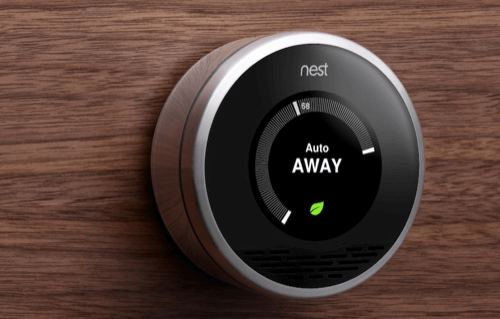 Nest, the Google-owned smart home device, is poised to show off its capabilities as more than just a thermostat at the Consumer Electronics Show this week.
See also: Nest Makes Its Move In The Smart Home
In June last year, Nest unveiled its public API that would allow independent programmers to create new applications for the company's devices. In the following six months, dozens of companies have taken Nest up on it. At CES, the company will show off collaborations between Nest and Whirlpool, Philips Hue, and other smart home contenders.
According to Nest's announcement, the exhibit will take up at over a dozen booths and display features from a phone service that automatically forwards your calls to a washing machine that runs on quiet mode when you're in the house.
Nest will be showcasing its collaborations with other smart home companies, but the beauty of the API is that anyone can use it. For example, you can now use Nest with IFTT to automate particular behaviors for the thermostat without any programming.
Photo via Nest