Television's latest upgrade, 4K Ultra High Definition, is both awesome and increasingly affordable. (See my earlier piece for details.) I just bought one on sale. Now I'm scrounging around to find something to watch.
See also: 4K Ultra HD TV: How It Works And What You'll Need To Watch It
I've learned one thing: If you have fast broadband speed (of 25 Mbps or faster) and a recent 4K or UHD television—particularly a Samsung model—then this has been a very good year for you.
Streaming services have started coming out of the woodwork with 4K support, while consumer devices increasingly support 4K video recording. That bodes extremely well for the state of 4K technology in 2015.
Here's a roundup of the 4K programming you can expect to find for now.
Netflix
Netflix now offers a UHD streaming subscription service for $12 per month. The catch: Not all 4K televisions can handle it. Netflix uses HEVC/H.265, the codec that allows televisions to decode and play streaming 4K videos. Older 4K TVs that don't support this codec cannot work with these streams, and even those that do must first pass the company's certification process.
For instance, Panasonic touts its TC-58AX800U as a 4K TV, but it doesn't support Netflix 4K streaming. You can find out if your television works with Netflix on this help page.
Existing subscribers can upgrade their Netflix plans here. Note that the offerings are still pretty slim right now. Currently, House of Cards and Breaking Bad are available via 4K streaming, The Blacklist, a few Hollywood movies, an eight-minute video about Mexico called El Fuente, and some nature videos (the sort that tends to have "flowers," "deserts" and "oceans" in the title). The company pledges to flesh out its 4K streaming library starting next year.
Amazon
Amazon announced its new UHD streaming service recently, to the delight of Amazon Prime members. If you have Prime, you can now get a 4K selection of shows and movies without paying extra. If you're not, you can still get those streams for a fee, but the offerings are more limited.
Earlier this month, Amazon updated the streaming TV app that resides in some 2014 TV models. Samsung, LG, Sony and Vizio have already announced that their televisions will support the update. But because Prime Instant Video uses the HEVC/H.265 codec the same as Netflix, most older 4K TV sets can't get in on this action.
If you have a 4K UHD TV with the Amazon app, give it a whirl. (If it doesn't work right away, try manually updating the app and the TV's software.) Then you can binge-watch the Amazon original Alpha House or the BBC's Orphan Black in ultra high definition.
YouTube
Google's streaming video service has been a source for online 4K video since 2010. Of course, few could really enjoy it at first. Now, YouTube has become a staple on most smart TVs and UHD flat panels.
That doesn't mean you can watch any video in 4K quality—just those that were shot in that resolution. If you find one online, select "original" in the dropdown list for resolution quality. For a taste of how stunning 4K via YouTube can look, hit up these playlists here, here and here.
Vimeo (Downloads, not streaming)
If you're a Vimeo member, you can watch 4K videos—but not online. This is a download-only situation. That's not necessarily a bad thing. Streaming huge 4K video files can be a frustrating experience if your broadband's not fast or stable enough. At least by downloading, you can play "Video Game High School" and "A Film About Coffee" glitch-free.
As for streaming, the company says it won't offer it until broadband providers can deliver the high, stable speeds required. (So, I guess we won't see it for a few more years, at least.)
Samsung's Big 4K Push
• M-Go on Samsung TVs: Online video rental service M-Go just started offering 4K titles last month through an exclusive deal with Samsung. Premiere inventory includes Sin City: A Dame to Kill For, The Giver and Power. The company promises as many as 100 more titles for Samsung UHD TV customers by the end of the year. Fees range from about $7 for rentals to $25 for purchases.
• Comcast on Samsung TVs: Like the M-Go deal, the new Xfinity in UHD app only works for customers of Samsung's 2014 UHD TVs. For now, the pickings are pretty lean, limited to full seasons from select NBC and USA network TV shows, like Chicago Fire and Covert Affairs. Parks and Recreation is scheduled to arrive in February. Comcast promises that more will come. By then, who knows? The service could even extend to other TV brands.
• DirecTV on Samsung TVs: Last month, DirecTV released 4K programming over satellite service. That's eye-catching, considering most 4K videos stream over sometimes shaky broadband or physical media, like discs or hard drives. The service requires a DirecTV Genie HD DVR system and a 2014 Samsung UHD TV.
DirecTV wants so badly to pursue 4K, that it also launched a new satellite into space, so it can add capacity for more programming. The DirecTV 14 spacecraft will be operational next spring.
Sony Video Unlimited Service
Sony was among the first to support 4K video, with a video-on-demand service that sells or rents shows and films for viewing on compatible Sony hardware products. Those include devices like the Sony FMP-X1 4K UHD media player and Sony 4K UHD TVs (from 2013 and newer).
Sony's Video Unlimited Service charges fees ranging from roughly $4 to $11 for an episode of TV show, while movies can go for $8 for a one-day rental to a $35 purchase.
Shoot And Watch Your Own 4K Videos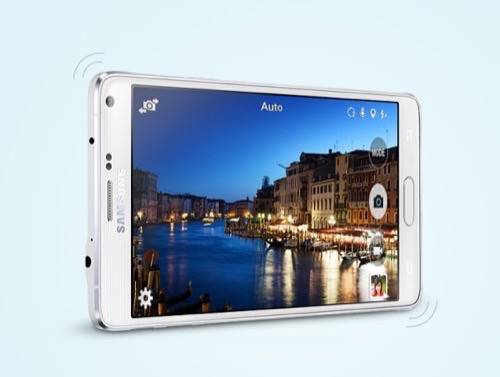 More devices can record in 4K resolution now, which means you can show off your own eye-popping videos.
Recent smartphones from Google, Samsung, Motorola, LG or Sony can capture all those pixels. Apparently, so can the pair of iPhone 6 devices. (Turns out, the latest Apple phones and the iPad Air 2 can also play 4K videos.)
Thanks to the recent Denim update for Windows Phone 8.1, Lumia devices can join in the fun. The Lumia 930, Lumia Icon and Lumia 1520 got the update, as did the Lumia 830, though the latter's hardware can't quite handle shooting in full 4K resolution.
Dedicated cameras, like the latest GoPro Hero 4 Black Edition action cam and Panasonic's mirrorless Lumix GH4, offer Ultra HD recording features too. Just bear in mind that you'll wind up with humongous video clips to edit. In other words, go for long, single-take shots as much as possible.
Then you'll have some options. If your Internet speed's up to snuff, you can spend the holidays viewing 4K movies and watching pets react to other animals on 4K TVs. If not, you can play baby's first steps in dazzling detail for a whole living room full of relatives. Either way, it's not a bad way to spend the holiday break.
Update: RW reader Billy notes that streaming service UltraFlix also offers 4K titles. Compatible televisions include UHD TVs from Samsung (of course), Vizio and Sony, and the NanoTech Nuvola NP-1 media player.
Photo by miheco; YouTube image screen captured from video by KinoCheck; all others courtesy of respective companies