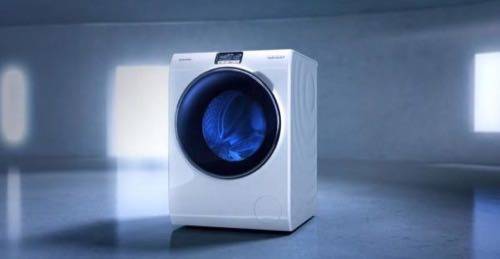 Who knew laundry machines could make for such dirty business?
A spat between Samsung and LG, two South Korean technology heavyweights with highly successful home appliance divisions, could keep LG executive Jo Seong-jin on the bench during CES.
See also: Samsung Reveals Its Master Plan To Connect Your Life
The reason: Samsung's suing LG, alleging Jo and other staffers abused Samsung washing machines in a Berlin electronics store during the city's IFA trade show in September. Now the lawsuit may prevent Jo from leaving the country as the consumer electronics show kicks off next month in Las Vegas.
According to Samsung's court filing, closed circuit TV cameras caught footage of Jo and his crew walking into a local electronics store and going bonkers all over Samsung Crystal Blue washing machines, kicking and beating the high-end appliances until the doors broke.
LG responded by using The Wall Street Journal to throw shade at its competitor: "Unlike washing machines from other companies, a certain company's washing-machine model was particularly weak on the hinges."
Apparently this wasn't the first time. Samsung has sued LG before for property damage over its machines and defamation. The latter countersued, essentially claiming it was framed.
Now it's up to the South Korean courts to decide whether Jo gets to come to Las Vegas. Word has it, he's been working hard to prep his division for the show. Hopefully that doesn't involve bringing bats to the Samsung appliance showcase.
Lead image courtesy of Samsung