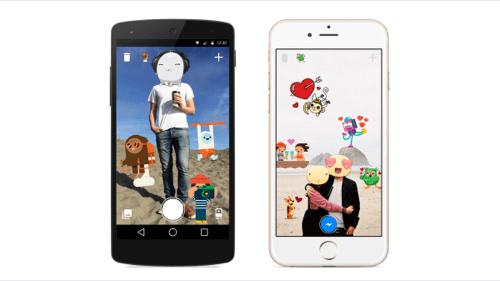 Now you can festoon the photos you share in Facebook Messenger with stickers, the company announced Friday.
See also: Facebook Makes Messenger Mandatory
Called Stickered For Messenger, the "lightweight" new feature will be available for Android beginning Friday and "soon" for iOS. Just in time for the holidays, it will include some festive sticker packs for Christmas and New Year's.
Stickered For Messenger links to your Facebook Messenger account so you can send decorated photos to your friends directly. The app doesn't support other messenger platforms, but since the photos then save to your camera roll, you can share them with other platforms indirectly through that route.
It's unclear if Facebook got its inspiration from the East, but there's no denying that the stickers-on-photos thing was mastered in Asia first and popularized by Asian messenger apps like LINE. A free chat app, LINE makes its revenue from selling sticker packs to users, a model that Facebook would be wise to emulate here.
Photo via Facebook