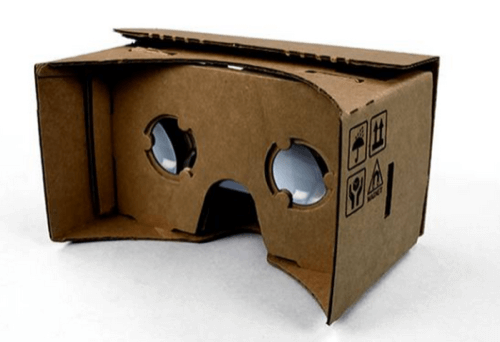 When Google Cardboard, the virtual reality viewer constructed of corrugated paper, came out this summer, people thought it was a joke. But the company was serious—and if there was any doubt about it, you can nix it now that Google just released a software development kit for it.
See also: Google Cardboard Offers Virtual Reality On The Cheap—Really Cheap
Having now shipped 500,000 units (according to Google), the box-cum-VR headset now has its own SDK, just like the Oculus Rift and its offshoot, the Samsung Gear VR. With this, developers for Android and Unity game developers can create apps for Cardboard that even support complex aspects of virtual reality, like head-tracking, lens distortion and side-by-side rendering.
With all those shipments of Cardboard, there's no shortage of end users to develop for either. That 500 million figure doesn't even cover the do-it-yourselfers who made their own. Google released instructions at launch, and it also just updated those blueprints.
The new specifications allow for a variety of cutting tools—from big implements that can slice through mounds of cardboard to a wee utility blade piercing a single piece. That should give everyone a chance to experience virtual reality without dropping a c-note or more on fancy hardware. In fact, even if you buy a kit, it will only run you about $22 to $25 from new retail partners DODOcase, I Am Cardboard, Knoxlabs, and Unofficial Cardboard.
If you haven't given it a go yet, you may be amazed at what has already come out to work with Cardboard—including a Volvo virtual test drive, a 3D performance by musician Jack White and an app that lets you virtually hang out onstage with Paul McCartney, as well as other 3D games and other apps.
That selection could balloon, now that there's a proper SDK available. The company also organized Cardboard apps for easy discovery in the primary Cardboard app in Google Play, so users can find and keep tabs on them.
Nothing invokes the spirit of play like cardboard boxes. But that's surely not the sum total of Google's VR ambitions. Think of Cardboard more like a fundamental building block in a much bigger plan, the vision for which hasn't fully come into focus yet.
Photos courtesy of Google