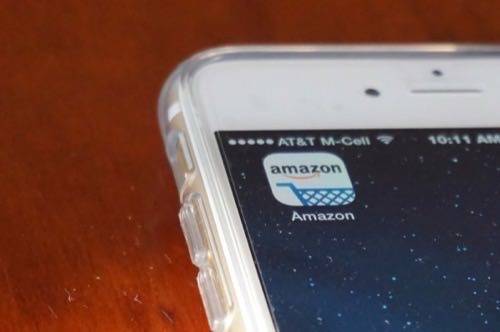 Amazon's already sooo over Black Friday. The online retail giant pushes forward with new offers starting Saturday, ahead of Cyber Monday, with new deals launching every 10 minutes. For the first time, it's also sending mobile-exclusive lightning deals through its app, so users can snag a sweet discount on the go.
Amazon says thousands of deals will be ready per day. Among the ranks, we spotted a few gadgets, appliances, media and other tech temptations getting ready for release across multiple categories.
See also: Amazon Slashes Fire Phone Price Again
Electronics:
Sony 40-inch 1080p LED TV, $298
LG 49-inch Smart 4K Ultra HD LED TV, $999 plus 15% back in rewards (no signup required)
Samsung 40-inch 1080p LED TV, $298
15% back in rewards on select LG Smart LED Premium TVs (no signup required)
Up to $50 Amazon.com credit with purchase of SONOS wireless speakers
$30 off select Bose headphones
Kids Cameras at unbelievable prices
Top-selling digital camera, $70 off
Acer Chromebook at $149
HP 110-430 Desktop + 2371d 23-inch Monitor Bundle— $299.99
25% off new iHome Bluetooth Executive Music Station
25% off new splash-proof Philips DOT Bluetooth speakers
Toys & Games:
50% off select LeapFrog toys
Books, Movies and Music
Up to 50% off popular books including Guinness World Records 2015, What I Know for Sure by Oprah Winfrey and The Cook's Illustrated Meat Book
Save up to 57% on over 12,000 movies & TV shows on DVD and Blu-ray including House of Cards: Season 2, Lone Survivor, and The Dark Knight Trilogy
Kitchen:
Tools and Home Improvement:
Home:
Automotive:
Industrial & Scientific:
Sports:
Save 25% off Withings O2 Pulse
Cyber Monday has become Amazon's biggest day for "m-commerce," or shopping from mobile devices. According to the company, smartphone and tablet users picked up more than five toys per second from the site during this same period last year. Clearly, it's doubling down on that business now, using its app to appeal to these consumers with mobile-only offers. If it succeeds, it might even help the shopping site dig its way out of the $170 million hole left by its gadget division.
So if you haven't quite seen the discount you've been looking for, take heart: Amazon may just shoot it to your phone before long.
Photos by Adriana Lee for ReadWrite