This year, wearable devices have branched out, extending all over our bodies. Tech companies have put "smarts" everywhere from our heads to our fingers, offering a slew of new uses that hardly seemed imaginable just a few years ago.
Tracking your steps or sleep, answering emails, making calls or immersing ourselves in a digital environment can be done (in most cases) without even reaching for your smartphone. That makes for an exciting holiday shopping season, as numerous gadgets enter the market to transform how we play, work or even work out.
See also:
Here's a cross-section of wearable gift ideas that appeal to a variety of people—from athlete to geek, whether stylish woman on the go or the spy fan who always dreamed of making calls from the wrist.
Fitness Tracking Wearable
Our pick: Runtastic Orbit, $120 ($99 on sale)
Our editor-in-chief, Owen Thomas, is a hard man to impress with wearables. He's worn loads of fitness trackers this year, and most just don't cut it. But when I asked him which one he'd recommend, he didn't hesitate to single out the Runtastic Orbit.
This device offers tight integration with Runtastic's popular mobile apps. With the app's heart-rate support and chest strap (sold separately), "[It's] good for jocks and walkers both" he told me. Plus, it offers a flexible form factor, allowing users to clip it on or set it in a wristband. The only downside: poor availability in stores. However, if you have the lead time, you can order it online or from Amazon, where it costs slightly less.
Runners-up:
Standalone Smartwatch For Dick Tracy Wannabes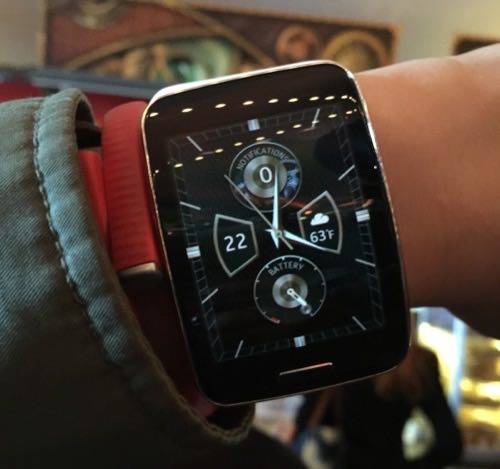 Our pick: Samsung Gear S, price varies (from $200 on contract, up to $400 off contract)
It's huge and curved. It makes calls. It tracks fitness and runs Samsung's Tizen software (though it works with some Android apps). And depending on whom you talk to, it's either a fat, ugly gizmo or a stunning cuff-like watch. In my experience, popular opinion skews to the latter. I've been wearing one for weeks now, and most people who have asked me about it—which is pretty much everyone—thinks it's gorgeous. Go figure.
The Gear S won't be up everyone's alley, but for a standalone smartwatch with its own cellular connection, it's one of the best. It offers better-than-average battery life of about 2 days, a dock that doubles as a spare battery, a generous Super AMOLED display, voice commands, touch gestures and a removable rubber wristband.
Just bear in mind that there aren't a lot of apps for it yet. It's also not completely independent. Gear S requires a Samsung Galaxy device to set it up and load apps. After that, it can work on its own or with the phone, so you only get one set of notifications.
Runners-up:
None. (Others exist, but none we'd recommend.)
Tethered Smartwatch
Our pick: Pebble, $99 to $199 (Pebble Steel) [update: On sale, for $79 to $149]
For smartwatches that pair to smartphones, there are two primary issues: limited app selection and lack of platform agnosticism, i.e. support for various mobile operating systems. Pebble doesn't have these problems. Thanks to $10 million worth of Kickstarting in 2012, the crowd-funded startup had the lead time to get its first batch of devices out (better late than never), create tools for developers and launch its own app store, with thousands of watch apps and watch faces.
Pebble is compatible with both Android devices and iPhones, and lasts 5 to 7 days on a single charge. But that e-paper display, which makes all that battery life possible, is black and white only. And the wearer has to get used to a lot of button mashing, since the Pebble doesn't have a touchscreen.
Still, the original plastic watch and the premium steel version got both a price cut and new fitness features recently, making Pebble one of the least expensive, but most robust, smartwatches on the market.
Runners-up:
Gadget Disguised As Jewelry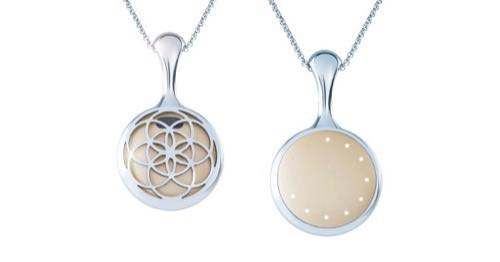 Our pick: Misfit Shine, $100
To be honest, I didn't think much about the Misfit Shine before I started wearing one. Now that I do, much to my surprise, I've grown really attached to it. It's no hardcore fitness tracker, and it's not intended to be. But for a woman interested in a general idea of her activity or sleep levels, it works pretty well and looks beautiful.
What distinguishes Shine are its aesthetics and flexibility: It can be set in a magnetic clip-on holder or rubber wristband (included), or attached to one of several add-on accessories, like a leather wristband or "bloom" pendant necklace. Misfit offers a new, less expensive plastic version called Flash, but it's hard to see how that can compare with the Shine's gorgeous aircraft-grade aluminum disk.
The lights that act as activity meter (and clock) don't flash like a geeky space-age gadget at all times. The wearer taps it, and the dots light up. Otherwise, it just masquerades as a pretty piece of jewelry. Shine works with Android gadgets and iPhones, runs on a coin battery and comes in a variety of colors.
Runners-up:
Futuristic Facegear
Our pick: Samsung Gear VR, $199 (available in early December)
Google Glass may be a tough sell these days, as much for its wallet-gouging $1,500 price as the privacy concerns it kicks up. But there are other ways to glimpse the future.
Samsung's Gear VR may be one of the most intriguing of the lot so far. The reason: The Oculus Rift-powered headset can create an immersive virtual reality using a Galaxy Note 4 seated inside. No cables necessary. Switch modes, and it offers augmented reality as well.
In essence, it uses the phone's camera to pipe a live feed to your eyes, while layering extra information or visuals on top, as though the Maserati you're window-shopping is really there in front of you. The graphics aren't photorealistic, more like 3D-illustrated or CAD-drawn, but it's a step in the right direction. Unfortunately it won't work with just any smartphone, or even any Samsung device. It specifically requires a Galaxy Note 4.
But if your gift recipient has an early adopter mindset and a Note 4, owning this could be an exciting ride, as development for Gear VR has been ramping up. Meanwhile, movie studios have started jumping on the virtual reality bandwagon. The implications for shopping, gaming and even just watching a streaming movie on the biggest virtual display you could imagine (or at least what looks to your eyes that way), could be huge. Even if the price isn't.
Runners-up:
Runtastic Orbit and Misfit Shine courtesy of respective companies; all other photos by Adriana Lee for ReadWrite