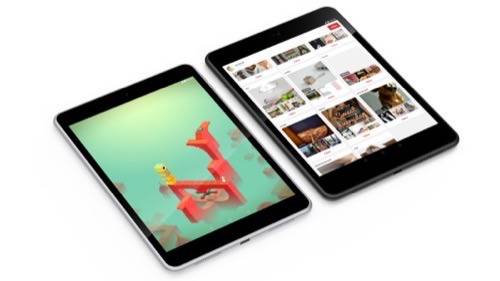 Nokia has just unveiled the N1, the first Nokia-branded Android tablet to hit the market, the company announced Tuesday.
The N1 is Nokia's first foray into the tablet game since it sold off its phone business to Microsoft. Now that Nokia phones are no more (well, mostly), the Finnish technology company has turned to Android tablets to differentiate itself from its one-time partner.
The tablet's 7.9″ laminated display fits in a case 6.9mm thick. That means a screen that's 0.1 inch larger that on the iPad Air 2, and a case that's just than and a case 0.8 mm thicker. It will cost about $250 and be on the market by February 19, 2015, just in time for Chinese New Year. The N1 will run Android 5.0 Lollipop, the latest version of Google's operating system.
Hardware wise, the N1 will be one of the first devices to include a USB Type-C socket, a reversible USB port that will allow people to insert a USB plug in it either way around. It has an 8 megapixel camera in back, a 5 megapixel camera in front, and 32GB of storage space for music, photos, and movies. A 2.4Ghz Intel© AtomTM quad-core processor is inside.
Microsoft's deal with Nokia allowed the Finnish company to retain the intellectual property rights over the Nokia name, with one exception: Microsoft would continue to use it for its lower level phones, like the Nokia 130. Apparently, neither company is concerned that branded Nokia tablets risk confusing consumers.
Photo courtesy of Nokia