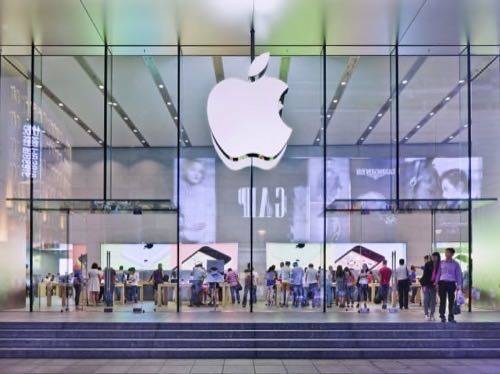 Getting texts sent to your phone is not a right, nor is it a given. And if you think it is, well, Apple says it can't be blamed for what you "subjectively believe," reports Reuters.
See also: Apple's Revenge: iMessage Might Eat Your Texts If You Switch To Android
A U.S. district judge in San Jose, Calif., ordered Apple to face a federal lawsuit over its faulty iMessage texting system Monday night. Only then did Reuters report on Apple's response to the suit, as laid out in earlier court papers:
Apple takes customer satisfaction extremely seriously, but the law does not provide a remedy when, as here, technology simply does not function as plaintiff subjectively believes it should.
The plaintiff, Adrienne Moore, filed the class-action suit last May after switching from an iPhone 4 to the Samsung Galaxy S5. Like many others, she discovered that text messages sent to her by iPhone users got stuck in Apple's iMessage system, never handing off to her wireless provider's network to reach its final destination on her Android phone.
See also: How To Fix The Apple Texting Bug By "De-Registering" Yourself From iMessage
The suit alleges Apple mishandled the situation, neglecting to inform users of the glitch, and Moore claimed that the iMessage failure interfered with her contract for Verizon Wireless service.
According to U.S. District Judge Lucy Koh, "Plaintiff does not have to allege an absolute right to receive every text message in order to allege that Apple's intentional acts have caused an actual breach or disruption of the contractual relationship."
Apple To Users: You're Texting It Wrong
Apple, of course, may still simply settle the suit. The cost would likely be a tiny fraction of the $118.9 billion in cash and marketable securities held by the world's most valuable tech company and consumer brand.
CEO Tim Cook has been known to get in front of problems and even apologize for his company's missteps—from the wonky Apple Maps a couple of years ago to the recent iOS 8 bugs that hobbled devices.
This time, neither Cook nor Apple have issued any official mea culpas about iMessage, even though the company has been working on fixing the issue. Its latest move, releasing an online tool to let users exit the system, just launched this week.
That may not make up for hurtling people's messages into a nethersphere of "textus interruptus" when they attempt to leave Apple's iOS platform, but it appears to be the closest thing we'll get to an actual apology. After all, it's our own fault for subjectively believing we should actually receive text messages on the phones we bought, over the wireless service we pay for.
How silly of us.
Lead photo by TonyV3112 for Shutterstock