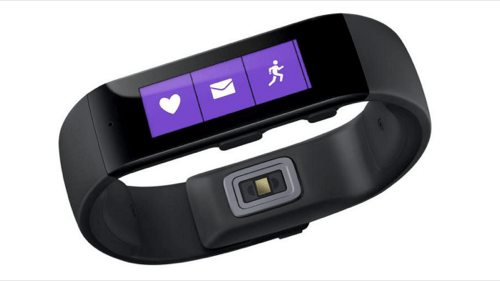 Apple's got HealthKit. Google's got Google Fit. Now Microsoft is is entering the fitness technology ring with the just announced Microsoft Health.
The company describes Microsoft Health as a platform consisting of "a cloud service for consumers and the industry to store and combine health and fitness data." Already, Microsoft Health is compatible with UP by Jawbone, MapMyFitness, MyFitnessPal and RunKeeper.
See also: Apple's Health App Is An Embarrassment
Perhaps the most interesting part of Microsoft's announcement is the unveiling of a new fitness wearable, the Microsoft Band, to compete with the likes of the Apple Watch. At $199, Microsoft Band went on sale Thursday at Microsoft's physical and online stores.
Microsoft Band has 10 different sensors to track a wearer's heart rate, calorie burn measurement, sleep tracking, and presumably seven other stats. On top of fitness, the wearable will also keep track of incoming calls, emails, and texts, plus offer access to Cortana, the Windows based virtual assistant.
See also: Microsoft HealthVault and Google Health – The 'Coke and Pepsi' of Online Health
This isn't Microsoft's first foray into the fitness sphere, notes Re/Code's Ina Fried. It launched HealthVault, a fitness data storage system, back in 2007 and the platform is still active today.
"Soon, Microsoft Health will also allow you, at your choosing, to connect your Microsoft Health data to HealthVault to share with your medical provider," the Thursday announcement said.
Photo via Microsoft.