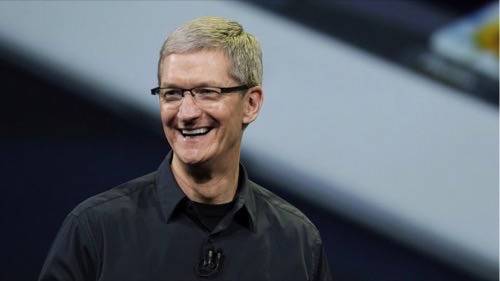 Tim Cook is gay and proud of it, the Apple CEO revealed in a personal essay published Thursday by Bloomberg Businessweek. While he'd been silent on the matter of his sexual orientation for years, the CEO said he'd waited so long because he wanted to keep the focus on Apple's products, not himself.
However, Cook said he decided to speak up in order to support other gays and lesbians with less visibility.
For years, I've been open with many people about my sexual orientation. Plenty of colleagues at Apple know I'm gay, and it doesn't seem to make a difference in the way they treat me. Of course, I've had the good fortune to work at a company that loves creativity and innovation and knows it can only flourish when you embrace people's differences. Not everyone is so lucky.
While I have never denied my sexuality, I haven't publicly acknowledged it either, until now. So let me be clear: I'm proud to be gay, and I consider being gay among the greatest gifts God has given me.
Cook also added, in a line showing his wit, that being gay had "given him the skin of a rhinoceros," which came in handy in his job as Apple's CEO.
Though the Apple CEO had not tweeted about the essay himself Thursday morning, "Tim Cook Speaks Up" quickly became the top trending topic on Twitter Thursday morning with many expressing support and gratitude.
Read Cook's full essay on BusinessWeek.
Photo of Tim Cook via Apple