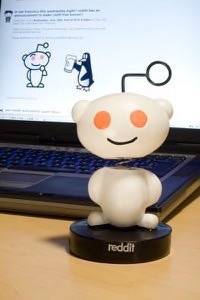 So far, Reddit's business model has been to provide the tools while users do the rest. This pattern continues with Redditmade, the company's first foray into crowdfunding.
"Redditmade gives you the flexibility to create almost anything you want, easily raise money, and support causes you care about," wrote Kaela Worthen Gardner, marketing manager at Reddit, in the Redditmade official introductory post. "It's also a great way for others to find awesome new products they'll love and support other redditors while knowing their information and money will always be secure."
Redditors already donate enormously to charity and buy and sell merchandise through community-driven efforts on subreddits—the sub-communities of the site. The difference with Redditmade is that users can protect their privacy in ways that third-party crowdfunding and charity sites don't always permit.
"We will never show your personal information to anyone. We take doxxing seriously! If you create a campaign, you will be asked to connect your Reddit account with your Redditmade account and your username is what will be displayed," Gardner wrote. "When you purchase a product, no one will ever see your personal information aside from payment/shipping providers in order to actually get you your product."
Currently active campaigns on Redditmade consist mainly of T-shirts with inside jokes that pertain to different subreddits. So far, the one closest to reaching its goal, the Reddit Secret Santa Sticker Pack, is at 5%. It's a charity project that will donate the entirety of its earnings to the winning Reddit charity, and since Redditmade has it listed as a "Featured Campaign," you can tell it's legit.
See also: Reddit Raises $50 Million, Says Community Will Get Some Shares
Reddit raised $50 million at a $500 million valuation last month and Redditmade comes as an effort to expand Reddit's oeuvre as it expands its value and influence. Even with five billion monthly page views, the "front page of the Internet" still isn't profitable. This could help.