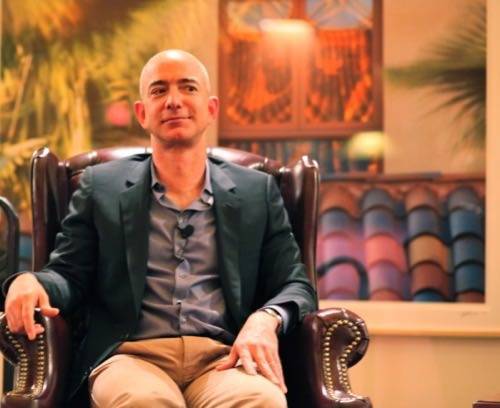 It's no secret that Amazon leads the public cloud computing race. The question is by how much.
A year ago Gartner analyst Lydia Leong pegged Amazon Web Services (AWS) at five times the utilized compute capacity of the next 14 largest cloud competitors combined. More recently Technology Business Research ran the numbers and figures AWS is 30 times larger than its next nearest competitor, Microsoft Azure, as measured by revenue.
See also: Amazon: Can It Remain King Of Cloud Computing Forever?
Either way, the disparity is enough to motivate an Occupy Amazon crowd. The problem for detractors and competitors, though, is that Amazon doesn't seem to be in the mood to misstep. The only thing that will cut into its lead is someone else catering to developers as well as AWS has, and that doesn't look likely.
Public Cloud: Big And Getting Bigger
It's becoming increasingly important to get out in front of AWS. The problem, as noted by Leong, is that the delta between AWS and everyone else is so huge, however you measure it:
@vgill @randybias @gigabarb AWS has such a massive market-share lead — i.e., scale — that competitors have a LONG way to go.

— Lydia Leong (@cloudpundit) October 27, 2014
Such "scale" advantage isn't really a matter of data center build-out, she goes on to note, but really is a matter of software. AWS has such an impressive array of developer-centric software infrastructure, which translates into developer services, that closing the gap will be brutally hard.
Even Leong's report that more workloads are moving to the cloud—to the point that enterprises have started to shift entire data centers over to the public cloud—doesn't seem likely to cheer up Amazon's rivals:
@gigabarb Migration of mainstream legacy workloads to cloud has started accumulating serious momentum.

— Lydia Leong (@cloudpundit) October 24, 2014
Why? Because AWS benefits disproportionately, as network effects drive vendors to focus their cloud attentions on AWS. If you're a vendor choosing where to host your new service, AWS will nearly always be the first choice. If you're a student, AWS will be the first cloud you learn, and possibly the only one. And so on.
Early on, while most cloud vendors were fixated on IT, Amazon devoted itself to developers, and has become the default for most developers.
Competing With The Amazon Beast
Competitors have taken notice, and are actively trying to market against perceived AWS weaknesses.
See also: Can We Please Stop Acting Like Public-Cloud Cost Comparisons Actually Matter?
From the private/hybrid cloud side, we have vendors trying to insinuate that it's expensive to stick with the public cloud. But such calculations completely miss the point, as they focus on cost when really the public cloud is driven by convenience.
And from public cloud peers, we get much the same, with Google and Microsoft lobbing price reductions at AWS. They haven't worked. Pulling up stakes on one platform to move to another is more than a matter of saving a few dollars. It's a hassle, one that can only be justified by making the alternative cloud more convenient.
GigaOm's Barb Darrow asked which one vendor had a shot at displacing AWS, with a broad array of responses. I can't help but think that most of them are wishful thinking.
Price isn't going to drive developers into the arms of another vendor. Convenience, however, just might. Of the different competitors to AWS, Microsoft may have the strongest "convenience" story, because it's able to marry Windows datacenter workloads with Azure cloud resources.
That's a strong story, and it seems to be resonating.
Microsoft actually can serve as a role model for would-be Amazon usurpers. When you strike at the Amazon king, you must kill him with developer convenience, not with price reductions or stories of better performance, security, etc. Convenience sells developers.
AWS took a dominant lead with a strong developer story, and Microsoft may well be closing that lead through a differentiated, developer-focused story of its own. Game on.
Lead photo of Amazon CEO Jeff Bezos by Steve Jurvetson