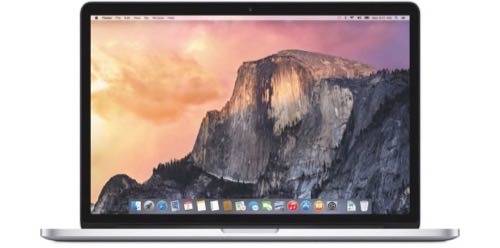 OS X Yosemite, the latest version of Apple's Mac software, will be available later today, the company announced Thursday at a product launch event on Apple's Cupertino campus.
Though the developer preview has been available since June, now OS X Yosemite is open to everyone as a free download. Over one million members of the Mac community signed up to be a part of the public beta, the company said on Thursday.
The follow up to OS X Mavericks, Yosemite is designed to streamline Apple's mobile and desktop operating systems. Now your desktop will more closely resemble its flatter mobile sibling.
Some of the most noticeable changes will come to Yosemite's Notification Center. This new feature offers a "today" view for real-time weather, calendar notifications, and a more modular system of click-and-drag widgets, mimicking its iOS counterpart. Spotlight, the Mac search tool, has Safari integration, and pops up in the middle of the screen to let users search local files, the Web, and iCloud data.
Airdrop between iOS and Macs will finally be available.
The new "continuity," feature on OS X Yosemite allows users to begin work on one device, then finish on another one. An email started on an iPhone can be finished on a Mac. Continuity also users to send and receives texts and phone calls between desktop and mobile. With OS X Yosemite, users can send and receive text messages and phone calls directly from their Macs.
Lead image courtesy of Apple