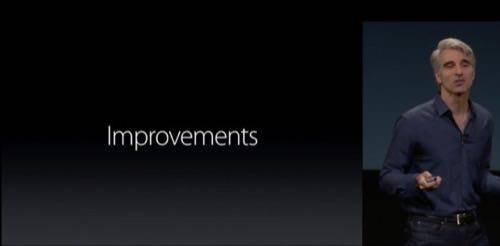 Apple executive Craig Federighi took the stage at the company's Infinite Loop headquarters to allay some fears: iOS 8.1 is coming on Monday, and it will bring … well, pretty much what we expected.
The company appears to be bowing to user feedback by bringing back its much-missed Camera Roll for photos. Speaking of photos, the update will also include a public beta for an iCloud photo library. Users will be able to store photos and videos, in original format and resolution, for a base price of nothing: The first 5GB costs nothing, and the rest will be very cheap.
How cheap? 20GB for a dollar per month and 200GB for $3.99 per month, plus more tiers available up to 1TB.
Also as expected, iOS 8.1 will enable Apple Pay and Apple's "Continuity" feature, which syncs up documents and active tasks between iDevices and Macs.
Images by Apple.