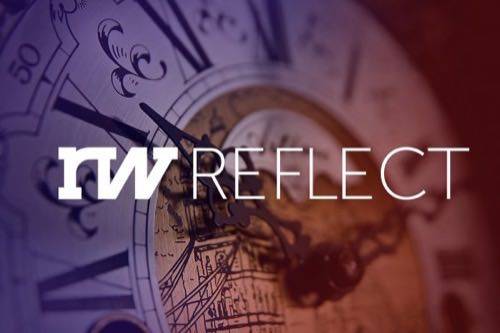 ReadWriteReflect offers a look back at major technology trends, products and companies of the past year.
Astronaut selfies, national tragedies, invasions of privacy and heartwarming events all made our list for the most notable social media moments this year.
Social media is more prevalent now than ever before. Pew Internet reports that 73 percent of all U.S. adult Internet users have at least one social media account and while Facebook still remains the ubiquitous platform, Twitter, Pinterest, LinkedIn and Instagram play a large part in launching viral content and communicating and documenting stories around world.
Vine And The Rise Of Short Video
In January, Twitter launched Vine, the six-second video application that became one of the most popular social apps of 2013. Vine was so successful, in fact, that Instagram followed suit—the video service on Instagram allows up to 15 seconds of footage.
Creative tweeters became enamored with the ability to have fun in six seconds and Vine became host to video selfies, comedy sketches and even a Presidential message.
The Boston Marathon Bombing
On April 15, Boston was wracked with tragedy. A bomb detonated at the Boston Marathon, killing four people and injuring over 260. On the day of the event, and those that followed, the terrorist attack was discussed on the Internet non-stop, as people tweeted, posted and talked about the events that occurred.
The crisis was an unfortunate lesson for both the media and citizen journalists. In the rush to release real-time updates, misinformation was abundant. At one point, alleged suspects identified by Reddit and Twitter users were broadcast on multiple media outlets, but had absolutely nothing to do with the bombing. Our own mobile editor Dan Rowinski lives in the Boston area a couple blocks from the alleged bomber's house in Cambridge. During the Friday manhunt he used Twitter and Google+ to share his observations on the ground.
Astronauts Tweet Home
This year our timelines were filled with pictures and video from outer space. Chris Hadfield, a multi-talented Canadian astronaut, became a popular Twitter celebrity for tweeting and blogging about his experiences aboard the International Space Station. Perhaps his most well-known feat was his rendition of David Bowie's "Space Oddity". He sang the 1970s rock ballad accompanied by his acoustic guitar.
The Mars Curiosity Rover continued its Twitter legacy by posting pictures from Mars, and NASA photos became an Instagram phenomenon when it began posting insta-space photos this year. Because of social media, science and technology organizations are often trending on Twitter and Facebook, and thanks to the power of the Internet, space has gone viral.
And let's not forget the most epic selfie of 2013—taken from space.
Government Data Requests
This year, secrets spilled. Between PRISM and numerous NSA privacy scandals, the U.S. government came under fire, not just from the public at large, but tech companies, too.
To help push for transparency, multiple technology companies including Facebook and Google published global government data request information for the first six months of 2013, detailing the number and type of government requests the companies have fielded. Unsurprisingly, the U.S. government led the way, dwarfing the number of requests from other countries.
In an effort to quell surveillance initiatives, a group of high-profile tech companies issued a joint letter to the President and U.S. government last month asking for greater transparency and surveillance reform.
Twitter Goes Public
The company announced its IPO filing with a tweet.
The social media platform built on 140 characters or less went public in November. The company priced its initial stock at $26 a share, but Twitter erupted on the market, fetching as much as $74 a share.
In the year leading up to its public entrance, Twitter supercharged its efforts to make money. From overhauling its messaging platform to putting images front and center, Twitter started to copy features from Facebook and Pinterest in an attempt to become more mainstream.
Typhoon Haiyan Hits The Philippines
People suffering as a result of the massive natural disaster that ravaged the Philippines in November drew support from millions of Facebook and Twitter users. More than 6,000 people died as a result of Tyhpoon Haiyan, and some survivors turned to social media for help.
Survivors told their story through multimedia posted online, and as a result, the Internet stepped up to help. Celebrities implored followers to donate to the Red Cross, and Google's Crisis Map listed evacuation centers, crisis areas, and relief drop zone areas to detail relief efforts.
#BatKid Takes Over San Francisco—And Twitter
You probably saw the small but mighty caped crusader save the streets of San Francisco. But you probably saw it on Facebook or Twitter. (Even the ReadWrite staff couldn't get a first-hand look at BatKid, the streets were flooded with his supporters.)
In November, the Make-A-Wish Foundation granted five-year-old Miles his greatest wish: becoming a superhero. A boy's wish turned out to become a national phenomenon; the small boy who had been battling Leukemia since he was a toddler became a hero to us all. Over 11,000 Bay Area volunteers turned up to help make his dream come true, and millions of supporters around the world voiced their support on social media.
Selfie Became The Word Of The Year
Thanks to front-facing cameras and the rise of Instagram, the word "selfie", describing the headshot one takes of herself, was added to the Oxford English Dictionary and named the Word of the Year. In 2013, the frequency of the word "selfie" increased 17,000% since last year, an Oxford Dictionary report noted.
While some of this year's selfies were cringeworthy—like President Obama's ill-fated selfie at Nelson Mandela's memorial service—others inspired, showed character, or just made us happy.
Even Pope Francis got in on the action.
Beyoncé's Visual Album Launched Exclusively On iTunes
The pop megastar released her album on the evening of December 13, surprising fans everywhere. What's more—she released the visual album exclusively on iTunes for $15.99 without the option to download individual songs.
With music streaming services killing the need to purchase albums at record stores or through digital downloads, it can be tough for artists to release music and get fans to pay for it. Beyoncé bucked this trend, and provided all her songs and music videos complete with one download, for one price.
She announced the new record on Instagram, accompanied by a short video with snippets of different music videos. Social media promptly freaked out as fans everywhere purchased the album, and the singer sold over 80,000 copies in just three hours.
Doge. Such Impress.
The Shiba-Inu meme, whose popularity can be attributed to Reddit, spurred Comic Sans font and dog commentary across the Internet. This year Doge found favor with meme-creators, and the online community spawned a virtual currency in homage to the majestic creature.
Unfortunately, Doge became so famous that even politicians began creating their own Doge memes, effectively killing the cool-factor of the Shiba pup. Of course, just because Doge went mainstream doesn't mean he still can't provide insightful commentary in the form of images and GIFs.
Did we miss your favorite social media moment of the year? Let us know in the comments!
Lead image via DVIDSHUB on Flickr.