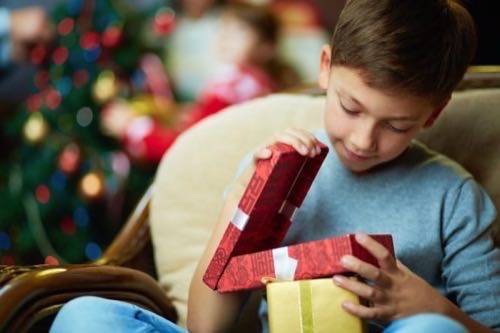 A new tradition has begun. December 25 is App Developers Day.
Christmas Day is the busiest day for app publishers on the calendar. Think about it: people just unwrapped a brand new smartphone or tablet. They are with their family. After the morning festival of gifts and cinnamon buns, the rest of Christmas Day is kind of boring. You might watch Elf or A Christmas Story for the millionth time. In reality, you are going to try and kill some time with that new gadget you just got.
App publishers spend all year attempting to attract the attention of users. They give coupons and discounts, spend money on advertising, make their games freemium or straight give them away. It's a constant struggle to acquire users then keep their attention once they are hooked in. Maybe it's all just about timing.
Last year, apps were downloaded nearly 328 million times on Chrsistmas Day, according to analytics firm Flurry. That was a 36% increase from 2011. This year, that total will be even higher. If we factor in the same growth rate from last year (a reasonable guess), app downloads this year may approach 450 million on Christmas Day alone.
Developers and app publishers are well aware of this trend. When building a development calendar for the year, many shops will start building new apps, upgrades, freemium products and bonus material around September. Bug and beta testing will happen in November and rollouts to the app stores will be made in the two weeks ahead of Christmas.
These Elves Plan Ahead
Developers have to get started early. Apple shuts down iTunes Connect for the week of Christmas (this year, December 21-27), so any new updates or scheduled price changes that developers want to change during the week are delayed until Apple opens up for business again.
The most popular apps during the holidays tend to be games and media, according to Flurry data from this past Thanksgiving holiday in the United States. Games are a no-brainer for anyone looking to kill some time on the couch with their new device on Christmas afternoon. Photo and video apps are also popular—by Flurry's categorization, at least—because families love to take pictures of themselves during holiday gatherings. So naturally one of the first apps they download will be ones that help them capture and share the moment.
According to a study commissioned by app testing platform SOASTA and performed by the Harris Interactive group, 30% of Americans that own a smartphone or a tablet plan on downloading an app on Christmas Day. Of those, 49% said they would download a game while 43% would download a music app. About 27% of users said they would download a weather app, with shopping (25%), social media (24%), news (21%), photography (19%), video (18%), banking (15%) and transportation (12%) rounding out the list.
What are you planning on downloading this Christmas? Let us know your favorites in the comments.
Top image courtesy of Shutterstock