Editor's note: This post was originally published by our partners at PopSugar Tech.
Pinterest, the web's fastest growing content-sharing platform, is home to some of the Internet's most stunning images and most clever hacks. The It Girl of social networking isn't just full of mason jars and wedding dresses—as the most repinned material from 2013 shows, Pinterest is a place to plan travel, learn about tech, find workout inspiration, and bookmark the cars of your dreams, too.
This year, Pinterest was also a place where users lent each other helping hands. Pinners offered their expertise on how to pack light and tie a tie, then a massive number of fellow pinfolk liked, commented, and saved those tutorials for themselves. Read on to discover what trends tickled Pinterest users' fancies in travel, decor, tech, and more, then let us know which pins were your year-end favorites.
Top Places And Travel Pins
Quiet, serene locales dominated Pinterest's most viral travel and places pins. Escapist vacations are what pinners seem to be lusting after.
Top Tech Pins
Pinterest users may be the most connected people on the planet. From accessories that accommodate their many mobile devices to household items with a tech twist, pinners coveted stuff that'll keep them connected 24/7.
Top Fitness Pins
Video tutorials, workout plans, and de-stressing yoga sequences were how pinners planned to get healthy and fit in 2013.
Top Decor Pins
Unique, beautiful storage solutions caught the attention of this year's pinners. From bookshelves to kitchen organization, Pinterest's home owners elevated their cluttered spaces to a whole new level of design.
Top Women's Fashion Pins
Pinners are enamored with the modern-day, princessy vibe of tulle and elegant, flowing gowns. Tips on traveling attire and street style of casual weekend wear were also among the top fashion trends on Pinterest.
Top Food Pins
Reinventing sides and entrées as bite-size apps in cupcake tins ruled Pinterest this year. Baked chicken casserole dishes and, obviously, bacon, were also big hits.
Top Men's Fashion Pins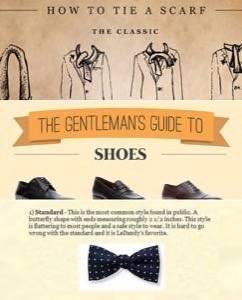 Men (and the female pinners who dress them) favor formal workwear on Pinterest — and are especially interested in tutorials on how exactly that look is achieved.
Top Auto Pins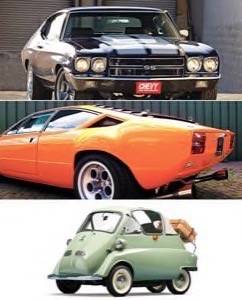 Sporty vintage machines ruled the Pinterest roads in 2013. Refurbished roadsters were among this year's top automotive pins.
More stories from PopSugar Tech:
10 Really, Really Last-Minute Digital Gifts
Best of 2013: Apple Picks the Top Apps For iPhone and iPad
Moon Shoes On! China Successfully Lands a Lunar Rover
Winter-Proof Your Gadgets: 6 Tips You Need to Know
Let Lil Bub and Digital Yule Logs Warm the Hearth