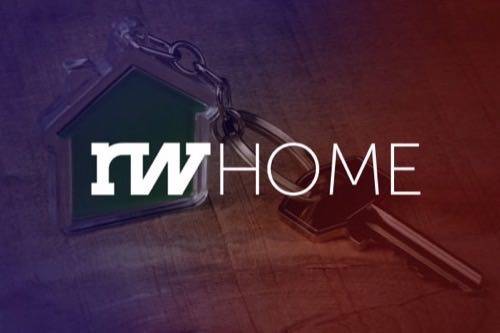 ReadWriteHome explores the implications of living in connected homes.
If Google Glass blossoms into the everyday wearable of Google's wildest dreams, we'll have every incentive to keep the smart visor glued to our faces all the live long day. Glass is handy for travel, commuting and generally being out and about, and it could also mean big things for that nebulous future we've collectively dubbed "the connected home."
This realm roughly extends from just beyond the threshold of our smart-locked front doors through our automated thermostat-rigged walls on into the kitchen—a potential smart gizmo playground—to that epicenter of home life turned tech marketing cliche, the living room.
Few would argue that such smart homes aren't one of the next big things. Homes in the U.S. already boast over half a billion internet-connected devices. Many of these are designed to work with smartphones and tablets, which may be approaching a saturation point, but a whole new class of gadget is about to barge in the front door.
And Glass? Well, Glass is with us all of the time, in this hypothetical future scenario at least. So let's play along.
Glass As A Command Center
We don't surrender our smartphones as we cross into our homes—in fact, home smartphone usage shows quite the opposite behavior. For the connected-home relevance of Google Glass, that's a good thing. Glass is the perfect smartphone proxy. In fact, one of my favorite places to wear Glass is in my home office. It keeps me focused on the task at hand by freeing my mind from the digital itch to check email and have my attention whisked off by the ever-spinning social carousel.
Smart home automation company Revolv clearly saw the potential for Glass at home too, releasing an early walkthrough of its Google Glass app, which replicates the features in its Revolv for smartphones.
Other home-tech innovators should take note, particularly as Glass picks up steam with a wide consumer release and future hardware updates. Revolv has the right idea, tying an array of smart home devices into a single cloud controller (for $299, it's worth mentioning).
Sensors: What Can Glass Talk To
Glass may not have built-in LTE, but it has enough sensors to make it plenty chatty with a potential suite of smart home devices.
See also: Bluetooth 4.1: What It Means For Developers And Consumers
The device talks to individual devices over Bluetooth, and can also hop on a home Wi-Fi network. Bluetooth is the ticket for more intimate, even monogamous exchanges of mobile data, but we still labor over the hassle of "pairing" things together. However, Glass' ability to seamlessly connect to home Wi-Fi—the obvious standard of the connected home—could plunk it right into the flow of the conversation.
Additionally Glass can listen to voice commands with a built-in mic, and offers an accelerometer, gyroscope and compass. It even has an ambient light sensor and a proximity sensor that knows when Glass is being worn. So even though few apps have poised Glass for in-home utility yet, with its software smarts, array of sensors and hands-free input, there's little to stand in its way.
In other words, anything we might do at home with a smartphone, Glass could do better.
The Contextual Home
With its heavily modified Android guts, Glass is essentially a vessel for Google Now, Google's eerily accurate software effort to serve up the information we need before we even know we need it. Triggered by cues like time and location, Glass knows when we're at work—it happily lets us know how long it'll take to get there in traffic—and it knows when we're back home too.
It's not hard to imagine the possibilities with all that sensor data and the geofences that Google Now (or Apple's Reminders) use as cues. Wearing Glass, you walk into the kitchen and are met with the relevant apps—Allthecooks' recipe list, for instance. Settle down on the sofa, and Glass conjures up a directory of the night's best TV listings.
Or say those listings were culled from a not-yet-hatched bit of Glassware, such as Netflix, Xbox or even a proprietary smart TV app for Glass. You could discover and navigate shows and movies just by swiping and tapping Glass, all via your home Wi-Fi—similar to how mobiles already work with Chromecast.
See also: Stream Engines: How To Choose Between The Apple TV, Roku 2 And Chromecast
Glass could be the ultimate controller. In our wearable tech age, the fact that a remote control, a separate device entirely dedicated to turning on and controlling TV, remains afloat among our couch cushions is downright Jurassic. And the same goes for controlling music. For the smartphone, Sonos and Rdio get this exactly right, and they'd be right at home on Glass too.
What's Available Now
Right now, would-be Iron Chefs can put its pair of recipe apps, Allthecooks and Kitchme, to good use at home with Glass. Evernote is a pretty universal utility, and a good way to snap quick reference images for at-home projects or shopping list reminders, though Glass To Do is simpler for the latter.
For the more advanced smart home believer—the one with other connected home gear, that is—there are a few more options. Nest offers a Glass app that lets you control and monitor your installed smart thermostat. And if you happen to own a Tesla, you're in luck too. Tesla for Glass lets you keep an eye on your luxury ride's charge, temperature and whereabouts. Plus, you can check to see if the doors are locked, if you don't feel like venturing into the garage.
Glass would be an excellent companion for every bit of clever home hardware we can think up. Both Nest and Tesla are perfect examples of the cool connected home tricks Glass is capable of. In home health, there's the Withings scale and any number of overpriced LED-equipped fridges. In security, smart locks from Lockitron and Goji show promise. But for now, smart home devices as elegantly executed as these are few and far between.And if Glass is going to pull its weight around the house, it needs more Nest-like gizmos to chat up.
In a home steadily abuzz with the background chatter of smart gizmos, Google's wearable computer would prove the ultimate command station. (Heck, it's a HUD! It's cut out for this.) But only if Glass gets more digital homebodies to chat up.