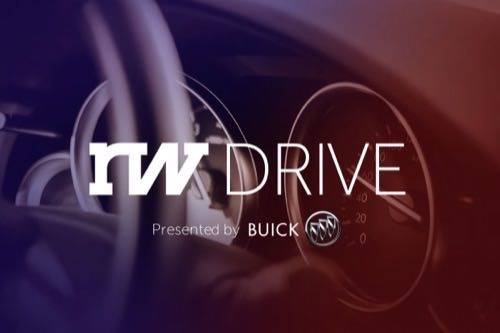 ReadWriteDrive is an ongoing series covering the future of transportation. In December, this series is presented by Buick Regal.
Watching a car drive or park itself is a dramatic sight. It conjures images of a Jetsonian future, in which mobility robots whisk us to desired locations with a voice command.
But for the people who actually make and sell cars—automakers and their friendly neighborhood dealerships—the advent of driver-assist functions have a more practical purpose. "They want to sell more cars because cars are safer," John Gartner, the leader for smart transportation research at Navigant Research, told me.
See also: The Internet Of Cars Draws Nigh
Gartner, and most industry analysts, see the rollout of autonomous driving not as a revolutionary shift, but as a gradual introduction of one safety-enhancing feature after the next over many years.

According to a recent study by Navigant Research, global penetration of autonomous vehicle features will reach 75 percent of vehicle sold by 2035. That's a two-decade transition for automakers to slowly and steadily introduce features that will eliminate crashes from human error.
Safety First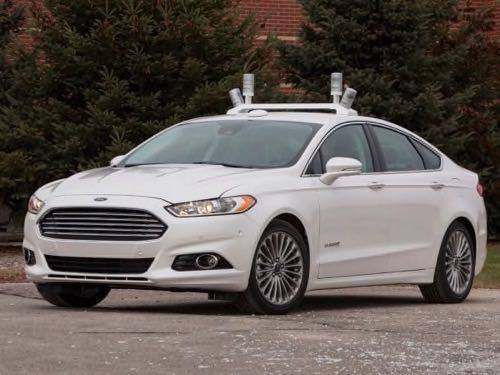 "Automakers don't want to be too far ahead of the comfort level of their customers," said Gartner. He contrasted that concern with announcement from the company most commonly associated with self-driving cars. "Google is not in the game as an automaker, so it can be way out there in making claims, because they don't have an audience of drivers who might look on with suspicion." Carmakers also can't get too far ahead of regulators, who set appropriate limits and establish rules about liability when accidents occur.

So when the buzz subsides, who should we expect to supply the vehicles that will drive for us, to the degree that everyday drivers feel comfortable letting their cars do that? The same companies that have been leaders in safety in the past, and want to stay ahead of the curve. Put Volvo on that list. Earlier this month, the company announced that in 2014 it will deploy 100 self-driving cars on public roads in the Swedish city of Gothenburg.

Here's a rundown of the car companies that have not only talked about autonomous vehicles, but have demonstrated the technology.
Audi
Audi—with Volkswagen, its parent company—demonstrated its self-parking system at Consumer Electronics Show (CES) in 2013. The previous year, it used the same venue to demonstrate "Traffic Jam Assistant." The company was the first to be granted a license in Nevada to test its autonomous vehicles on public roads. It aims to offer what it calls "piloted" driving features before 2020.
BMW
BMW's camera-based driver assistance systems are currently available on many of its vehicles. Its main function is front-end collision warning, with autonomous braking. Working with Continental, a major automotive supplier, BMW has said it expects "highly" autonomous systems around 2020, and full autonomy in product cars around 2025. "A clear vision has now emerged for road safety," states a BMW press release.
Daimler
Daimler, the maker of Mercedes and Smart vehicles, uses a bevy of driver assistance technologies in its flagship 2014 Mercedes S-Class sedan. Those features include traffic-jam autonomous driving, pedestrian warning, rear-facing radar collision warning, and radar, ultrasonic and camera systems to monitor road conditions and assist with parking. Dieter Zetsche, chief executive, said, "For us, autonomous vehicles are an important step on the way to accident-free driving."
Ford
The 2013 Ford Fusion offers a portfolio of assistive functions, including adaptive cruise control, collision warning with brake support, lane keeping, blind spot alerts, active park assist, rear view cameras, and curve control. Last week, Ford unveiled a fully automated, LIDAR-equipped Ford Fusion Hybrid test vehicle, developed in collaboration with the University of Michigan and State Farm insurance. Executive chairman Bill Ford frequently lectures about future mobility webs, using vehicle-to-vehicle systems to improve automotive safety and reduce emissions.
Nissan
Nissan's luxury brand, Infiniti, offer robust driver assist functions in its current lineup. In August 2013, Nissan announced that it will offer fully autonomous driving on the commercial market by 2020, and make it available across its entire vehicle portfolio soon after.
See also: Now Nissan Will Roll Out Self-Driving Cars: Fricking Lasers
At the time, the Japanese automaker demonstrated its self-driving Nissan Leaf, capable of autonomous driving on highways and driverless self-parking. Andy Palmer, Nissan executive vice president, said, "Autonomous driving is about the goal of zero fatalities."
Volvo
As you'd expect, Volvo has been pretty active in this field. Its traffic accident research team was established in 1970. It was the first automaker to introduce three-point seatbelts and side curtain airbags. The company launched blind spot warnings in 2004, and said it will offer a traffic jam assistance option in all its vehicles by 2014. It conducts extensive research into vehicle-to-vehicle strategies such as platooning—i.e., intelligent ways of synchronizing vehicle behavior on roads.
Next year, Volvo will deploy 100 self-driving cars using approximately 50 kilometers of public roads in and around Gothenburg. "Autonomous vehicles are an integrated part of Volvo Cars' as well as the Swedish government's vision of zero traffic fatalities," said Håkan Samuelsson, chief executive of Volvo Car Group.
Images courtesy of Ford