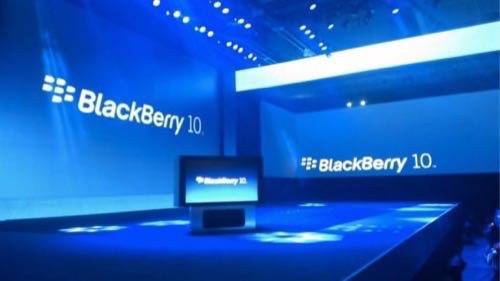 BlackBerry insists it is not yet ready to shuffle off this mortal coil. That does not mean that the news coming out of Waterloo is not dire.
BlackBerry just posted a gargantuan $4.4 billion quarterly loss for its third fiscal quarter of 2014. Revenue was down to $1.2 billion, down from $1.6 billion in the previous quarter. The company received $991 million in financing activities. BlackBerry said it sold nearly 1.9 million smartphones, nearly two million less than the 3.7 million it sold in previous quarter.
Through some accounting magic and an influx of cash from the hedge fund that now owns BlackBerry, the company was actually able to increase its cash and cash equivalents balance to $3.2 billion from $2.6 billion. The $4.4 billion quarterly loss comes mainly from having pre-tax write downs of about $1.6 billion in excess device inventory and $2.7 billion in long-lived assets. BlackBerry lost another $266 million to trim its staff as part of cost reduction campaign instituted earlier this year. BlackBerry lost about $965 million in continuing operations.
BlackBerry also announced a five-year strategic deal with Chinese device manufacturer Foxconn to produce lower cost smartphones for emerging markets, starting with Indonesia. Foxconn will manage the production and inventory supply of BlackBerry's new smartphones.
"We have accomplished a lot in the past 45 days, but still have significant work ahead of us as we target improved financial performance next year," said CEO John S. Chen, who took over for former CEO Thorsten Heins in October. "However, the Company is financially strong, has a broad and trusted product portfolio to work with, a talented employee base and a new leadership team dedicated to implementing our new roadmap."
BlackBerry is going through a tough transition, no doubt about it. It is morphing itself from a once-proud manufacturer and innovator into a much smaller and scrappier company. The deal with Foxconn and the focus on emerging markets will be just the start of its rebuilding process, take calculated strategic steps. From a smartphone perspective, BlackBerry will likely keep its focus overseas for the near-term future while trying to drive revenue in North America through its enterprise software business and BlackBerry Messenger.
BlackBerry still has one interesting asset with potential in its QNX embedded device operating system. QNX did not really work that well as the base for the BlackBerry 10 operating system but its origins as a operating system to run computers in cars, planes and other equipment gives it potential to spread into a variety of gadgets. BlackBerry will be announcing its plans for the QNX embedded system at the Consumer Electronics Show in Las Vegas in early January.