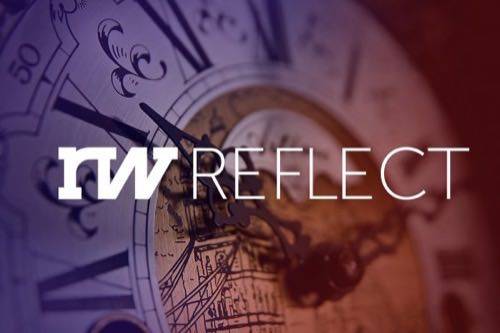 ReadWriteReflect offers a look back at major technology trends, products and companies of the past year.
Last January marked the launch of Code.org, a nonprofit that promotes computer-science education. Code.org launched Hour Of Code, a nationwide campaign that urged Americans to learn how to program. President Obama even recorded a video in support of the campaign. Nearly 15 million people responded to the call.
And that experience encapsulates what a whirlwind year it's been for the "learn to code" movement. In 2012, about 170,000 people—including New York City mayor Michael Bloomberg—resolved to learn to code in that year's Codecademy campaign. In 2013, 88 times that number actually did learn to code—and that's just in Code.org's campaign, which was one of many.
Demand for developers continues to rise, so this trend isn't showing signs of peaking yet. Here's why it took off in 2013.
High Demand
It's no wonder so many people are buying into learn-to-code campaigns. The technology industry is where the jobs are.
See also: Why Citizen Developers Are The Future Of Programming
In 2010, there were 913,000 U.S. jobs for software developers, a number expected to grow by 30% from 2012 to 2020, according to the U.S. Bureau of Labor Statistics. By comparison, the BLS forecasts growth in all U.S. jobs of just 14%.
As technology becomes an increasingly large part of our lives, companies' demand for developers is steadily increasing. The average developer gets four to five job offers in her career, and these bids frequently lead to high salaries.
Case in point: Code Fellows, a digital trade school in Seattle, offers students a money-back guarantee that they'll receive a $60,000 salary offer on graduation. Starting in December 2013, the school upped that guarantee to a $100,000 salary or higher for experienced "top applicants."
Do It Yourself
This year also saw the rise of the citizen developer. A phrase coined by technology research firm Gartner, the citizen developer is a self-taught programmer who uses the same skills as the pros.
Back in 2011, Gartner predicted that citizen developers would be responsible for creating 25 percent of business applications by the year 2014. But long before that, we've already begun to associate tech-world success with self-taught college dropouts like Mark Zuckerberg, GitHub's Tom Preston-Werner, and Tumblr's David Karp.
"A computer science degree is a rip off," said Treehouse CEO Ryan Carson. "I know because I have one."
Learn-to-code education sites like Treehouse are the reason that this year, it's been easier to learn computer languages on your own time than ever before. Sites like Treehouse, Lynda, and CodeSchool charge members about $30 a month to access tutorials on languages from Python to PHP. Still others, like Codecademy and Code.org, are free to all.
Just as students are signing up to learn lucrative skills, learn-to-code startups have found that there's a lot of money in teaching people how to program. Even 2013 launches like Tynker, a learn-to-code startup aimed at children, had no problem convincing angel investors to fund it to the tune of $3 million before it even launched.
Starting Young
Code.org's Hour of Code attracted students kindergartners as young as five. While that may seem extreme, baby developers weren't so far-fetched. Kodable, an educational iPad app aimed at teaching kids how to program before they even learn how to read, launched earlier this year.
See also: How To Raise The Next Zuckerberg: Six Coding Apps For Kids
"One of my favorite moments was when this three-year-old boy was playing it and literally screaming, he was so excited," said Kodable cofounder Grechen Huebner. "He already got the concept. He just needed a parent to help him drag and drop."
It'll be at least 15 years before kids that young enter the workforce, but many parents are taking a chance on development jobs being just as in-demand, if not more, than they are now. In September, parents funded Robot Turtles, a board game aimed at teaching kids three and older how to code, at more than $600,000—roughly 25 times its original goal.
But Is It Legal?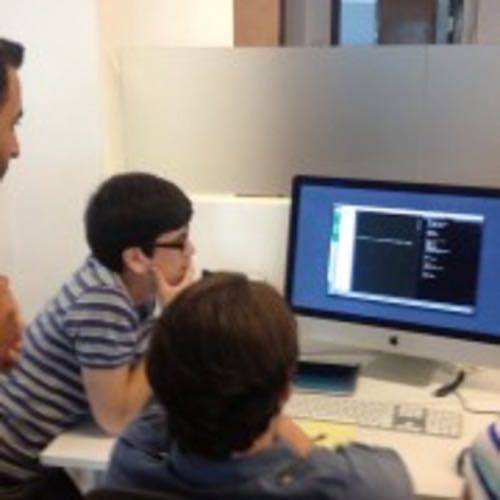 This year also saw coding education break new ground in regards to legality. Canadian learn-to-code bootcamp Bitmaker Labs went head to head with Ontario's Ministry of Training, Colleges, and Universities (MTCU).
The for-profit Bitmaker Labs made a name for itself by training amateurs to become professional developers in a nine-week course. Ironically, it was positive media coverage that tipped the MTCU off to Bitmaker and made the ministry think it ought to be regulating it.
Under the 2005 Private Career Colleges Act, programs that cost more than $1,000 or last for more than 40 hours are legally private colleges that the MTCU oversees. (In America, there are no such laws governing coding bootcamps.) But according to Bitmaker cofounder, Matt Gray, regulation would stifle the startup.
"The registration process is extremely burdensome for a startup and the costs can be quite substantial," Gray said. "It's also necessary to include approved examinations and assessments. The regulatory hurdles can take a lot of time."
After a week and a half in regulatory limbo, Ontario business's support for Bitmaker convinced the MTCU to drop its investigation, and for Minister Brad Duguid to make a public visit to the boot camp to demonstrate good faith.
Thanks to the precedent Bitmaker Labs has set, coding bootcamps can focus on their innovations in education instead of in the legal system.
See also: Canadian Coding Camp Bitmaker Labs Is Back In Business
Computer science skills have seeped into so many other realms of our lives that even non-programming disciplines are making use of programming tool GitHub.
2013 has been a wakeup call that learning to code is more important than ever. If you're not already on board, perhaps it's the perfect 2014 New Year's resolution.
Lead image via Flickr user hackny, CC 2.0; coding photo courtesy of Bitmaker Labs
Correction, 5:15 ET:An earlier version of this story misstated the Code Fellows money-back guarantee. It guarantees a $100,000 salary offer only to veteran coders who are upgrading their skills; amateur student graduates are promised only a $60,000 offer.