I've been writing about the rise of the mobile Web since 1999. It's something the industry has seen for a long time. And that long perspective makes it hard to see what's happening now: The mobile moment has actually arrived.
To understand this, I invited another technology veteran, Simon Khalaf, the CEO of Flurry, to sit down with me at one of our ReadWriteMix events, an evening interview series we hold at Say Space—right underneath ReadWrite's newsroom.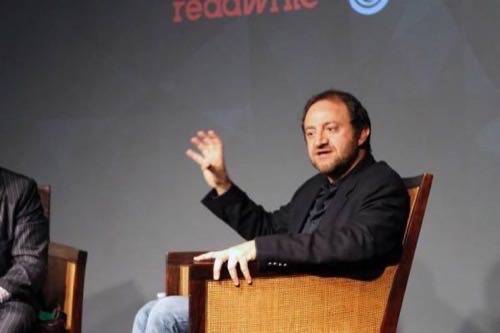 Mobile Versus Mobile
What does it mean to live in the mobile moment? For one thing, mobile devices in use have actually overtaken personal computers, Khalaf noted. But it also means we need to stop obsessing about what it means when mobile replaces the desktop.
"It's mobile versus mobile," Khalaf told me. "It's mobile versus physical, and mobile versus establishment."
Mobile, in other words, is becoming the default—and the venue where businesses contend for the affections of consumers and developers.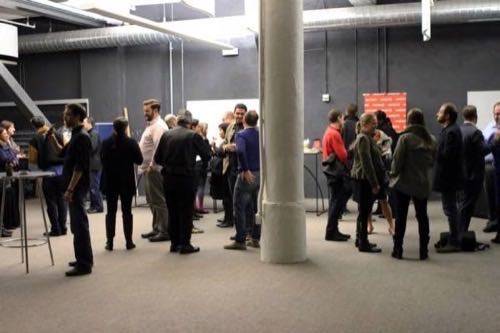 Khalaf also challenged some conventional thinking, like the idea that wearables are a revolution that will replace smartphones.
"The phone is a wearable," Khalaf said. "You wear it all the time. [Wearables are] going to be an extension and evolution of the smartphone and tablet."
Apps Are Accelerating
The challenge in this new mobile world—the one we're all living in—is getting noticed.
With 1.3 billion smartphones and tablets in use, it's easy to get to 50 million users.
Sign up now: Decoding The Future Of Money With PayPal's David Marcus
When it comes to mobile apps, "50 million is the new 5 million," Khalaf says. He has a unique perspective on this, since Flurry tracks in-app activity within some 400,000 apps. He said that new app submissions to Flurry are "accelerating," not slowing down.
While games were an early category where app developers flourished, Khalaf is now seeing increased usage in media and entertainment apps. And that makes him wonder how long the cable-TV bundle will last.
I pushed back against that, noting that consumers struggle to identify how much a particular cable channel is worth, and that a bundle may ultimately be more convenient to buy than individual subscriptions. But perhaps we'll end up buying bundles of TV-app subscriptions rather than the conventional cable package.
China Rising
Khalaf worries that American developers aren't seizing the global opportunity presented by the new app economy. While U.S.-based developers had an early lead in the big app stores, now consumers in countries like China are showing an increasing preference for homegrown apps. Sometimes this is because they're more localized, and sometimes this is because they're just better—look at the popularity of chat apps like WeChat and Line, Khalaf said.
We dove deep on these and other topics, and got some great questions from the audience.
One audience member asked Khalaf to define mobile in 140 characters or less.
"Everything," he said.
Here are highlights of my talk with Khalaf:
And if you'd like to see the complete 45-minute session, here's the full video:
Photos by Madeleine Weiss; video by Jackson West
Sign up on Eventbrite for the next ReadWriteMix, an evening of drinks and conversation at Say Space in San Francisco, hosted by ReadWrite editor-in-chief Owen Thomas. Our next event, on January 21, features PayPal president David Marcus.