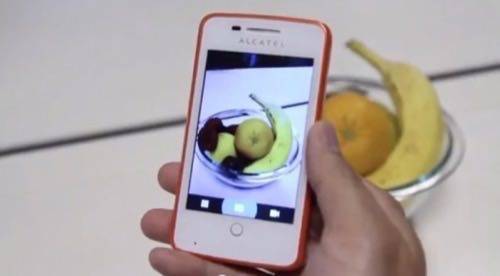 Mozilla is teaming up with a group of leading cellular carriers and mobile manufacturers today to create a new standards board to standardize performance and development of open Web devices. Mozilla, which this year released Firefox OS as a browser-based smartphone operating system, believes the new review board will help manufacturers make better open Web devices and help them get those gadgets to market quicker.
The Open Web Device Compliance Review Board (CRB) consists of Mozilla, Deutsche Telekom, LG, Mozilla, Qualcomm, TCL/Alcatel OneTouch, Telefonica, Sony Mobile, Telenor, KDDI, Spreadtrum and ZTE.
"Users want a wide selection of devices and great apps. Operators, device OEMs and vendors want to be able to develop and test quickly and independently, in order to get new products to market. The CRB will enable partners to do so efficiently, reliably and confidently," said Andreas Gal, VP of mobile at Mozilla in a press release. "This is the next step in building the ecosystem and will make it easier for partners to get a wide selection of high-quality solutions into consumers' hands quickly and efficiently."
The CRB has three primary goals:
Ensure application programming interface (API) compliance of open Web devices for a consistent consumer experience.
Enable manufacturers to get devices to market faster.
Minimize manufacturer cost for compatibility testing on wide range of cellular networks.
The CRB is in many ways akin to the Open Handset Alliance that was initiated by Google to help standardize Android development and manufacturing. The Mozilla-led CRB and Google-led Open Handset Alliance share a variety of members like LG, KDDI, ZTE, Qualcomm and T-Mobile (Deutsche Telekom U.S. subsidiary). The difference between the Open Web Device Compliance Review Board and the Open Handset Alliance is that Mozilla's goals are likely much different that those of Google's. For Android, Google has long enforced it rules that Android smartphones and tablets ship with the company's core apps (search, Gmail, maps etc.). Mozilla prides itself on open standards and practices will likely not force manufacturers and carriers to install any proprietary apps with Firefox OS. The CRB, "standards are based on Mozilla's principles of user privacy and control."
Firefox OS is Mozilla's take on a smartphone operating system akin to that of iOS, Android or Windows Phone. It is one of several emerging smartphone operating systems vying for attention outside of the big three including Sailfish OS (from Finnish smartphone maker Jolla that sprouted from the MeeGo team at Nokia) and Tizen (also an offshoot of MeeGo operated by The Linux Foundation and heavily funded by Samsung). Firefox OS is a browser-based operating system (much like Google's Chrome OS) and heavily relies on HTML5 for its core technology. The first Firefox OS devices shipped this year. Mozilla and its partners are focusing on budget smartphones for emerging markets and Firefox OS has not yet launched in the United States.