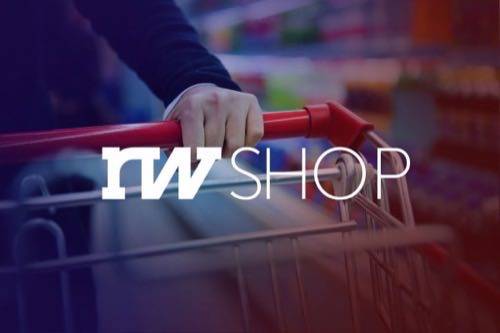 ReadWriteShop is an occasional series about the intersection of technology and commerce.
An early start learning science, technology, engineering, and math—what educators formally, though clunkily, call STEM—can make a huge impact on a kid's entire life. People with technical degrees tend to find better paying jobs, and those technical jobs remain in high demand.
See also: How To Raise The Next Zuckerberg: Six Coding Apps For Kids
It used to be difficult to find good toys that would help fire up the younger set's math and science creativity. These days, though, parents have the opposite problem. There are so many techno-friendly toys that it's much harder to choose the best one for the kids in your life.
"One of the best trends of 2013 is that STEM toys are finally taking root," said Joanne Oppenheim of the independent consumer group Oppenheim Toy Portfolio, which ranked 20 different engineering and science toys for this holiday season.
Using buyers' reviews, I took a closer look at six of the most sought-after toys in this genre—most of which tend to involve building stuff and programming robots. As it turns out, most reviewers used the "Lego benchmark," comparing each of these latest toys to the gold standard for a creative building-blocks play set.
Goldieblox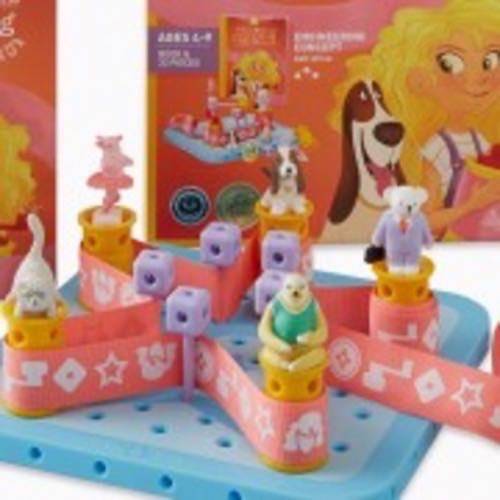 For: ages 6 to 9
Price: $29.99
Manufacturer's site
After the bad publicity that ended up alienating the Beastie Boys and beyond, you're probably tired of hearing about this Kickstarter-turned-bestseller. But now that the media hype has died down, one question remains: is the toy any good?
See also: How An Engineering Toy For Girls Went From Kickstarter To Bestseller
Goldieblox comes with a construction set—a pegboard, ribbon, and plastic connectors—and an illustrated storybook about how to use it to build different machines. But reviewers on Amazon are divided. One aunt said her 6 and 8-year-old nieces played with it nonstop for a week, and loved building the same stuff "as in the story." Another reviewer bemoaned the "limited" amount of construction items and said, "it's not a Lego alternative."
Roominate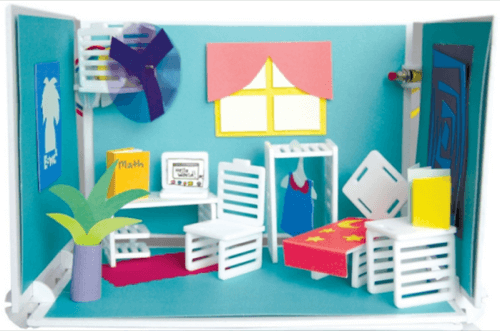 For: ages 6 to 12
Price: $29.99 to $49.99 (for deluxe)
Manufacturer's site
Dollhouses have always been a holiday present staple. Roominate takes it up a notch with construction features your childhood dollhouse never dreamed of. Kids can play with a miniature house of their own design, complete with electricity, lighting, or even a rotating ceiling fan.
Roominate's deluxe kit comes with plenty of modular building pieces, but also more technical additions like a miniature motor, battery packs, and switches. Kids can also stack and combine kits. On Amazon, the recently released toy has limited, but positive, reviews. One seven-year-old reviewer deemed it "better than Legos" because of the variety of shapes.
LittleBits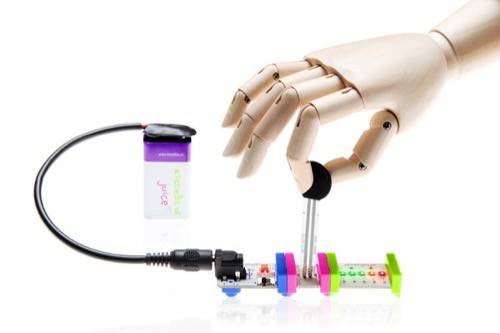 For: ages 8 and up
Price: $99 (for base kit)
Manufacturer's site
Given that it consists of small parts that snap together into larger constructions, it's no wonder New York startup LittleBits would like to compare its product to Legos on its About page. The difference is that LittleBits pieces consist not just of building blocks, but buttons, LED lights, and wires, so kids can use them to design and create machines that actually do something.
Reviewers enjoyed the way LittleBits unleashes kid creativity and the fact that it comes with arts and crafts components as well as engineering ones. One electrical engineer and parent wrote that his six- and eight-year-old kids built a light-controlled vehicle, a doorbell, and a windmill with the kit, but took away points due to the toy's high price.
Snap Circuits Jr.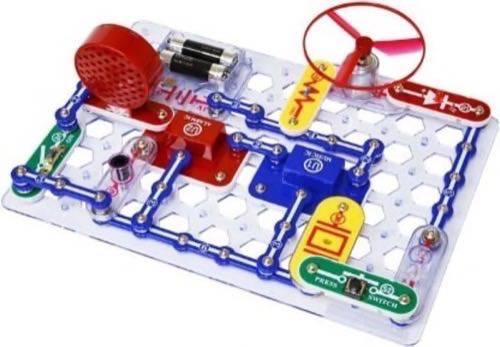 For: ages 8 to 15
Price: $34.95
Manufacturer's site
For kids that want a more guided approach to engineering, Snap Circuits comes with detailed instructions for putting together 101 different projects. With 30 different parts including sensors, buzzers, and lights, kids can create projects spanning from a police siren to a dual-speed fan.
Currently one of the top five bestselling toys on Amazon, it's no surprise that more than 800 of the product's 932 reviews are five stars. One parent called it a great introduction to electronics for her precocious six-year-old. Other reviewers bemoaned the "irritating" buzzer noises. Perhaps the happiest customer is one who likened the gift to "Lego electronics."
Robotic Arm Edge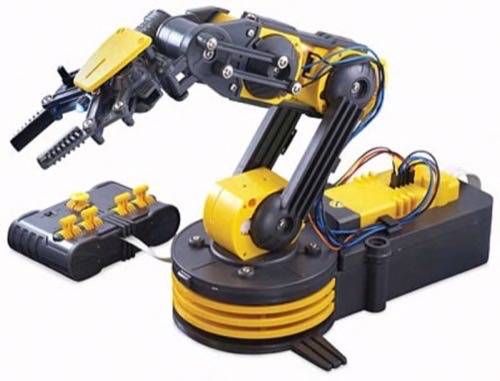 For: ages 10 and up
Price: $29.99
Manufacturer's site
This set lets kids get bionic with a programmable robot arm that can pick up and move objects around. It comes as an intimidating looking kit with lots of pieces, and reviewers said it took anywhere from 45 minutes to 9 hours to put together, depending on the child's age. In fact, plenty of adult reviewers said they bought this toy for themselves, and still found it challenging.
Some of the product's 200 reviewers said they loved the arm's flexibility, not just physically, but the way it could be put together step by step, or as a sandbox. One reviewer said her 15-year-old giftee is "teaching it how to write" with a Sharpie. But others aren't sure how much abuse it will withstand; complaints about flimsy plastic parts were common.
Lego Mindstorms EV3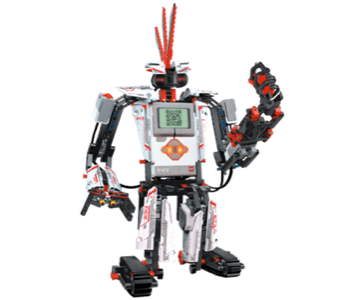 For: ages 10 to 15
Price: $349.99
Manufacturer's site
Of course, no list of STEM toys would be complete without the one all others are held up against: Lego. Mindstorms EV3 is the latest version of this enormous sandbox of bits and pieces for creating robots and machines.
The centerpiece of the set is the intelligent EV3 block, which comes with a WRM9 processor, Wi-Fi USB port and Internet connectivity, among other features. All that basically allows kids to use the kit to build and program anything they can imagine. One reviewer called it great "for learning Linux." Another expected more from the high price, complaining of bloated software and difficulty with tranferring programs to and unexpected behavior when batteries run low.
This is by no means an intensive list. And it's worth mentioning that many ReadWrite readers recommend STEM toys for kids that you can't get at a toy store such as Arduino sets, the ultracheap Raspberry Pi computer-on-a-stick, and even activities like cooking and music, which both introduce math skills.
Lead image via Flickr user Phillie Casablanca, CC 2.0. All toy images via their respective manufacturers