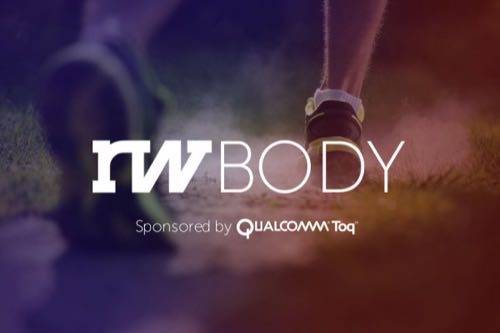 ReadWriteBody is an ongoing series where ReadWrite covers networked fitness and the quantified self. From December 2013 to January 2014, it is presented by Qualcomm Toq.
The holiday season is filled with traditions—like the lecture-filled advice you'll get from medical authorities about how to conduct yourself abstemiously at fat- and sugar-laden party buffets.
I'm not saying they're wrong, mind you. You should aim for the crudités and skip the cookie platter. And you should keep up your exercise regimen, holidays or not.
The question that these experts fail to answer is how.
After years of figuring out through trial and error how to improve my own nutrition and exercise through technology, I think I've got a few ideas.
Willpower Is A Tired Concept
The general assumption behind all the well-meant advice is that you just need to summon up a magical force called "willpower," and put it to work on demand.
It turns out that's not how our minds work. Instead, we're ruled by a phenomenon called "decision fatigue." Our brains have a limit to the number of decisions we can make; once we hit that wall, we start to act on impulse. This limit is different for everyone, but it's real.
So the answer is to make fewer decisions. It's not so much willpower as planning. And that's where apps and mobile devices can really help.
Log Your Food—In Advance
I've used MyFitnessPal for years to record what I ate. I always did this after a meal. It never occurred to me to use it to plan my day's meals until MyFitnessPal CEO Mike Lee mentioned to me that a lot of his users were doing exactly that.
So go to that party and eat those delicious pfeffernüsse cookies. Just factor it into your overall consumption—in fact, look forward to it. Then skip the cheese ball—if it's not in your pre-logged plan, it's off the menu.
Instagram Your Temptation
Oh, but what if you see something too delicious to pass up? Stop and take a photo of it. You may find you're no longer hungry for it by the time you've shared the picture. Brigham Young University researchers found that food pics induce a state of "sensory boredom," making you feel like you've already enjoyed the food. Make the caption "Not eating this" and you've enlisted your friends on Facebook and Twitter to help you resist.
Commit To Exercise
Every app claims to be habit-forming, but Lift really is. The activity-tracking app has recently introduced plans that help you develop better habits. I've signed up for one where I aim for 30 minutes of physical exercise every day between now and December 25.
If you run with RunKeeper, it will set reminders to hit the pavement in a certain number of days. MapMyFitness will ping you whenever your friends are out exercising, inspiring you to do the same. Or you can use FitStar, which will email you a new bodyweight routine first thing in the morning. Out of town and need someone to run with? Yog will find a running buddy for you.
If you need a financial motive, GymPact will charge you a set amount for every workout you miss, and pay out rewards if you meet your goal for weekly exercise sessions.
The key with all of these apps is to use notifications, email reminders, and other incentives to replace the burden of making decisions to exercise.
Make It A Year-Round Habit
The best part about making these changes in December, possibly the toughest time of all to focus on diet and exercise, is that if you can pull it off now, you can surely manage it the other 11 months. You don't want to be a New Year's resolutionary, showing up in January at the gym only to slack off in February.
Just don't feel like you have to do this alone. The best fitness apps are not just mobile but social, linking you with likeminded friends and letting you share your accomplishments. I won't judge you if you feel the need to humblebrag. Heck, I might even cheer you on.
Stuck at a holiday party and about to go for the eggnog? Tweet at me for help: @owenthomas
Photo by Shutterstock

Sponsored by Qualcomm® Toq™—the smartwatch that's always on, active and visible in any light.