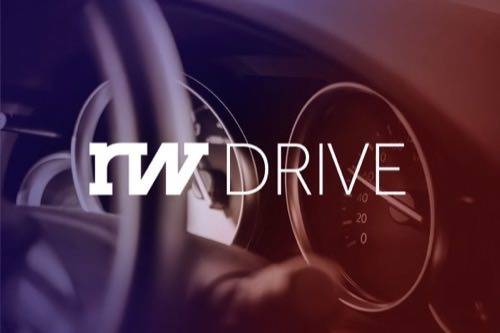 ReadWriteDrive is an ongoing series covering the future of transportation.
About a year ago, I heard the Entertainment Arts game producer Richard Hilleman—the creative force behind the Madden football game franchise—talk about the gamification of real-world driving. He described a game scenario where drivers could aim their cars toward specific virtual geo-locations to earn points, just like grabbing coins in an old-school video game.
In the EA concept, drivers (turned players) could also leave digital prizes, or messages, for one another. Pass a certain spot on the roadway to trigger a command and hear me tell you a funny story about that place. Hilleman pitched driving gamification ideas to a couple of carmakers a few years ago, but it went nowhere.
Times have changed. Now every driver brings along his or her own gaming computer to the car—in the form of a GPS- and accelerometer-equipped smartphone. In addition, many cars now have their own embedded cell phones for OnStar-type emergency notification services.
And for better or worse, cars have taken the first steps toward becoming one-ton gaming and social media consoles hurtling through real and virtual space.
Eyes On The Road, Not On The Phone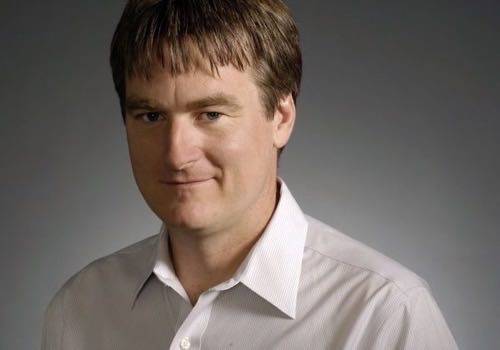 For many Facebook, Instagram or text-message obsessed teenagers, what happens on the other side of the windshield is way less compelling than what happens behind the Gorilla Glass. That bothers Paul English, the co-founder of Kayak—the popular travel aggregation website—and father of two of those media-obsessed teenagers. Concern for their safety inspired him to create "Road Wars," an iPhone game app intending to discourage driver distraction. It hits the Apple Store today.
English believes the texting-while-driving problem is so dangerous that legislators should require carmakers and phone makers to institute a Bluetooth protocol that disables phones when the car is in motion. That sounds draconian, but English believes it's even worse to have apps spy on drivers, and report bad road behavior to parents or insurance companies, as some anti-distraction apps like Textlimit do.
"I find those apps creepy. They're certainly not something that teenagers would be excited about," he said. "I'm coming at it from another angle. Can I make something fun?" Road Wars 1.0, which has no connection to Kayak, is English's attempt to pit teen-driver against teen-driver in a safe driving smackdown.
Virtual King of The Road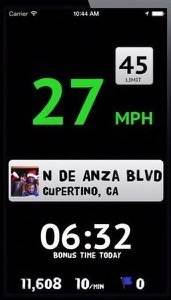 I used a pre-release version of Road Wars for a couple of days last week. The main idea is to earn flags for any road where you drive safely—that is, without exceeding speed limits, swerving or picking up the phone.
"Do you remember the board game Risk?" English asked me. "I loved Risk as a kid. But here, instead of taking over countries, you're taking over neighborhoods, with safe minutes."
Road Wars requires signing into Facebook. The iPhone app tallies flags and other point-earning behaviors—stacking you up against Facebook friends traveling on the same streets. English is betting that teens will be motivated high-points bragging rights alone, although he contemplated getting parents to reward high scores with gas money.
There's Just One Problem … But It's A Big One
The colorful playful graphics used in Road Wars are fun—but the compelling nature of the app, based on my experience, completely defeats the purpose of avoiding distraction. With the app running, I couldn't keep my eyes off the damn iPhone.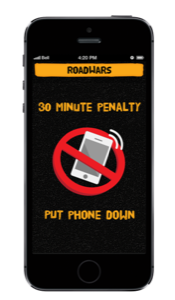 That was compounded by two issues. First, even after two days of racking up points/minutes, I couldn't figure out the game's scoring rationale. So I would try speeding or picking up the phone or even texting while driving just to see how the game would respond. After multiple moving violations, I still don't know. Second, there are shortcomings in the technology.
The phone's accelerometer didn't always recognize when I picked up the phone, so I didn't get a warning to put it down. English said that phones in cars with rough suspensions traveling on bumpy roads respond differently than those in luxury sedans on smooth blacktop. Also, a few times the game indicated a 50 mile-per-hour zone, when in reality, I was driving in a 25 m.p.h. residential neighborhood. "We're wrong about 10 percent of the time, sometimes more," English admitted.
English is undaunted by these challenges. He cited studies showing that texting-while-driving is more dangerous than drinking-and-driving. The team continues to make adjustments to the app. "Even though Road Wars 1.0 release is not going to be perfect, it's a step," he said. "I'll keep tweaking this so the game itself is not a distraction, and it encourages you to drive safe."
Smiles Per Hour
Meanwhile, a beta version of the SmileDrive app for Android—the first full-blown driving gamification app from a major carmaker—was released in August. It was created by Volkswagen in collaboration with Google, and hatched by Google's Art, Copy & Code project, which wants to re-shape advertising in the era of mobile connectivity. SmileDrive works for all cars, not just VWs.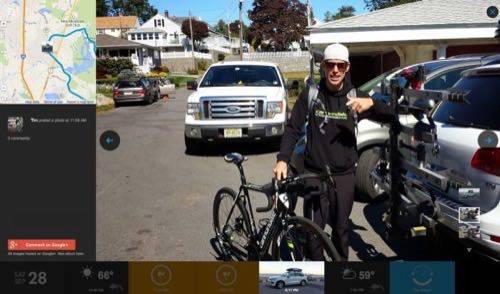 After pairing your phone to the car via Bluetooth, the Android app uses Google+ logins to share your driving experience—with info about distance, time, weather, and special locations—to a dedicated VW webpage.
Tim Johnson, a 36-year-old six-time national champion professional cyclo-cross bicycle racer sponsored by Volkswagen, gave the app a spin about a month ago. He's been using technology to document trips for years—but for jaunts on two wheels rather than four, via Strava, the fitness data app.
Johnson recounted how he used SmileDrive one day as he drove to and from a bike shop, out for coffee, to a race, and back. Photos taken throughout the day were automatically added to the day's activity report with trip info, maps and stats. "When you get done, it's all together," he said

Unlike Road Wars, there's little temptation to look at the app while you're on the road. "You can't start it when you're moving and it runs in the background," said Johnson. "It's fun but not all-encompassing."
But is it a game? "It actually is," Johnson said, adding:
You are competing against yourself. If you commute an hour to work everyday, some days are better than others. Video games run from the craziest first person shooters to the most basic puzzles. SmileDrive might not satiate the most crazed gamer, but it brings everyday driving to life. That's kind of a cool thing.