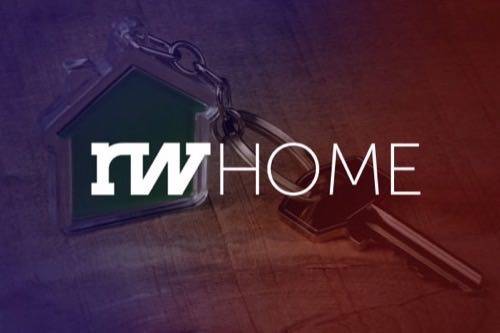 This is a post in the ReadWriteHome series, which explores the implications of living in connected homes.
As the fantasy of home automation becomes a reality, devices are slowly creeping their way into our homes bringing us closer to the residence the Jetsons envisioned years ago.
It could be argued that audio and visual innovation is ahead of the curve. Services leapfrogged from the television and radio directly into your pocket with the development of mobile streaming applications. Now consumers have the ability to automate their favorite audio and visual home entertainment with mobile devices.
In the living room, consumers have embraced entertainment automation by connecting their televisions to streaming devices. Apple TV, Roku and most recently Chromecast use an Internet connection to let you stream almost anything that can be found online right on your TV, and the Xbox One promises to increase the experience tenfold by combining movies and television, gaming, sports and fitness into one center console.
Entertainment streaming services like Netflix and Hulu use learning algorithms to study your behavior and can tailor suggestions that align with your favorite TV shows and movies. This feature became even more useful when Netflix rolled out multiple user profiles; now the chick flicks I enjoy won't screw up suggestions for my boyfriend, who would rather watch Breaking Bad.
As automated entertainment becomes standard in the connected home, the living room will become a hub of activity, and connected devices will create an environment that not only knows what you like, but how you like to enjoy it.
Bridging Your Devices
When Bill Gates first imagined his music following him from room to room, it was all just a dream. Of course, when you're billionaire it's easy to make those dreams a reality.
But as wireless sound systems become more affordable, the average consumer can get a little closer to living like a billionaire. Users can take what they listen to regularly on their mobile media library, and connect it to the home.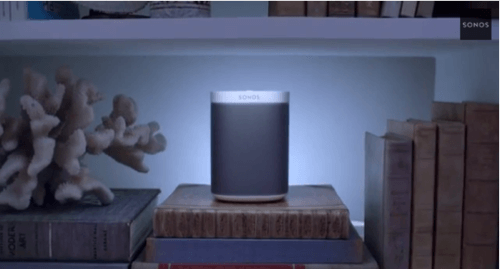 Sonos, one of the most popular wireless music players on the market, has a variety of sound systems that can be controlled with a smartphone application. A simple set up lets users connect Sonos components to their routers and wirelessly link them all with one touch, then immediately begin streaming music directly from a smart device through the Sonos app.
Sonos audio players are relatively expensive; until now. Say hello to the new Sonos Play:1.
Last month, the company introduced Sonos Play:1, a wireless sound system for the masses. For just under $200, you can get the same high-quality sound as other devices in the Sonos ecosystem, albeit not loud enough for large rooms. It's a great player to introduce consumers to the family of products, or as an addition to a home that favors the more expensive audio systems.
Another new product that seeks to simplify the entertainment experience is the Wireless Music Bridge from Control4. It allows a homeowner to stream music right from her mobile device to any room in the home, and unlike the Sonos system, it connects to Airplay on iOS devices or Bluetooth on Android devices.
The Wireless Music Bridge can recognize multiple devices, so if guests are over, they can connect and play music on the same system without downloading any software or plugging in to a separate device.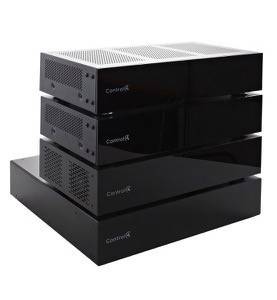 Also in Control4's suite of entertainment automation is the HDMI video switch that distributes video throughout the home. Rather than having a slew of gadgets like satellite boxes or Blu-Ray players, Control4 puts those devices in a central location in the home and can push music and video content to any room in the house.
Control4 has partnered with Nest, the "Learning Thermostat," and is working on building the connected home platform.
"The next nirvana is presence detection," said Paul Williams, vice president of security and communications products at Control4. "I can tell that there is a presence in this room and I can tell who this is and I can do different things."
For instance, recognizing a user's voice or body type and automatically playing their favorite music.
Microsoft's Game Console Will Kinect All Entertainment
"Hi Selena," the Xbox One will say to me when I step in front of the console.
"Xbox, show me my stuff," I will reply.
Microsoft is leading the way in presence detection with the Xbox One, the new gaming console hitting stores on November 22.
The first time you sign into the Xbox One, the console looks at you and gets to know the size and dimension of your body, as well as your voice. It will be able to differentiate between you and your friends, and will display a personalized, customized view for every person in the house.
But the games and entertainment system isn't just for playing Halo 5 and Dead Rising 3. The Xbox One will feature Internet-connected entertainment, including Hulu and Netflix, music, games, sports and fitness all in one device.
By using your voice to control entertainment, you can go straight into a television show, then switch to a Skype call, visit a website, or start a game. The Xbox One also lets you enjoy experiences simultaneously, so you can watch a football match on the same screen that's updating your fantasy football score in real-time.
Microsoft envisions the Xbox One being an integral part of "Home 2.0."
"Home 2.0 is a vision for how homes and living rooms can be in the future," senior director of communications on the Xbox team Jose Pinero said in an interview. "How do you make a natural user interface using voice and gesture to control things, and create experiences more personalized for people?"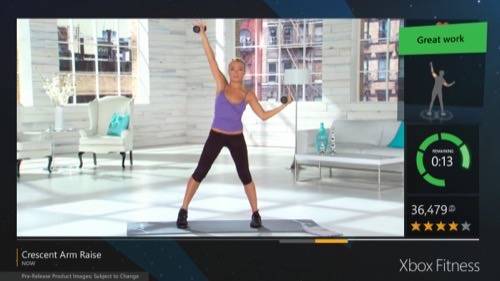 An important piece of the automated entertainment experience Microsoft is developing is the Kinect system. With the new Xbox One, the Kinect can not only hear your commands, but it also "talks" to other audio visual devices in the living room like your receiver, television or set-top box and can manage volume and playback controls. The Kinect is even joining the Quantified Self movement in Home 2.0; the device can tell your heartbeat and measure the color fluctuations on your skin.
"We're not talking about science fiction, we're talking about things that are coming to consumers hands in November," Pinero said.
Automating The Moment
It's not just your favorite television shows or music that should be programmed to your liking; the environment in which you enjoy your entertainment is just as important as the content that you're streaming.
SmartThings, the home automation platform that aims to be the easiest and most accessible way to put the home in the palm of your hand, lets you control your connected home features from a smartphone.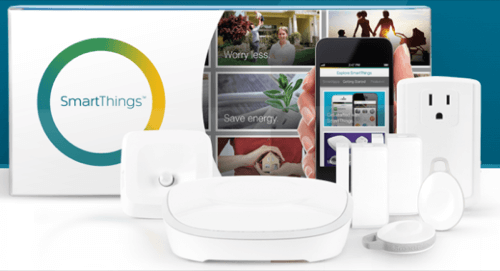 SmartThings users can select from a variety of applications that run on the platform, similar to the App Store, that includes categories like pets, energy management and entertainment.
The company provides an open-source platform for developers that lets people create their own SmartThings channels that can "talk" to the physical world. They can be as simple as turning the lights on and off, or as complicated as pouring drinks when a sports team wins.
"SmartThings knows when you wake up in the morning, who is home, and when you leave," CEO Alex Hawkinson told me. "With Sonos integration, you can play a certain channel when you arrive, and turn it off when you leave."
By developing a SmartThings "movie mode," touching a button automatically turns on the TV, dims the lights and starts the popcorn maker. SmartThings can even pause your movie when someone knocks on the door. For Friday nights when the kids aren't home, you can create a "romance mode" that can lower the lights in the house and play romantic music.
"SmartThings creates the environment," Hawkinson said. "Creates the context for what the rest of the world should be when you're being entertained."
Although it is an open development platform, the company hasn't created a mechanism for application developers to publish their own apps; they still have to be approved by SmartThings.
Taking The First Step
Home automation is no longer a novelty, as consumers are quick to embrace smart technology in the home. With affordable devices that improve the living experience, connecting your home is easier than ever.
For consumers who want to improve the television and music experience but have yet to explore ways automated technology can benefit them at home, starting small, like with audio and visual streaming devices or game consoles, is a great option.
In the future, we might be controlling our homes from the center of our living rooms, and gesture and voice recognition will simplify not only the entertainment, but also life experiences we now have to think twice about.