This post is sponsored by SanDisk. As a promotional post, it reflects the views of the sponsor, not ReadWrite's editors.
While some gadgets get snapped up for their dazzling graphics, sleek designs, and responsive features, there's a key aspect that many people don't consider when they snap a device off the shelf: Devices that also allow for extra storage capacity make sure you never run out of space for your memories.
So here is our early gift to you: suggestions to give your technology-loving friends and family the gadgets they love, with the performance and room to grow.
Cameras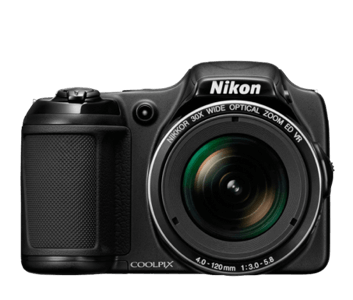 One of the mainstays of digital photography, the Coolpix line has a relatively new addition. The L820 sports a 16-megapixel camera with 30x zoom lens and the ability to shoot in full HD 1080p video. And while the camera is designed for both novice and professional photographers, all will benefit from its high-capacity CompactFlash slot. A SanDisk 16GB memory card can hold more than 3,500 pictures on the highest setting or more than 2 hours of HD video, for example.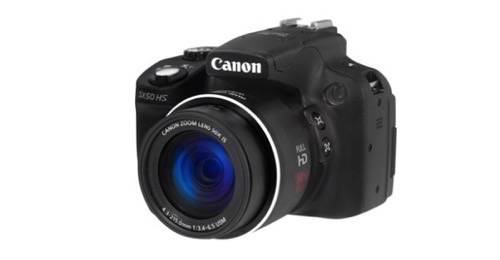 If the Coolpix sets one kind of standard in photography, the Canon PowerShot series sets another. This high-speed, 12-megapixel digital camera includes a 2.8-Inch flip-out LCD screen on the back to ease the composition of tricky shots.
The resolution at 1200mm is amazing. The autofocus is very fast for a point-and-shoot style camera. And like the Coolpix, the PowerShot series is lightweight and portable enough to throw into a backpack. Of course the added bonus of the PowerShot is the CompactFlash storage slot, which can accommodate as many as 12,000 RAW files and 26,000 JPEG images.
Tablets
Sony Vaio Duo 13 Convertible Ultrabook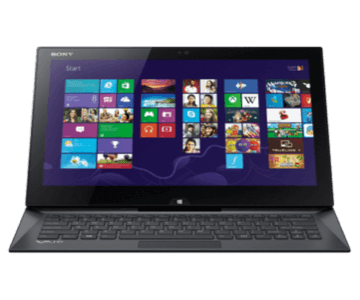 Why choose between a tablet and a laptop when you can have both? The Vaio Duo 13 is packed with power: a fourth-generation Intel Core i5 processor, a 13-inch high-definition touch display, and the 64-bit version of Windows 8. The best part is that it easily converts to a tablet for carrying around and impressing your friends and coworkers with its portability. The Ultrabook comes with 128 GB of storage built in, but can be easily increased with the addition of SanDisk SD cards through a slot on the side of the device. The convertible tablet-laptop also has an impressive battery life of up to 10 hours between charges, which makes it an easy choice for giving one to someone who is always on the go.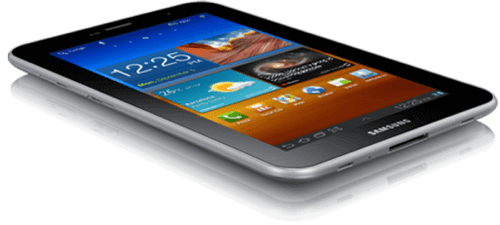 For the pure tablet experience, there's the Samsung Galaxy Tab. Whereas 10-inch tablets provide an immersive experience, the 7-inch models are great for taking your content on the go. Doctors, students, and kids love the smaller form factor and lightweight feel. Samsung's third generation of Galaxy Tab series was highly anticipated for its performance boosts, what with a 1024 x 600 display, front- and backside cameras, Marvell dual-core 1.2GHz processor, 1GB RAM, and 8GB built-in storage. We also like to think it's sought-after because of its MicroSD card slot. For those who want to take along extra storage for music or movies while on a plane or long train trip, this tablet won't disappoint.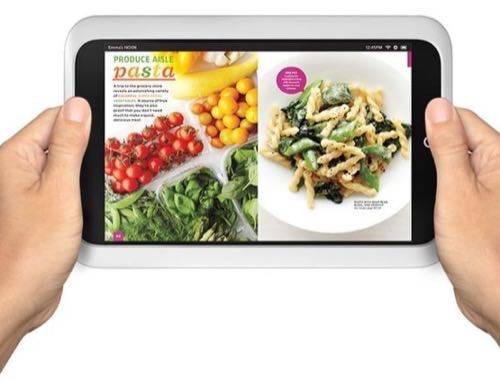 Have a voracious reader with a flair for fun on your shopping list? You might want to try out the Barnes & Noble Nook HD. Best known as an e-book reader, the tablet has an excellent digital magazine selection, too. The built-in MicroSD slot allows you to store hundreds of them at a time. Along with reading, you can check email, surf the Web, and watch a bit of video. For kids and adults, there is a wide selection of games and apps to download including Angry Birds, Temple Run, and Fruit Ninja.
Video Cameras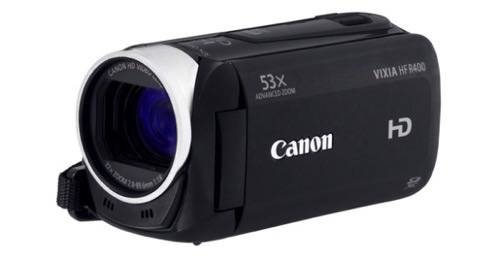 While more digital cameras are able to take video, a dedicated video camera has more features for the amateur cinematographer on your list. The Vixia HF is very small but offers a full HD CMOS image sensor and the new Digic DV 4 image processor. This means you can capture videos at 1920 x 1080 resolution. There is a connection for an external microphone, optical image stabilization, and a very responsive 3-inch display screen. The camera also supports a removable SanDisk SD memory card (SDHC/SDXC compatible) for fast and easy sharing of your memories.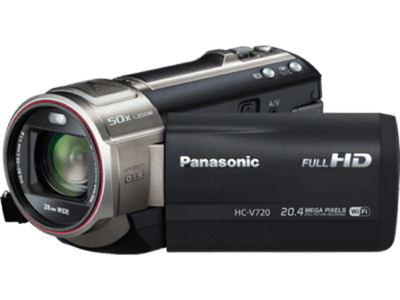 For those who wish for more bells and whistles in their video camera, the Panasonic HC-V720 is just the thing to get. The video camera is a 3D-ready 1MOS HD digital camcorder with built-in Wi-Fi for transferring shots to social-media sites. But the true beauty of this device is its 21x optical zoom, wide 28mm lens, 5.1 channel zoom, gun mic, and SD card slot. For HD video and ultrahigh-resolution still photography, this camera is hard to beat. The accompanying software also includes four filter effects, as well as a miniature effect, 8mm movie effect with all the scratchy Zelig potential, and the cool B&W silent movie look.
Gaming Consoles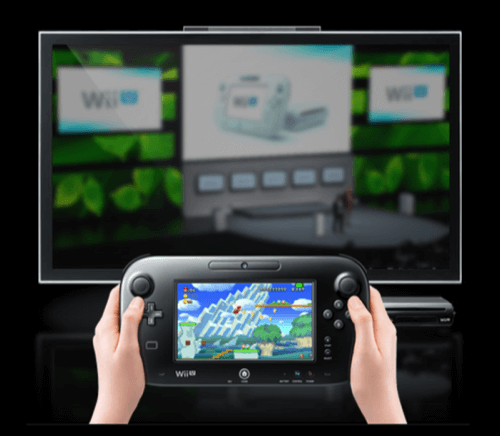 One of the hottest platforms on the market today is the family-friendly Wii U console. The device plays full 1080p high-definition video, which keeps it on par with the Xbox and PlayStation game consoles. The Wii U also adds a video controller which opens up the game experiences to new levels. This comes into play with games like Batman: Arkham Origins and Darksiders II where you can use the video console to do a quick inventory check or see viewpoints of secondary characters. In addition to playing games, the Wii U console streams Netflix, YouTube, and Amazon Instant Video. You can also use the console to keep track of the TV shows you want to watch and remind you when they are on. As with the original Wii console, an SD card slot allows the whole family to save their games, video, photos and the like. The cards are easily transferable to other Wii consoles so you can start a campaign on your home machine and finish it at a friend's house.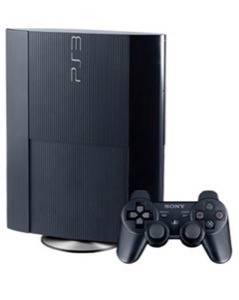 While the PlayStation 4 is still on the horizon, you can currently purchase a PlayStation 3 at a great value. The PlayStation 3 features IBM's Cell processor and a codeveloped Nvidia graphics processor. The still-popular game console supports thousands of game titles including Grand Theft Auto V, Call of Duty: Black Ops II, and Gran Turismo 6. The PS3 has the added feature of being the only console able to play Blu-ray disks and content. The console is Internet-ready with built-in Wi-Fi, 2 USB ports and HDMI connectivity with other Sony products. The card slot accommodates a SanDisk SD card, allowing for massive amounts of storage of photos, game levels and other content.
Final Totals
If you keep expandability in mind, friends and family on your holiday gift list are sure to be impressed with your selections. Not only are they getting some of the coolest technology around, but they can rest easy knowing that they have devices that can grow with them.
Thanks to expansion slots supporting SD, CompactFlash and MicroSD memory cards, they can continue to take photos, shoot video, watch movies, play music, and save their latest game levels. With as much as 256 GB of storage on a single card, it's hard not to like these gifts to brighten your holiday giving.
Lead photo via Shutterstock

This post is sponsored by SanDisk. As a promotional post, it reflects the views of the sponsor, not ReadWrite's editors.